"I Spent my Valentines Day this way!"
How was your date? Does everyone have their Valentines Date today? or just at home, spending time with the family or alone at your room? Me? Well, just a fine day for me.
In my previous article, "Days that I am gone out: Where was I?", https://read.cash/@renren16/days-that-i-am-gone-out-where-was-i-568d22de , I have shared with you that days ago, MGD and I already had our advance Valentines date because he has a work. So, let me just say it to that I am not with MGD for this years' Valentines day. But I am still happy because I spent some hour with him before he went back to Sogod Southern, Leyte for his work. He was here with the family for three days. (Since the Fiesta.) He just decided to spent the weekend in house. I woke him up around 7:30 am and greeted him, "Happy Valentines Day". He said that he was surprised for that. He greeted me back. We took our breakfast together with my mama and papa. After that, I washed the dishes while he was taking his bath. After which, I helped him pack his things. My mama gave him the remaining "Kinutilan" that was being putted in a 1.5 liters bottle. Around 9, we went outside and waited for a "Habal-habal" to pass by so that he can ride to it. We almost waited an hour before the vehicle came.
After that, I cleaned my room. I arranged the pillows and the blankets and then swept the dusts on the floor. At I also swept the living room. And then, I took a bath and decided to do my laundries. ("Imbes Valentines Day, naging Laundry Day. Haha") I just washed the colored clothes first and probably wash the white ones when I have time. Lol. I've got a back pain actually but still forced myself to do it because I don't want to bother my mama anymore. She also have a lot of things to do. Well, its not like, "Ga-bundok na labada naman". I trained myself to do my laundries for two times a week, so that I can have some time to do other stuffs too, especially spending some time in here. After doing the laundries, I took my lunch with my mama and my pet dog. As for my papa, he was working at our neighbors. (Carpentry)
As I writing the draft of this article, I felt really sleepy and that is why, I took the opportunity to have some sleep because it does rained too. At 4 pm, I went to my Aunt and connected to their wifi and published my latest article. I also replied the comments of my previous articles.
And that's how I spent my Valentines Day. It might be not as special as yours but I think, its still a blessed day for me because I made of lot of things today. Of course, I am thanking to the Lord that I am still able to celebrate Valentines Day this year even without a date. Hehe. "Life is too short to feel insecure to others who spent their Valentines Day with special dinner date with partners." What matters is that we still have the life and been able to celebrate this day in our own special ways.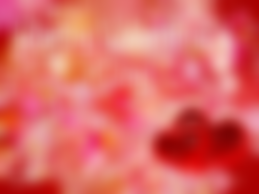 ________________________
I want to extend my deepest gratitude towards the people that keep supporting my works in here. To my avid readers, likers, subscribers, and upvoters. As well as my sponsors; (old, new, and renewed ones), I thanked you all. Thank you for making my read.cash journey fruitful. And, thank you for our virtual friendship. May the Lord God bless us more fruitful days, months, and years to come!

|02.14.2022 @8:37 PM|
Lead Image: Edited using Canva App by yours truly.
________________________
Enjoyed this article?
Earn Bitcoin Cash by sharing it!
Explain
...and you will also help the author collect more tips.