I was 2 days drunk & I'm not proud of it.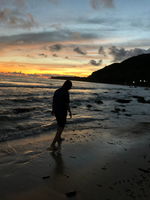 I'm still here without the presence of our @Therandomrewarder.

It's been a while since the bot visited me and I'm baldy needed his help right now as I have many things to pay huhu. I'm very desperate right now to gain more BCH, because I need it for my expenses for our graduation this coming July.
In this article, I wouldn't like to share how stressed I am in the happenings in my life. Bare with me, as this will talked about my rants hehe.
Anyways, I was 2 days drunk straight to and I'm not proud of it. Today, I was also drunk while I was typing this because I can't sleep and want someone to talk to.
∆
During our family outing, my uncle asked me and my cousins to drunk and I was okay with it because I was too tressed too handled my problems. I just drunk 3 or 4 shots of gin.
My relatives keeps asking why did my parents and other siblings go in the family outing. I just said they were busy and had important stuff things to do. But the truth is, they didn't want to come because our relatives will just talked bad about them.
Yeah, my relatives on my father side always looked down us. They feels us small in every family occasion. I feel tired of them.
However, I told to myself that we will scape this hell hole in time when we all graduate and have a decent job that pays well. Me and my siblings want to go to my mother's province and live them peacefully.
∆
Looking for Sponsors of the following:

I will be graduation in July and I'm out of BCH as I paid our grad pictorial and year book. There are still many things I need for graduation day. I am now accepting an early graduation gift from my read cash family lol.
#181
:Monday
:April 10, 2023