I've mentioned in my introductory article of my tendencies to start projects that I eventually abandon, unfinished, because of laziness and procrastination. Although I was talking about blog sites in that article, the same can be said for my personal craft projects. I don't call them abandoned projects anymore. I call them WIPs (works-in-progress). Because, although they're unfinished and kind of stuck in a box (or in a corner) undisturbed, I still have plans of going back and finishing them.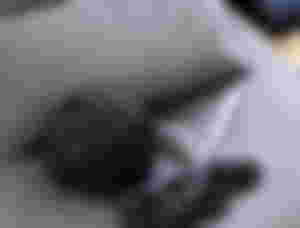 The unbelievable powers of read.cash and BCH helped me through my writing slump. That's why I thought that maybe if I write about my small crafting achievements, I'd be more inspired to finish at least two of my WIPs every month. So, just like everybody's end of the month earning reports (here's mine btw), I present you my first end of the month crafting report.
I managed to only finish two crochet projects, so don't keep your hopes up hehe.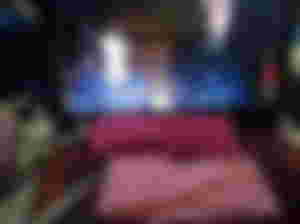 Sorry, I didn't get a decent picture of the finished product before putting them in a paper bag. I ran out of time huhu. I still do procrastinate sometimes, but not because of laziness. Ze bebe takes most of my time now, so I can only write and do crafts at night. Hence, the photo taken in the dark lol.
I made these headbands as gifts to a family friend's grandchild who turned three last month. We didn't know what to give as a gift so I just made something simple with yarns I have in stock. Why buy when you can create, right?
I used 4ply milk cotton yarn (destashed by a member from one of the crochet groups I'm in) and a 4mm crochet hook. If you know simple crochet stitches, here's a pretty easy tutorial you can follow. This is for the headband at the top of the photo.
My sister asked me to make one for her baby. Maybe I'll get better pictures when I'm done with that.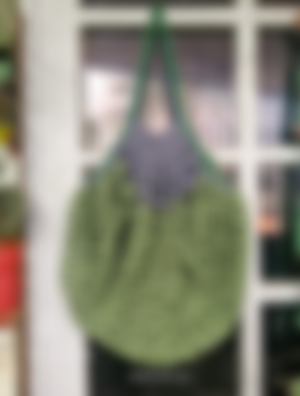 Like with the headbands, I also made this bag as a gift. This time it's for Aunt J, who I've mentioned in my article Two Weeks Out. This was 2 months in the making because, aside from my usual "I don't have time" reasoning, I kept running out of yarn. This was the first time I used this type of yarn, so I didn't know in the beginning how much of it to use on this kind of project.
When I finished, I realized I've used 4 cones of polypropylene yarn (featured on my articles Reviewing My Budol Finds 1 & 2) partnered with a 4mm hook. This project was also very easy to make. But because of its size and the texture of the yarn I used (medyo mesheket sa kamay), it still took me a while.
All you need to do is make a big square (mine was 36"x 36") using any kind of stitch or stitch combination that you want. Once you're done, you need to do 3 rows of stitch decreases so the part where the handle/straps would be positioned would look like they're bunched together. To do the handle/straps, I followed this pattern.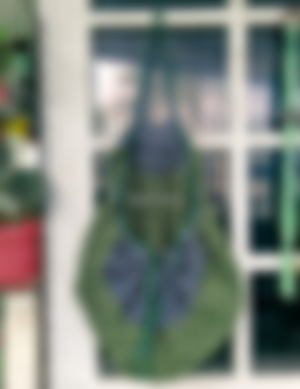 The end result became a 17" x 18" bag with 10" (or longer...not sure) straps. As you can see, the bag's mouth looks like Cookie Monster's so you won't have trouble fitting in a lot of things.
---
So there goes my craft report for the month of September. I still have over five WIPs hidden somewhere. I guess I have to move now if I wish to finish any of those WIPs soon. I'll start with my nieces Momo costume because her mom wants to have a TWICE themed photo shoot for her 5th monthsary. Since this has a definite deadline, I would have to finish this as soon as possible.
Do you also have neverending WIPs? Please comment down the kind of arts and crafts you do. Aside from my WIPs, I also have a list of things I want to make but have not started yet hehe. Maybe I can add your ideas in my list too...with credits of course.
'Til next time!

Lead image from Unsplash
If you have spare time, please check out these articles I wrote in September:
Let's make noise at noise.cash!
Please check out my amazing sponsors below. They're very interesting people with very interesting articles. If you like my blogs, please consider being my sponsor. :D
I'd like to thank everyone, my sponsors and everyone who reads, leave comments, and upvotes my articles, for encouraging and inspiring me to write. The process is getting easier because I'm getting a lot of practice. Going to read more articles and get more ideas for topics too!