Scientists still aren't sure what the real purpose of dreaming is. However, they do have theories. According to this article, dreams may be there to help you process your emotions (like a therapist), to help you get ready for future threats (like with nightmares), to help your creative juices flow (song ideas, movie ideas, etc.), or to help you store memories better (more info in the linked article).
I'm not really sure what purpose this dream I'm going to share serves because all it has done is confuse me and make me question a few things about life. Does it feel like I'm exaggerating? Lol. I feel like I am. But anyway, on with the story.
One night in 2009, I was watching a kind of pre-fight documentary for Manny Pacqiuao and Ricky Hatton's boxing match for the next day. I couldn't forget this because I remember just feeling so annoyed at Floyd Mayweather Sr., Hatton's trainer that time. He was just so arrogant not only in the documentary, but also in the past interviews they've done to promote this fight. I've never been a die-hard Pacquiao fan, nor a boxing fan (now that I'm an adult I just see boxing as a human version of sabong), but my teenage self couldn't help but feel excited and elated whenever a Pinoy Pride moment is about to happen.
So, I went to sleep after watching the documentary. Yes, as I stated in the title of this article, I did dream that Pacquiao would win the fight. But, not only that, I dreamt how it would happen.
Because it has been over a decade since this happened, I can no longer remember all the details of my dream. But I remember watching the fight as if I was there and hearing that it was already Round 2. Pacquiao threw a punch that landed on Hatton's head, then Hatton went limp and fell on the floor. Suddenly, as if I was gazing from the ceiling of the arena, I saw a bird's eye view of Hatton's body on the floor, spread-eagled and unconscious in the middle of the ring. Then I woke up.
I thought it was just one of those times where I dream about whatever the last thing was that I watched on the TV. This happened to me a lot when I was a kid. Imagine watching Magandang Hatinggabi (a horror comedy movie in the late 90s) before going to sleep, then dreaming about it, but this time you're one of the cast.
Anyway going back to the story, I told my family about my weird dream and no one had any thoughts about it. Because it was just a dream. Imagine my shock when the match was finally on and in the middle of Round 2, Manny Pacquiao knocked Ricky Hatton out with a heavy left-hook.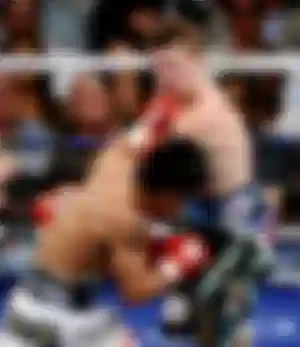 My bird's eye view of Ricky Hatton from my dream flashed back in my mind. I just couldn't believe it! We could see on the TV that Hatton was on his back, unconscious. The way he was positioned looked almost the same as it was in my dream!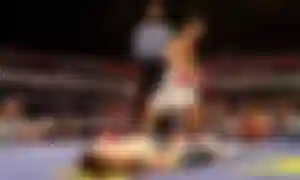 I wouldn't be as shocked as I was if the only detail I got from my dream was "Pacquiao knocked out Hatton". But no, I got "Pacquiao knocked out Hatton on Round 2" with a clear mental image to boot! If I was the betting type and I had gotten this dream a few days prior, I would have won a lot of money for sure.
Researchers have offered a few possible explanations for why some 17.8% to 38% of people have experienced at least one precognitive dream. However, these explanations are based on dreams that "seem" to predict the future. Meaning there are just elements in the dreams that can be correlated to future events, which is very different from my experience because everything that I saw in my dream (except for the position of Hatton's arms) happened exactly in real life.
I wish I could tell you that I had more of these precognitive dreams, but I can't because I've only had this one in my lifetime so far. If I had more of these dreams, I might go on a tailspin and go crazy. Or I might consider being a fortune teller and make money out of it. I guess the universe was just giving me a little glimpse of the future so that I could tell people a weird anecdote when conversations get dull and the topic about dreams suddenly pop up. But, dream gods, I wouldn't mind if you show me numbers in my sleep. Preferably 6 digits between 1 to 58. Please show them to me as clearly as you did back in 2009. I'll jump on the chance right away this time. Char!
Have you had any of these weird dreams before? Were they precognitive just like what I had? Do you believe that future events can be predicted through dreams? I'd love to know your stories so please share them in the comments!
---
This is my second try at writing using one of @JonicaBradley 's writing prompts. When I read that the topic for this week is DREAMS, I immediately thought of this specific dream that I have never forgotten and probably never will.
If you would like to join in, the rules are simple.
Write anything on Dreams

Write 100% original content

Write at least 600 words to please Rusty

Join and submit your stories to PromptlyJonica

Tag @JonicaBradley

Have fun!
See you in the next one!

Lead image is from Unsplashed.
Here are other articles I wrote that made use of writing prompts/challenges. Please check them out if you have time :
Let's make noise at noise.cash!
Also, please check out my sponsors below. They're very interesting people with very interesting articles. I would also love it if you consider being one of my sponsors too. :)
Thank you for the support, sponsors and people who upvoted my articles! I truly appreciate you!