Hello pa-budol peeps! Are your online shopping carts ready for this month's 9.9 sale? If you're ready and you're only waiting for midnight to drop, don't forget that you can claim cashbacks from all the buying you'll do on 9.9. If you're not familiar with cashback apps, you can check my article here.
As for me, I haven't visited Shopee for quite awhile now thanks to noise.cash and read.cash. Woot! It's a cause for celebration because, before knowing about noise.cash and read.cash, I feel like I've been treating Shopee as a social media site that I always browse through whenever I feel bored. An expensive one. I've been so preoccupied with navigating around both noise and read that I almost forgot about Shopee. Good job, me!
Since my first documentation of my online purchases last month, I'm glad to report that my online purchases were cut in more than half for the month of August. From 27 purchases down to 10! So thanks noise and read. You're a real money-saver.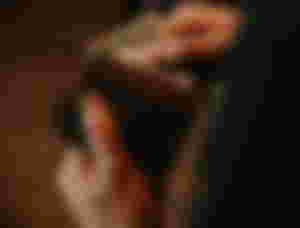 However, I'm still going to continue sharing and reviewing all the things we bought online last month. Our purchases still consist mostly of stuff for our baby, but there are a few things here that are not baby related that you might be interested in. The title might be clickbait-y, but know that my intention is to share info owkee? Just like last time, product links are attached to the photos themselves. And I am in no way affiliated nor getting paid to promote any of these products.

For those unfamiliar with the Gomo Sim, it's a sim card that's loaded with a default 30gb no expiry data that you can also convert to text or call credits if you need to. Getting this sim card is cheaper and more convenient than constantly worrying about your data/surfing promos expiring before you've done everything you need to do on the internet. I bought mine in June and I still have 26gb left already including the amount I've converted into text and call credits, plus the amount deducted for a raffle I joined lol. I only turn my mobile data on when I'm outside that's why I haven't used up a lot. Still, cheaper than those promos that you can only use for a few days.
This one, we ordered for my very busy mother-in-law who gets messages from her clients through messenger even when she's at the market.
---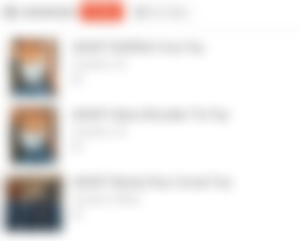 I noticed that cropped tops are very much in trend for the young adults now. That's why we got these tops as a birthday gift for my sister-in-law last month.
These were priced much lower at the time. After opening the parcel, I was pleasantly surprised to see that these tops are really of good quality. Nice fabric and nice seams. 4/5
---

I'm currently using this for a mesh bag that I'm trying to crochet as a gift. I've created mesh bags with cotton yarn before, but they always turn out so stretchy.
I saw this kind of nylon yarn being recommended in crochet groups that's why I'm trying it now. It's very sturdy and very nice to look at. I posted about it in my noise cash channel when I started the project and I'll definitely give an update once the project's finished.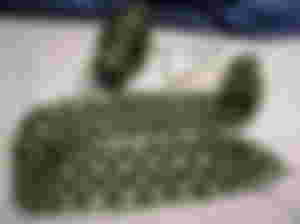 ---


Got these for my daughter because the first one's on sale and the busha pants were a bargain. They're all very cute! The shop where I bought the ternos has an IG shop where you can browse through other designs. Not all designs are always on hand but they do post when new batches of children's clothes have become available.
---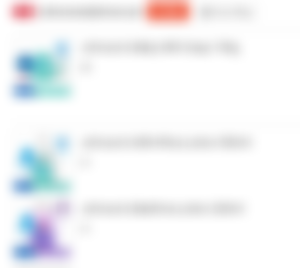 Stocked up on soap and lotions on Shopee's August Paydale Sale haha. We're all good in this area for at least a month.
---

A friend suggested that I let my daughter play with sensory toys. So I found one on Shopee! Kinetic sand is a great sensory toy if you want your toddler to explore different textures. The only drawback is it's messy, making it hard to put away. Just make sure to lay a plastic sheet on the floor to catch the sand that would suddenly fly from the little shovel. The small inflatable pool is too low to catch everything.
Look at Daddy and baby having fun exploring the sand.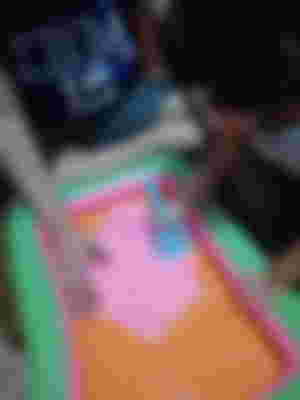 ---

Baby has now begun telling us when she needs to pee. She'll stay still, exclaim "Weh Weh!", then look down at her legs. She's still using cloth diapers that's why the Weh Wehs are mostly still caught by the cloth. We just let her sit on the potty even with the diaper on just so she could practice. We've only been successful at catching Weh Wehs that come during bath time. But hey, it's still progress!
---

We bought this to help protect my daughter from banging her head and body on the walls next to our bed. She's at that age where she thinks it's fun to just throw her body around thinking she won't get hurt. But we all know she will get hurt. So Daddy got to work and stuck these mats on the walls. She still might get hurt but at least not as bad as it's supposed to.
---
Last but not the least, our modern lampin plus an entry for an Axie Team raffle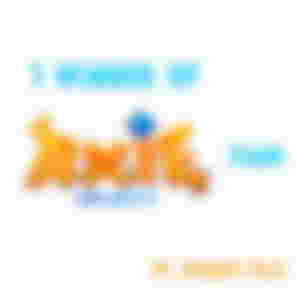 Whimsy Filly, a business that sells affordable cloth diapers, recently announced a raffle. One purchase of their Bamboo Charcoal/Microfiber Night Time soaker (the thing that you place inside a cloth diaper shell to soak all the pee) will entitle you to an entry for this raffle where you'll get a chance to win an AXIE INFINITY TEAM. Not a scholarship, but a whole TEAM!
One soaker is worth 70 pesos. By the way, this is not your ordinary lampin. Soakers like these can last up to 8hrs depending on the baby's output. Disclaimer: diapers should still be changed in 3-4hrs. Even if you don't win the raffle, you still have a lampin that's reusable and can help you save money because you no longer have to buy disposable diapers. Eco-friendly too!
So, mommies out there, go jump at the chance!
---
This month's budol review is shorter than last time. I've also noticed that, because we didn't have a lot of unnecessary purchases, I was happy with all the things that I bought. I'm glad I'm getting headway at my promise to lessen my online purchases. Maybe next month, I'll only have five to review hehe
So, what has been your best purchase last August? What was the worst? Do you know anyone who uses cloth diapers for their babies? Will you join the raffle? Let me know what you think in the comments below.
See you next time!

Lead image from Unsplash
If you have spare time, please check out my previous articles:
Let's make noise at noise.cash!
Writing is getting easier and easier to do now. All thanks to my sponsors and to all the people who read and upvoted my articles. You all encourage me and I'm grateful for that!