Good morning! I'm writing this in the early hours of October 1st because I just couldn't sleep lol.
I wrote in my August report how my first month of trying to earn BCH wasn't as successful as the ones who started alongside me. But I'm glad to report in this article that September did get better for me (yaaay)...but not right away lol.
Let's start with my ever so short and ever so simple goals.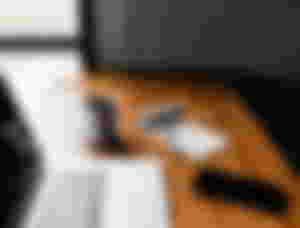 Was I able to reach my goal of 15 articles for the month of September? No, I wasn't. But I wrote more than I did the month before! I wrote 10 articles for September. It would've been more if I hadn't taken an almost two week break. I felt like I really needed to take a mental health break (social media related). And after spending time with family, I suddenly felt an overwhelming urge to write more. So cheers to taking care of our minds when we need it!
Am I more confident with my writing? Yes, I definitely am. Although, there are a few articles where I think felt too confident in the sense that I didn't exert too much effort on editing and proof reading. Writing in the middle of the night or very early in the morning when my eyes are about to drop really takes a toll on the quality of my writing. I try to edit some of my stuff, however, if I take too long I'm afraid I'll just decide to scrap what I wrote. So I just let them be.
Was I able to make more chika and meet more virtual friends? You know what? I think I did! Yaaay! There are a number of writers here whose works I always try to read and comment on. I love reading their stories and I hope I'm providing them with quality content too haha. I only hope I have more time to spare so I would be able to read all the works from people who I'm subscribed to, especially the lovely ones on my sponsors list.
*had to stop writing because baby woke up asking for dede...only managed to continue writing 20hrs later huhu*
I really did better in September! My subscriber count both in noise and read increased.


Even the subscriber count on my craft channel went up. But it's still 12 people short of 200. We'll get there soon, I know it!

BCH-wise I almost lost hope. I wrote about how I lost 80 something cents while trying to fix my wallets here on read. I was in despair when almost an hour after, Rusty pulled through and started giving me attention. It took the @TheRandomRewarder 2 months and 13 articles to decide if they liked my writing or not haha. Don't get me wrong, I was willing to wait however long it takes, but losing those 80 something cents almost became the last straw. That's why the wait was all worth it!
So for the month of September, I was able to earn $16.74 from read.cash! Woot woot! But this doesn't include the tips I got from commenting, or the tips and sponsorship payments I gave out. I tried adding up and subtracting everything but my brain gave out lol.
While in noise.cash, I got $12.99 for the month of September. I'm not sure why I've been getting significantly lower tips than before. Is it because I was inactive for a few days? Or is it because of BCH's decline in value? Hmmm...Either way, I'll be waiting and holding everything in my wallet. Excited for the time when the BCH value pumps once again.
---
I'm eternally grateful for the people who read and upvoted my articles, especially before Rusty came around. Y'all and all your encouragement are the reasons why I'm still here huhu. I'll tag you all but I don't want to come off as papansin hahahuhu
I think I'll keep the same goals that I had last month. I'll try to pump out at least 15 articles this October while enjoying the writing experience, of course. I'll also continue wandering around to meet wonderful people in both platforms.
Oh! I think, I'll add one more to the list. Share the blessing through tips as long as I have BCH to spare in my wallet.
More BCH for us all this October! See you around!

Lead image from Unsplash
If you have spare time, please check out these articles I wrote in September:
Let's make noise at noise.cash!
Please check out my amazing sponsors below. They're very interesting people with very interesting articles. If you like my blogs, please consider being my sponsor. :D
I'd like to thank everyone, my sponsors and everyone who reads, leave comments, and upvotes my articles, for encouraging and inspiring me to write. The process is getting easier because I'm getting a lot of practice. Going to read more articles and get more ideas for topics too!