If you use Tiktok a lot, you'd be familiar with the song my title for this article is from.
I chose that title because of a stupid mistake I made yesterday huhu. I was supposed to write about it last night but bebe and I fell fast asleep after watching KMJS. Both of us were sleeping so soundly we didn't even feel the house shaking from a magnitude 5.7 earthquake that happened at around 1am. We're all safe don't you worry. I hope everyone is.
Anyway, here's what happened.
I was thinking about fixing my read wallets yesterday afternoon. Everybody here knows that every time you open read.cash in a new device a new wallet gets created. Unless you opt to use the original wallet address that was first created and entered the seed phrase assigned to that wallet. But I didn't know that when I started. So I had two wallets, the original one created using a laptop and another one that was created when I first opened read.cash on mobile.
I had 80 something cents on my second wallet, a few cents more than what I had that time in my first. I thought that maybe it's time to just use the original wallet for everything read related. So without thinking, I tapped on the "use other wallet" option and entered my seed phrase. Success!
Looking at both wallets on my screen, it sunk in that the 80 something cents is still there on my second wallet. Tapped on the "use other wallet" option again in the hopes of being able to access the amount, then I realized that I did not have a seed phrase for the second one! I should've sent the money first before switching wallets huhu. 80 something cents doesn't seem a lot, but it felt like a lot for me esepcially because I haven't felt Rusty's generosity ever since I started.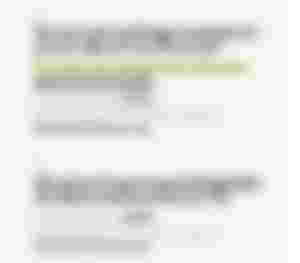 I could have used that amount to tip a number of articles. Or to top up my sponsorships huhu.
After venting out to my husband, I decided to let it be and charge it to experience instead of wallowing in regret. But I still couldn't stop thinking about it while browsing through articles.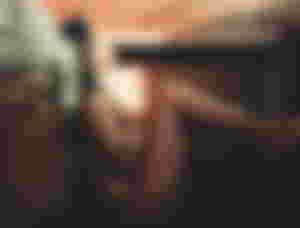 Then a miracle happened! What an exaggeration haha but I almost jumped for joy when I saw the notification. @TheRandomRewarder finally decided to visit me! He/She/It definitely works in mysterious ways because they left two more tips on my previous article.

Those tips definitely made me feel better about what happened. Hoping this will be the start of a wonderful relationship between Rusty and me lol. I just need to be more consistent in writing and reading articles.
Has this happened to you too? Is there a way to still get that money back? Please let me know because I haven't given up hope haha.
---
Lead image from Unsplash
Let's make noise at noise.cash!
Please check out my amazing sponsors below. They're very interesting people with very interesting articles. If you like my blogs, please consider being my sponsor. 😀
I'd like to thank everyone, my sponsors and everyone who reads, leaves comments, and upvotes my articles, for encouraging and inspiring me to write. The process is getting easier because I'm getting a lot of practice. Going to read more articles and get more ideas for topics too!