I see that it has been tradition for a number of writers here on read.cash to post updates about their goals every end of the month. Although I didn't have much monetary progress, I don't want to miss out on this trend so I'd like to give an update too.
By the way, I'm writing this on my phone (which I'm not used to) so pardon me if my thoughts might not be as coherent as usual.
I was browsing through Facebook when I saw a post about this Twitter-like site that pays you every time you post. They call the website noise.cash and you get paid through bitcoin cash.
The post was made by @ZehraSky (thanks siz) in one of the crochet groups that I'm in and she laid out instructions on how to make an account, how to earn, and how to cash out, complete with screenshots and proofs of payment.
I don't know much about crypto but I'm familiar with bitcoin (which I thought was the same as bitcoin cash huhu). And after seeing her screenshots from her coins.ph account and doing just a little bit of research (I just googled noise.cash review) I registered and started making "noise" there.
Although I wasn't sure at first if the earnings were legit, I started posting right away with the only purpose of sharing my crafts. I joined craft channels, mostly about crochet and posted photos of my previous projects.
Waking up in the middle of the night, I saw I had notifications from coins.ph on my phone. When I saw that I received 1 peso and a few change on my bch wallet, I immediately sent my sisters a message and told them the good news that this site is legit!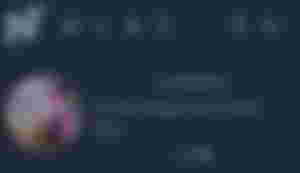 Now I have 263 subscribers, not as much as the others who started along with me, but still good progress. I now post about other stuff too. When I started I didn't do a lot of chika but now I'm getting more comfortable commenting on posts even from people I don't know.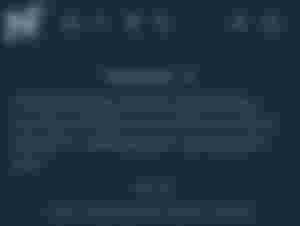 I also started a channel that focuses on fiber crafts. Since a lot of people from my fb crochet groups joined noise, almost all craft channels that I found are mostly about crochet. Aside from crochet, I loom knit too and I wasn't sure if I could post my other projects in those craft specific channels. That's why I made my own 😊. I'm planning on doing a raffle when my channel reaches 200 subscribers just to celebrate. Do you think that's a good idea? Or will I be put in noise jail?
I got my sisters to sign up too. But that was before the affiliate program was introduced. Dang, I should've waited lol.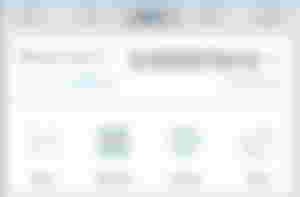 Because I'm still kind of cautious of the things I'm posting on noise.cash, I haven't been posting a lot. There was also a time when I wasn't able to receive tips for three days I think. Still, earning 1k pesos just by using this social media site versus browsing through Facebook daily without getting paid, not bad at all right?
This I also discovered from Zehrasky just by browsing through her posts. I used to write a lot in the past that's why I figured maybe I could practice my writing skills again on this platform while getting paid at the same time. I talked about my blogging past on my introductory post "I Won't Abandon You Too".
I was very lucky to get advice and encouragement from @Scotty17 and @Pichi28, my first two upvoters. Thank you so muuuuch! I really appreciate the warm welcome 😊.
Browsing through articles as a read.cash noob, I landed on the pages of @bmjc98 and @Bloghound, who were so kind to offer me sponsorships. Both of them have always been kind and generous to the new ones, no wonder read and noise cash have been showering them with the bch that they deserve.
I haven't been tracking my earnings here on read, and I don't know how hahahuhu (bitcoin.com is confusing for me), but I think I've earned just a little over a dollar this past month. I know, it's too little but I'm aware that it most probably was my fault.
I've only published 7 articles in August. My publishing schedule must have been so inconsistent I think Rusty is still trying to make up his mind if he wants to visit me. Or maybe, he's not just interested in what I'm writing about huhu. Rusty, what can I do to make you love me? (credits to The Corrs)
But with my meager earnings, I've already been going around upvoting and looking for people to sponsor. Is this a wise idea? Giving away things that I have only a few off? But these people deserve so muuuuch.
They say that August is kind of a bad month, because, according to Chinese superstition, it's the month where unkind spirits are out to play cruel tricks on the living.
I'm not superstitious so I don't believe that I started here during a bad month. August brought me to both noise and read and that's already one reason to feel blessed. Besides, a bunch of writers here have had good reports for August and, while reading through those reports, I'm thinking of emulating their goal setting techniques. Time to make goooaaalssss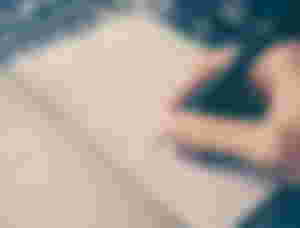 First is to write more.

My goal for next month is to publish one article at least every other day , which is going to be approximately 15 articles in a month. This can be challenging because of ze clingy bebe but I'll try my best.
Next is to feel more confident with what I write.

Sometimes my self-doubt becomes so crippling to the point where I'll just stop and do nothing. Very counter-productive right? So, when I finish an article, I'll try my best not to overthink it and just let everything be.
Make more chika to meet more virtual friends.

The few people I've met here are so smart and witty I'm having a good time exchanging comments with them in different articles. I'd love to get to know them better in the future.
So basically I'll just enjoy writing and meeting people here. Who knows, Rusty might realize how awesome I am and he'll finally visit me. Wait, parang nasobrahan sa confidence haha. See you around!

My sisters @mgrshgian and @Micontingsabit are now in read.cash too! Yay!
Lead image from Unsplash
You might want to check out my previous articles:
Again, thank you to my sponsors and to all the people who upvoted my articles. I appreciate you!