Free writing this at midnight while bebe is asleep. I'm heeding @bmjc98 's advice from my August report article to start with publishing four articles per week and then, when I get the hang of it, try publishing every day. So here goes.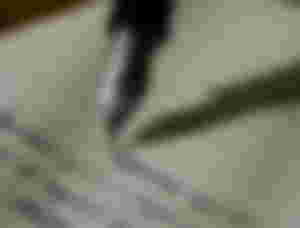 It was really a gloomy Sunday because of the rains. Waking up, I was surprised to see that it was already 10:50AM, which is way past our usual wake up time. Maybe it was because of the cold weather. I did notice baby sat up earlier but I was so groggy to realize how long ago that was haha. Good thing she doesn't cry whenever she wakes up earlier than us. What she does is she finds my shirt, pulls it up (or down depending on what I'm wearing), then she just makes dede (nurse/feed on my breast). She does that until she falls back to sleep or until either mommy or daddy wakes up.
Maybe both of us also got tired from our visit to my parents' house the day before. Mamshie (my mother-in-law) needed to get stocks of loam soil, which she sells in our neighborhood. So she asked my parents, who also have a small business selling plants and gardening supplies (check out their carousell shop here), to go with her to their supplier. They have the same one so they always plan their trips there together to save gas. And because we haven't seen my family for over a month now because of the ever changing strict lock down protocols, baby and I came with. We stayed with my sisters and niece at my parents' house while the tanders did their garden shopping. They took their time so we managed to have quite a lot of fun together.
So here's when the paranoia started. I was drinking Coke when I noticed that the flavor was kind of not the same as how I'm used to. I thought it was just because of all the ice I put in. The Coke they bought from the store was the ones contained in glass bottles, so it's supposed to taste better (at least in our opinion). I finished a big glass, which indicates that my paranoia can't stop me from being addicted to Coke haha.
We went home, had a few bites of food (literally), and J (my husband) handed me an ice cream sundae without syrup from Jollibee. Again, I noticed that the ice cream didn't taste as sweet as I remembered it. I could feel the cold on my tongue but it wasn't sweet. This was when bad thoughts came rushing to my head.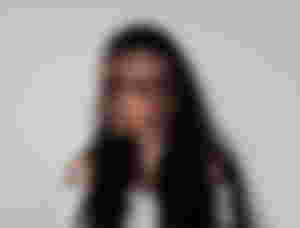 If I really lost my sense of taste does that mean I have Covid??? I don't have other symptoms. Gotta check my sense of smell too. Wait, but I'm vaccinated! Oh yes, I remember they said people who are vaccinated could still get Covid but with milder cases. But where could I have gotten it??? If I lost my sense of smell too, I have to tell J. But I have to have a plan first. We should get everyone tested. But where? and how? I saw on twitter that Angkas offers RT-PCR home service. Maybe we could get that so we don't have to go out. But are they trained to swab babies??? We have to get my family (the one we visited) also tested! If no one's positive, then great! But if I became positive and the others don't, I'll have my daughter sent to my parents', who hopefully would turn out to be negative too. They'll take care of her very well. She can have some of my sister's breast milk. Or I can pump too.....yada yada yada
All those things ran through my head. Paranoia really runs a mile a second. So to calm my head, I got the balm that my daughter took home from my parents' house, opened it. and smelled it. Ahhh...I could smell it very well. It smelled nice. Then I took J's Vicks nasal inhaler. I could smell it too! Basically, I tried smelling everything there is to smell. Even the strong scent of disinfecting alcohol gave me relief.
I also went downstairs to test my sense of taste. Had a few sweets. I was relieved to find out that I still have my sense of taste. Then I remembered that the ice cream was already a few days' old and had been taken back and forth into the freezer a number of times which might have changed and lost its original taste.
So, although it was a gloomy Sunday because of the weather, it wasn't as gloomy for me because of the relief in the thought that I still have these two senses that kind of became one of the earliest indicators if you have Covid or not. I enjoyed all the food I ate today and all the smells I smelled today, thank you very much.
This scare reminded me to take extra precautions even if we don't go outside that much. And to remind other people in our household who do go outside to be extra careful.
This paranoia was brought on by the news that more and more people we know are getting the virus. And it feels like even you've been careful it's just a matter of time. Glad that we've all been vaccinated. But, still, we never know what could happen next. Cue Garbage's "I Think I'm Paranoid".
---
Have you had Covid Paranoia before? Do you still have it now? How do you cope? Please share your thoughts in the comments. I'd love to read your story.

Lead image from Unsplash
If you have spare time, please check out my previous articles:
Let's make noise at noise.cash!
Please check out my amazing sponsors below. They're very interesting people with very interesting articles. If you like my blogs, please consider being my sponsor. :D
I'd like to thank everyone, my sponsors and everyone who read, leave comments, and upvotes my articles, for encouraging and inspiring me to write. The process is getting easier because I'm getting a lot of practice. Going to read more articles and get more ideas for topics too!