Written on Sept. 10, 2021 at 11pm
Despite the heavy rains the other day, my husband (let's call him J) went out and got his second dose of the Moderna Covid19 vaccine. He's the last one in our household to get fully vaccinated as her sister got her last dose of Pfizer the day before.
Although we still have to abide by health and safety protocols when outside (wearing masks, face shields, social distancing, frequent hand washing/disinfecting), we're beyond relieved that all the members of our family have less to worry about because of this additional protection that we now have.
We live in one of Rizal's municipalities and I can say that it's been frustrating waiting for any kind of update or announcement regarding any Covid related news in this area.
Living in the same subdivision as the Mayor and Vice Mayor (husband and wife tandem ugh), one would think that we'd at least get a trickle of update about their plans. Nope. But at least we know that construction for a private space they own in the subdivision has been going well amidst the pandemic *shrug*.
Registration forms for the vaccine were distributed per baranggay. However, our household of six (excluding the baby) only got two forms which were only dedicated for the senior citizens in the house, Mamshie and Papsie (that's how my daughter calls J's parents). J and his brother work for companies with big names so there was no question that they will have their own vaccination programs. With no updates about vaccination for non-priority citizens in our location, the only thing sis-in-law (a college student) and I could do was wait.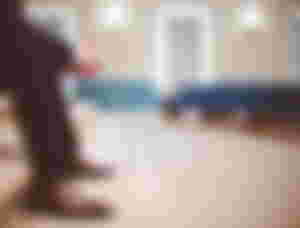 As soon as online registrations at my beloved hometown Marikina, was opened, I immediately signed up. They only required a valid ID with a Marikina address, which I still have but with my maiden name.
Since I didn't belong in any of the vaccination priority groups, I thought I would have to wait for a long time before getting a schedule, which was fine for me since bebe and I don't go out a lot anyway. It turns out, I would be the second in our household to get the shot.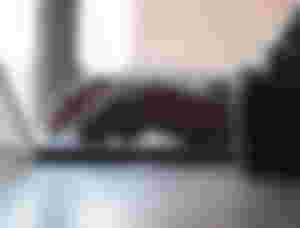 *Brother-in-law got his first dose ahead all of us under their company's vaccination program.
*I got a schedule from Marikina in the first week of June, along with two of my sisters. This was a surprise for me because I got my first dose even before my husband and in-laws, who belong in the vaccination priority groups, did. We got assigned with Sinovac because we didn't choose a specific brand when we signed up. We went for the option "Any" because we wanted to get inoculated as soon as we can with whatever that's available.
*Mamshie and Papsie, despite filling out registration forms, still had to walk-in and fall in line very early in the morning at the vaccination site to get their first dose. We've been checking the "schedules" that the municipality posts on their Facebook page but my in-law's names still weren't there. They heard that a few of their friends had already gotten their shots, so Papsie filed for a day's leave (yes he still works) and he went to the vaccination site together with Mamshie (a business owner). Despite their age, they're still out and about that's why they wanted to get vaccinated as soon as they can.
*Sis-in-law got help signing up for a schedule from her friend who lives in Mandaluyong. Her friend was so generous at helping that she also got to sign up two of sis-in-law's childhood friends who live in the same municipality as ours. Those girls have side hustles while studying that's why it's just right that they get vaccinated as soon as possible. They didn't mind traveling far just to get their first dose.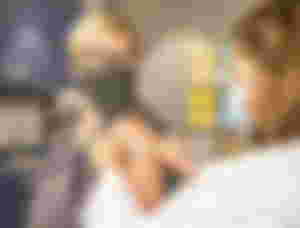 *J missed signing up for a schedule that his company set up in partnership with an LGU. He thought that the vaccines their company purchased will come soon but, alas that was not the case. In an email update, HR informed them that their vaccination program will be rolled out in the last quarter of this year. We didn't want to wait that long, so I asked my parents, who still live in Marikina, for help in procuring a baranggay ID for J. My father prepared the requirements and we had everything processed during one of our week-long stays with them. I immediately registered J for a schedule online after getting our baranggay IDs. Then in August, he finally got a text telling him that he's scheduled for his first dose.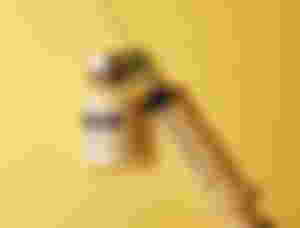 We didn't experience any serious side effects when we got the vaccine.
Those of us who got Sinovac (Me, Mamshie, Papsie, Bro-in-law, my parents, and my three sisters), experienced just a little bit of pangangalay (muscle pain) in the arm where we got the jab. We also got very drowsy, so we took long naps afterwards.
Sis-in-law and her friends, who got Pfizer, also experienced the same thing but with more muscle pain than what we experienced. I noticed that she was having a hard time granting bebe's wishes for buhat (carry) when she asked for it.
J's was considerably worse than ours. Just a little pat on his arm would send him almost howling in pain. He also had to file a sick leave the day after his second dose because he got a fever. Paracetamol and a whole day's rest took care of it but, I wouldn't lie, I got scared a bit there.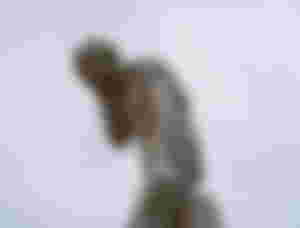 Almost two months after Mamshie and Papsie got inoculated, they finally got a text from our municipality that they have been scheduled for their first dose. We're like...wtf?! Aside from the very late notice, don't they have an updated database of who already got the vaccines? And don't they have someone cross checking these names from the ones they got from their online and manual registration? They started doling out vaccines almost the same time as Marikina but until now they haven't gotten their plans down pat.
While I understand that vaccines are in short supply especially in the province, inefficient planning will only leave the citizens more scared and confused. Especially if these citizens don't get to see their supposed leaders or hear anything from them. If anything, this pandemic has exposed incompetent leaders and as responsible citizens, its up to us to choose in the next election the best people to lead us out of this mess.
---

So far, only 14.9% o the Philippines' population has been vaccinated against Covid-19 as of writing. To achieve herd immunity, it's initially cited that 60 to 70 percent of the population should get the vaccine to help slow down, and eventually stop, infection. But because of the new mutated Covid-19 variants popping up (like the highly infectious Delta variant and a new Lambda variant currently being observed), Dr. Anthony Fauci, the USA's Chief Medical Advisor, believes that it may take close to 90 percent immunity to bring the virus to a halt.
So, if you're eligible to be vaccinated, please believe in science and statistics. Go and get jabbed. A number of cities and municipalities are now opening their doors to non-residents, so there are now more options as to where to get the vaccine. When you get vaccinated, you're not only protecting yourself, you're also protecting other people who couldn't get the vaccine.
---
So how was your covid19 vaccination experience? Were you happy at how your LGU rolled out your vaccination programs? Which brand and what side effects (if any) have you experienced? I'd love to hear your story so don't hesitate to share it in the comments.

Lead image from Unsplash
If you have spare time, please check out my previous articles:
Let's make noise at noise.cash!
Please check out my amazing sponsors below. They're very interesting people with very interesting articles. If you like my blogs, please consider being my sponsor. :D
As always, I'm very grateful for my sponsors and the people who read, leave comments, and upvote my articles. You inspire and encourage me to write. I appreciate you!