It's been raining on and off again these past few days. Then, remembering that it's still September, traumatic memories of Ondoy flashed back in my mind. It has already been 12 years since it happened but the memories are still there.
I quickly searched through read if anyone had written about their experience and the first article that popped out was by @yhanne . She was at work when all the flooding happened. Imagining getting stranded outside in the midst of a natural disaster sends shivers down my spine.
Especially the monsoon season because classes would get cancelled allowing us a week or so of just staying at home, sleeping in past our alarms, and enjoying the cold weather. I felt comfort knowing that we lived in an area that never gets flooded when typhoons come, until Ondoy happened.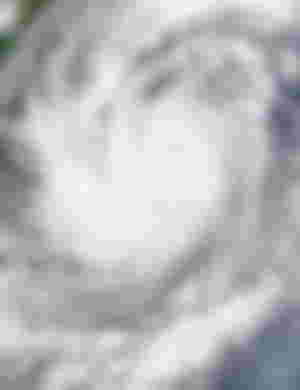 I slowly woke up to the sound of @mgrshgian (my elder sister) and my mother arguing. Ate was getting ready to go to school and my Nanay was scolding her and trying to stop her from getting out because of the rain. I think Ate was arguing back that they needed to finish something at school that's why she really had to go. Nanay resigned from the argument with a "Bahala ka nga!"(Have it your way!) and just let her go amidst the non-stop rain.
My youngest sister, being in Grade School that time, didn't have classes because it was a Saturday. I can't remember if I had classes or if I just chose to skip hehe. Like Ate, @Micontingsabit and I were in college that time but we were both staying at home when the delubyo happened.
Unlike other typhoons that let their presence be known by bringing in thunder, lightning, and howling winds, Ondoy was a silent killer. My sisters and I didn't notice a lot happening because the rains felt like just the normal heavy ones...but with no breaks.
Little did we know our parents were already getting worried. They kept on going out to check on the river nearby. They were accessing it through a vacant lot across our house. Our neighbors did too. When I went out to check, the brown water was already high enough to cover the houses of settlers on the bank of the river. There were also household things being washed out. I don't know if he was just joking, but Tatay said he witnessed the kitchen area of one of the houses along the river slowly crumbling then joining the flow of the river. He said he also saw a hapless pig drifting by huhu.
We noticed things getting serious when the power went out. Tatay then told us to start hoisting important things up on top of our bunk bed. So, we did. Then water slowly started getting through our gate.
While my sister and I were chucking things we thought we could save on top of all our beds, our parents spoke with a friend who was living on the second floor of the apartment behind our house. She was kind enough to agree to keep us in when the water eventually started getting close to our doorstep. So my sisters and I climbed up a ladder and slowly treaded on our roof until we got to our family friend's apartment. Good thing they had an open laundry area that's why it wasn't so hard getting to their space.
Our parents stayed below. They got busy saving Nanay's sewing machines (she had two or three heavy duty sewing machines that time), putting them on top of chairs and tables. I think they also did that to our fridge because I remember it survived the aftermath lol. They also carried our dogs inside the house and let them stay in one of our beds. We had three dogs that time and I was so worried about them.
We weren't the only ones our family friend had to adopt for the night. Some of the families on the first floor of the apartment building also asked to let their kids stay in the safety of her home because their apartments were also flooded. Wherever you are Aling Rosario, you're one of the kindest people we know and I hope life treats you well.
I'm not sure if we already had a camera phone then. If we did, we didn't take a lot of pictures because we were saving our phones' battery. But we had one of those Samsung brick phones with a solar panel at the back. Once the other phones ran out of battery, this was the only thing we could use to check on our relatives. And on Ate, who was still out there somewhere.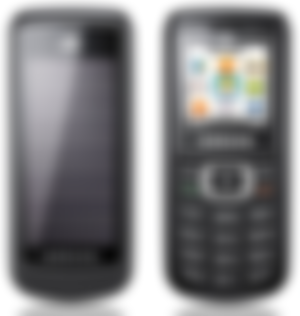 Our parents didn't get a lot of rest. Flood water got inside our house but, luckily, it wasn't that high to cause a lot of damage. However, the flood water outside the house was knee deep. Because of our parents' quick thinking, partnered with adrenaline rush, Nanay's sewing machines were saved from disaster.
When the rain stopped pouring, Nanay andTatay armed themselves with broomsticks and swept mud out just as the flood waters started to subside. They were saving us from exerting too much effort the next day that's why they started the cleaning while the mud had not set yet. True enough, while our neighbors were shoveling ankle-deep mud in their properties the next day, we only had to sweep thin layers of mud from inside and outside our house.
Although our Ondoy experience was bad, it wasn't as bad as what some of the people we know had experienced. We knew a bunch of people who had to start from scratch because their properties were totally submerged underwater. A friend of mine, who at that time was recovering from surgery that replaced his cancer stricken knee with titanium, had to swim through flood water which caused his surgery wound to get infected. Hearing through the news about all the devastation Ondoy caused was really heartbreaking.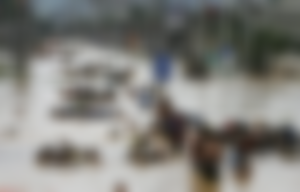 But in the following weeks, news about people organizing donations for families that were heavily affected also were spreading. Proof that the spirit of bayanihan never left.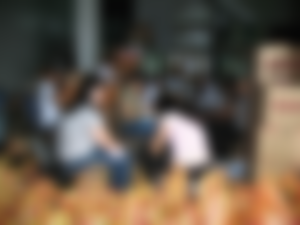 As for Ate @mgrshgian , she managed to go back home safe and sound...a few days later. She had her own adventure with her classmate and I think she'll make a separate article about this haha.
---
Because the Philippines is an archipelago, we will have an abundance of typhoons yet to come. However, we have to make sure that natural formations that help lessen the effects of these typhoons, like forests and mountains, remain protected.
Have you also been affected by typhoons? Please don't hesitate to share your stories in the comments section.
---
Lead image from The Guardian
If you have spare time, please check out my previous articles:
Let's make noise at noise.cash!
Please check out my amazing sponsors below. They're very interesting people with very interesting articles. If you like my blogs, please consider being my sponsor. :D
I'd like to thank everyone, my sponsors and everyone who reads, leave comments, and upvotes my articles, for encouraging and inspiring me to write. The process is getting easier because I'm getting a lot of practice. Going to read more articles and get more ideas for topics too!