Three ways to make your own crochet scrunchies (Part 2)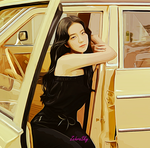 Last article we talked about how to mke your own thin scrunchies. That project is perfect for when you need to give someone a gift and you only hve a short time and scrap yarns to do so.
I can say that its appeal is how cute it looks without being over the top.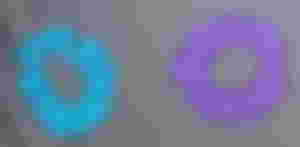 Today we will be making a new type of scrunchies which I call as the regular scrunchies. They are larger than thin scrunchies and they have more flair to them.
The pattern is definitely similar to the first one so it will not be too hard to do. This scrunchie will be erfect when you want something that will add a twist in your outfit. You will see the end product of the pattern at the end of the article.
The materials used in this project are the same as the ones we used for thin scrunchies. We will be using more yarns here though.
Love Knots Acrylic Yarn (optional 2 colors)

6/0 (3.50mm) crochet hook

Hair ties

Darning needle

Scissors
This pattern includes slip knot, slip stitch, single crochet stitch, double crochet stitch, and half-double crochet stitch. If you are unfamiliar with nay of these crochet US terms then do search how to do the stitches first before trying out this pattern.
Create a slip knot. Insert the hair tie from the other end of the hook to the one with the slip knot.

Stitch single crochet all over the hair tie. Make sure that you will not put too litte that the hair tie can be seen but not too much that the hair tie will not lie mostly flat. Slip stitch to the first stitch.

Chain 3, this will count as the first double crochet stitch. Create 2 nore double crochet stitches on the same stitch.

Put 3 double crochet stitches in the remaining stitches. Slip stitch to the first stitch.
You can change colors at this part to highlight your scrunchie or not. It is up to your preference.
Chain 2, this will count as a half-double crochet stitch.

Insert 1 half-double crochet stitch in all the remaining stitches. Slip stitch to the first stitch.

Fasten off. Sew the excess yarns.
It is quite easy to make right? I am sure that you are already excited to see fhe final result of our efforts.
The one in the middle with violet highlight is the one that we managed to make today. You can experiment with any colors tha you like. Your creativity is the limit to crochet.
The next and last article will be the one pattern that I used for the scrunchies sold the most. They ade quite entertaining to make although they do take quite a bit of time compared to the first two patterns I have shared already.
If you are interested, please do wait for the next article wherein I will share my pattern to make your own ruffled scrunchies. They are definitely a cute thing to have to soice up your outfit. Especially during the summer when you probably will not want layers of clothes sticking to your skin nor your hair stitcking to your face. So a scrunchie is a must-have.
You know, I almost forgot to publish this article. I have been forgetful lately and it is not such a fun thing to experience especially when it involves academic tasks.
I almost missed an activity last Friday because I forgot about it. I only learned of it again when my bestfriend asked ne if there is a lready a submission bin for it. And I was confused what she was talking about.
But luck was on my side that day since the activity got extended until tonight. I managed to finish mine at 6PM, the deadline is supposed to be 9PM but the rofessor have yet to create a submission bin so she might have forgotten about it. Maybe the dealine will be until tomorrow.
I am still glad to have been able to do it though since I was really not feeling up to it.
Anyway back to crochet. I managed to create another pair of headset covers and I enjoy making it.
If you enjoy this article, you might be interested in the first part where I shared how to create a thin scrunchie.
Three ways to make your own crochet scrunchies (Part 1)
---
---
Thank you for reading this article!
If you want to read some more articles of mine, I have monthly summaries here:
December 2021 Articles Summary
November 2021 Articles Summary
September 2021 Articles Summary