Adulting 101: Make your own finance tracker (Part 1)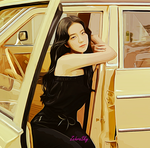 In the last article on Adulting 101 series, I said something about sharing my expense tracker so that you can have a basis of what to include in your tracker. However, upon writing this article I realized that what I call my expense tracker is really not just for tracking expenses so I changed the name to finance tracker. Today's article will be divided into three parts.
What is a finance tracker?

What do you need?

Free finance tracker format
Before that though, just a quick disclaimer. I am not a financial advisor nor do I claim to be one. Everything I share in this article series is based on my own research and understanding. This is not meant to be taken as a professional advice. DYOR is highly suggested.
With that important disclaimer out of the way, let us start.
I have already written about expense tracker in the last article which is similar to what a finance tracker does. You can find the links to the past articles on the series below.
But essentially, a financial tracker is where you can put all your expenses whether big or small so you can see where your money goes. It also includes the information about your income and where it goes.
This can be sub-divided into all the wallets and ATM cards that you have as well as the online wallets. It is a personal preference so it is up to what you want your finance tracker to look like.
First, you can use a notebook where you can manually track your money. The downside to this is that it requires more effort and if you lose the notebook without any backup, you will have lost important information about your money habits.
Another way to have your own finance tracker is to install some applications. All you have to do is download and then input everything in the app. The downside here is that it is less customizable unless you want to pay for the premium versions. Unfortunately, I did not enjoy any experience I have with finance tracker apps so I am unable to recommend some good ones.
Last way that I know of (and my favorite) is to use a spreadsheet. All you have to do is create a spreadsheet where you can input the information you want. You can make it as automated as you want or you can just use some simple formula. It depends on your knowledge of how to use Google Sheets or Excel. But honestly, even though it is intimidating at first, learning some basic things that you can do with Google Sheets/ Excel can go a long way.
To get you started on making your own tracker, I am going to be sharing a copy of my finance tracker. Remember that this is my personal preference so you are free to change or remove anything. You are also welcome to just visit it and design your own tracker by using some elements that you may find interesting.
In this tracker I already included some instructions but I will still write it here just in case you will not notice it.
You will not be able to edit the file. This is to make sure that the next person who clicks on the link will still get the original copy. But how can I use it if I can not edit it? All you have to do is to make a copy of the file and then you can play around with your copy. Just click the link, then you will see the word "file" below the title on the upper left part. Click on it and then choose "make a copy". You now have your own copy.
Please remember that so that you will have no problem when you access my free finance tracker format.
I will be ending this article here today because this article will be too long if I still include the next part. The part 2 of this article will be some helpful tricks of how to edit the free finance tracker to better suit your needs. The first part will be a breakdown of how the free finance tracker works.
Then it will also include how to make dropdown options on spreadsheet as well as how to automatically change the colors of the fill or text depending on what you input on the spreadsheet.
If you are interested in the next part be sure to look out for it next time.
---
This is a part of the Adulting 101 series that I am writing. You can read the earlier articles of this series here:
---
---
Thank you for reading this article!
If you want to read some more articles of mine, I have monthly summaries here:
December 2021 Articles Summary
November 2021 Articles Summary
September 2021 Articles Summary