New Token and NFT Added in my Assets under smartBCH
Just look how much Bitcoincash dumps hard. I can't believe that it even reached $360 something plus, oh my gosh. As a hodler it is really painful to see it like that. I feel broken hearted and it is even painful that I still don't have stablecoin in my wallet. If only I was able to swap it before for sure i will have more Bitcoincash now. But what I have is only what ifs and if only - that's why it's too sad. I'm excited to see Bitcoincash hit another All Time High again. I want to see Bitcoincash dominating the market and without bitcoin initiative. And it will fly to the moon and this feeling of sadness will be gone for good.
I love to use Bitcoincash, I love that i can use it to help mama and myself when in times of needs. I love to spend it that's why even if in dip, I still use it. I don't think twice on withdrawing some of it specially if it's really needed. It's just sad that right now because of it's low price the amount of Bitcoincash when you withdraw is much higher compare before when Bitcoincash was still in it's peak or when it hit $1100+. It's painful even if I just pinch a little bit of amount but the Bitcoincash is almost 0.1 BCH now. By the way I'm just sad because of the drop of price of Bitcoincash but I still love it and nothing can change that. Bitcoincash is still one of my favorite.
But anyways, thanks goodness we have SmartBCH. The existence of SmartBCH is the best thing ever. DeFi and all bringing it here under Bitcoincash is the best decision ever that i think they made hehe. I still have something to look forward in this lifetime and trading or doing buying and selling token is on of the best. Then we also have NFT's. Imagine those NFT's making it's way making the SmartBCH community more exciting. But still, DYOR always before commiting yourself to sBCH that's the first thing you must do. Don't just jump in, instead make a research and after that you can finally make your entry in the SmartBCH community.
--
Alright let me also share to you my newly added smartBCH token. I bought some in dip and I'm seeing a good result now so I think I made the right decision investing to them. But off course not all are a good one, there's also a token I'm still at loss because if keeps on dumping but I have this beliefs that it will rise again, it will pump and I will fly with it to the moon. By the way I only invest a small amount into them but still, money is money so there's no small amount when it comes to investing. I think I will still cry even if the amount I invest is only 0.001 BCH lol.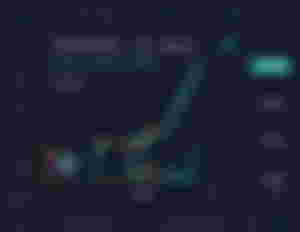 I bought mine for $0.48 I think and now look at the price of it now. I heard there will be a farm for SIDX paired to I'm not sure where and maybe that's the reason why it's pumping. Actually, SIDX even outrun LAW when it comes to price. LAW dumps again after it hits $1, not sure. And base on the data in DexScreener SIDX hit it's new ATH today at 9 something.

It's $1.78 as you can see in the screenshot it's awesome yeah and someone actually sell some in that price, awesomeness!!!!! I didn't saw that as I was busy with something but, even if I saw it I will not sell my Hodling as I am being greedy again lol. Nope, actually I plan to hodl it for a long time coz what if just like konra it hit $19 right? Nothing is impossible and there's nothing wrong in dreaming.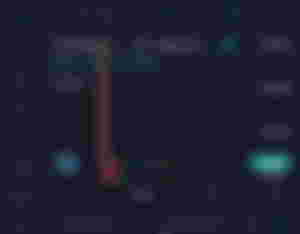 I join the presale on this one and the listing price is 0.0075 BCH I think and then nag x10 sya once it was listed. Sadly I'm also asleep when that happened and that's why I didn't able to sell mine. I'm at loss too because of some issues but everything is good now. I was able to sell my CST that I get on the presale and I bought again when it dumps and I did the right thing there yeah. Now I'm gaining profit and I'm so happy with it. I plan to hodl this too for long, I don't know much about the token really I just invest then whatever happens then cool. I just hope that I did the right decision here.
I missed my chance with LawPunk and other NFTs that why I want to take my chance here in these two, Cattos and Queen. I'm still hodling mine and no plan to sell it. As of now I have 13 CATTOS and 4 QUEENS. Some of them is actually listed already but with a very highhhhhh price as in, like I don't really have the plan to sell it to be honest lol. I also have some RAT nft that I bridge using cryptor.at from Juungle so SLP to SEP20. I also list some of it.
--
So here's the token and NFTs added in my wallet. My Journey in smartBCH is getting better and better yayy, I'm loving it so munch!!
---
Thank you so munch to these awesome people. Thanks fo the sponsorship 🥳🥳. @ExpertWritter & @Zain-Bhatti.
---
--
---
---
January 12, 2022
--