How Does It Feel To Become A Millionaire?
January 25, 2022
It's been one year and seven months to be exact since I stepped into this cryptoverse. Everything was still so tough to fathom and things were as complicated as the intertwining nodes of blockchain. From the creation of cryptocurrencies to smart contracts, DeFi, GameFi, and the treacherous trends of the bull and bear markets, they were hard to absorb them all in my mind.
Who would have thought that I would stay longer in this volatile world? An ordinary lady who doesn't want complexity dived into an unpredictable and risky world and tried to gamble. I have become a risk-taker since then and well-determined to change my life. From goal-less to full of goals and determination. From pessimistic to optimistic. From noob to....a not-so-noob, lol. Nah. One year isn't enough to grasp hold of things in this complicated world. And we needed constant learning to absorb them all.
Let's stop chasing round the bush and get to the point of this content.
Two months ago, my 2021 BCH goal has been achieved through my hard work and perseverance. And at the end of 2021, through the help of SmartBCH, I already have more than 20 BCH which I mentioned in this article My Bitcoin Cash Journey 2021: The Gains and Losses. And that would be worth almost half a million in our fiat currency. Just a few more grinds to achieve 1 million Php in my portfolio.
Little did you know that I have a hidden chest that I don't want to expose as I wanted to keep it a secret as much as possible. This chest contains a valuable coin that keeps on growing day by the day. The most profitable investment I ever had.
But due to a few individuals, I was provoked to spill the beans but it was unexpected to see an enormous growth of this coin. And with this, I could say that I'm now part of the group of moneyed individuals. The millionaires as what most people call it.
I never aimed to become one, but if it was drawn in my fate, why not accept it? I felt relieved, and finally, I can regain my freedom and unload the heavy burdens on my shoulders. And hoping that this would inspire and motivate you guys as well.
Checking my secret portfolio and calculating the value of it in my fiat currency, that would be:
That's too huge and would be enough, even too much, to send all my siblings to school and help them put up their own businesses. With this, my retirement would be early and I don't need to look for another job anymore. My goals would be fulfilled including my plan about putting up my own business so I could easily monitor the crypto market from time to time while relaxing in my own abode.
I have mentioned in this article about things that I want to do when I become a millionaire. That include:
Invest in real stocks

Renovate our house

Buy a new car

Vacation abroad with my family
And as I promised to myself, I wanted to help the less fortunate ones by donating to charities or orphanages to help those vulnerable children, as well as the homeless ones.
I felt like dreaming but no I wasn't.
And I tapped my face many times in case I was really dreaming.
Then bang!
"Hey, dude. It's just the UTXO effect."
And I was brought back to reality.
4,915.8635 BCH is truly enormous that anyone could travel to the fantasy land and have fictitious dreams and luxurious ambitions.

So pardon me guys if you've been fooled at the beginning of this article 😅. @kli4d has started it followed by others and I got hooked by it, lol.
In case you are wondering how I got this enormous amount in my readcash account history, I recommend you to visit this article of @Eybyoung for the real explanation.
 Understanding UTXO (Unspent Transaction Output) In Layman's Term
Why don't you check yours too. You'll be surprised and motivated to grind more, haha.
Thanks for reading.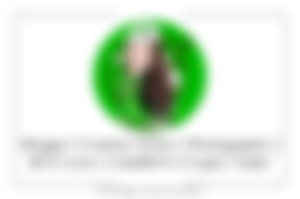 Follow me on: