September 26, 2021
Time of writing: 3 pm 09/26/21
While everyone was down in the mouth due to the bloody red market, I, on the other side, was very happy after checking my crypto portfolio on Coingecko. The figures that appeared in sight knocked my socks off and sent butterflies in my stomach. I wanted to scream and jump on my bed, but I couldn't since I wasn't in my own home.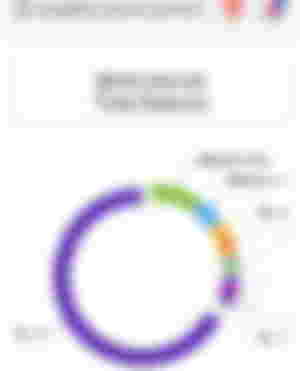 I even thought I was dreaming because it's just too impossible to happen. I was like, "where did I get this amount? The market is still bloody red?" While contemplating the things I did in the previous months, I finally understood how I had come up with this enormous figure in my portfolio.
Back when the crypto market reached the bottom, I was able to accumulate 1000 BCH through writing articles, making noise, trading futures and spot, and buying more BCH through the money left in my savings account. The P2P Bank Transfer on Binance made my transactions smooth and fast. I don't need to go to the nearby crypto atm shop to buy cryptos. In just a few taps, my crypto arrived right away.
Moreover, the new DEX on SmartBCH is giving me a daily passive income of more than $5000 through staking my 100K $EBEN. Other tokens such as $CATS and $KTH are doing well too. Ethereum and Bitcoin on the other hand dropped their prices, however, I am still on profit since I bought them during the market crash.
My crypto portfolio isn't actually updated, especially my Bitcoin Cash. So probably, the amount would be more than $700k by now. It seems like I don't want to end my dream anymore, if, in case I am dreaming. And to confirm that I wasn't, I slapped my face and pinched my arm. But, all I got were red spots and light bruises. I, indeed, confirmed that I wasn't dreaming at all and all were happening for real.
If I would convert $590K to my fiat currency, it's equivalent to more than 29 million PHP. It made me a multi-millionaire, in less than a year.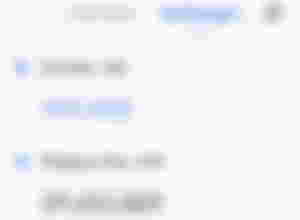 All my efforts and sleepless nights were all paid off. I can finally unload the plethora of burdens on my shoulders and pursue my goals and live the life I wanted to have. I know it's not a practical thing to just spend my money on anything I want. I have to think of smart strategies to let my money continue to grow. Because if I would think impractically, my money would easily disappear like bubbles in the air.
Hmm. Thinking of the right things to do gives me a pain in the ass. Perhaps due to butterflies in my stomach as well that are still flying and can not be freed. Let me list the things down here so I can finally free these butterflies.
29 million is not that huge actually and could easily go if not spent properly. The first thing I'll do is to convert $290K to my fiat currency which is equivalent to almost 15 million Php, that is, once the bull market returns. I would divide it then and set aside some for another form of investment, for myself and my family, and I'll pursue my goals.
Ever since I learned about crypto trading, this opted me to learn real stocks investment as well. Virtual investing is a great opportunity to earn money without any complicated processes, however, it would be better to have investments in the real stock market as well. Because when everything turns upside down in the virtual world, at least, I still have some eggs to pull out from another basket that could save me from a sudden market crash.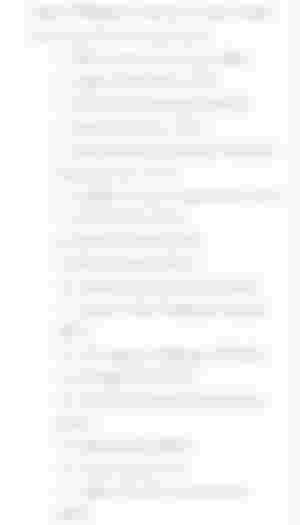 While checking the top stocks in the Philippines, I chose 5 stocks that I think are the best for long-term investment.
SM Investment Corp

Ayala Corporation

Jollibee Foods Corporation

BDO Unibank

Puregold
I am certain that Filipinos here knew these stocks and would probably choose as well. If not, then you can give me some advice on which stocks to invest in 😉. For this, I would set aside 6 million in buying stocks.
---
We do have a concrete house in my province. But, I want to renovate it again and add more rooms. You guys know that we are a big family and our house doesn't have enough rooms for all of us. Some rooms at home have double-deck beds just to accommodate us all, especially the boys. I want to make a bigger room for my parents and myself, haha. And I want to set up my own workplace inside my room.
2 million I guess is enough to make the additional floor of our house. And I want to make more rooms for my brothers' family as they sometimes stay over at home during special occasions.
---
The last time I called my mother, I asked her about my father's car if it can be used for a getaway. Unfortunately, she said that there are problems with his car and it needs intensive repairs. This isn't a problem anymore and he can just dump it and buy a new one. I would prefer to buy a huge van that could accommodate all of us. I would spend 1 to 2 million on buying a new car. My father could also use this van to earn money. He could use it to pick up passengers from our city to our province, and vice versa. Php 500 to 1000 daily income in driving a van isn't bad at all. But if he refuses, then my brother can drive it.
---
This is one of my dreams, to bring my parents abroad. Korea and Japan are some of my choices, but if they would prefer Hong Kong, then it would be easier for me. I guess 1 million would be enough for a vacation abroad. There is nothing wrong with spoiling my parents anyway. It's just paying back the hardships they have done to me. Because if not because of them, I wouldn't be in this world, indulging in a life that I have chosen. My success is all because of them.
And of course, a family getaway Coron Palawan and Boracay, yey!
---
I still have the remaining 4 million in my pocket. What would I do with that money?
That would go to my sibling's education and retirement plans for my parents. I know it isn't enough, but, my passive income in crypto staking and stocks investment would suffice. I might invest more in crypto staking since it's my main source of passive income. Looking forward to more DEXs on SmartBCH. That would be the best opportunity to spend my Bitcoin Cash. Moreover, I would save some amount for my mother's store and convert it into a BCH store.
---
Oh guys, don't you think I'm crazy blabbering these words and dreaming awake? Of course, there's nothing wrong with dreaming, lol. It's all because of the @FarmGirl article What Would You Do With $590k? If you have read her article, then you are aware of the content of this article when you clicked this. But if not, my apology for the clickbait, haha.
You can answer this question too.
What would you do with $590K?
You can share your story below 😉.
Thanks for reading.