Childhood adventures
I must have felt invincible back then or immortal as ate Jane said. I need no one to tell me that I gave my parent a tough time, my mum in particular. Looking back now I feel somehow about most of these because I got them worried. I can remember my Dad putting me on house arrest for weeks while my siblings are outside playing, after several endless tears I was pardoned. Even with my constant troubles, I can still say I'm mum's favourite son- my siblings will never agree to this. lol
I did so many things growing up, some were narrated to me with me not knowing when it happened. I've decided to just those I can remember the details, especially those done in conjunction with my immediate older brother or let me say the ones he pushed me into.
My brother bought a bicycle back when I was in JSS1, I asked him to teach me numerous times but he do run out of patience after teaching me for 5 secs. My Mum being a dotting mother will warn him sternly never to allow me to ride the bicycle. She complained about the bicycle having no brake and the seat no standard. To stop the bicycle when in motion, you have to place your two feet on the floor, after a few seconds it will stop.
My brother gave up on teaching me since I wasn't showing any sign of getting it. Moreover, my mum's constant warnings and threats got him scared. In school, a discussion came up and one of my classmates mentioned how it is easier to ride a bicycle in sloppy terrain, this brought an idea into my head. In the night I sneaked out and took my brother's bicycle. There's no way I can take it out in the afternoon without anyone not seeing me. I pushed the bicycle to the top of a cliff and sat on it. The bicycle was running at full speed with pedalling. I got scared and tried to stop it but the bicycle had other plans.  I shouted but everywhere was dark with most people indoors already. I got scared because at the end of the cliff was a busy road - "I'm too young to die". I decided to jump off the bicycle before getting to the road. I successfully jumped off but I almost sacrificed my balls. I was on the floor rolling in pain for minutes though with a little smile since I accomplished my task. Future wife don't be scared, I'm still…
Guess who was at the cliff the next day again with a bicycle. Your guess is as good as mine. This time around I went there quipped. I had foam in my shorts (just in case) and I also went there with the knowledge that by placing my two legs on the floor the bicycle will stop. That was how I learnt how to ride a bicycle by myself, though I almost sacrificed two …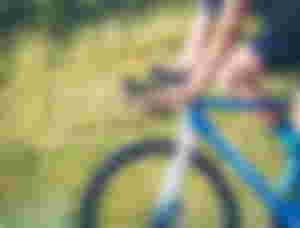 Unlike the previous adventure where I was in pain for a few minutes, I suffered the consequences of this for weeks. I couldn't wear sandals to school for long and was in pain. We had a mini incinerator in our backyard back in the days. It was originally a soak away pit but was converted into an incinerator due to its location. It was never used as a soakaway, so we kids do jump into it and compete to see who comes out first. I was the champion despite being the youngest among the kids then.
I guess losing one of my strong bases affected me when it was converted into an incinerator. In other sports except for football, I was always the last or close to the last so I wasn't too happy with the development. We devised a new game of jumping the pit. Hardly does anyone one of us jump it without falling into the pit filled with dirt.  Since I have long legs, I sometimes succeed in jumping or almost jumping when we have a competition.
On a faithful day, I was having an argument with my brother which led to a bet. We went to the backyard but we saw smoke coming from the pit. Apparently, the dirt in the pit was burned not so long ago. We knew it was dangerous to jump with that situation but I wanted to prove something to my brother- "I'm Fearless, that's why my name is Valour". I took a few strides back and run with all my power- oooof! I jumped!. Valour the fearless jumped into the fire and felt some weird sensation. Hot tears flow down the fearless man's face. Before long everyone was gathered around the pit shouting. My mum's tears were the loudest. I was taken to a hospital where some ointment was poured on my legs.
I got home and lied that I fell into the pit. My mum looked at me with disbelief and an "I know you too well valour, you did this to yourself" look. She saved me by not pestering me for the truth in front of my Dad, for if she did, I will receive the worst beating of my life.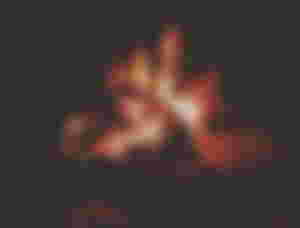 I must have mentioned it here that I became a Barca after watching Ronaldinho play. I love the way he dribbles and wanted to be like him. My mum do warn me against playing ball with older kids but I do ignore her warnings. The thing is when you dribble your age grade they see it as something normal and not a big deal. But when you dribble and disgrace those older than you, the crowd love it and they will hail you.
It was at another football match I learned my lessons. I was in my Ronaldinho's mood again on a Saturday morning. Dribbling and laughing until someone kicked me hard. My two legs left the floor and I went tumbling. I tried to reduce the impact of the fall by going down with my two hands ad I thought it was a success until I heard people shouting. I wondered why they were shouting and tried to rub sweat away from my face but my hands were filled with moisture thicker than water. I check it and realized it was blood- "Where is it coming from?". It was as if the question brought the pain. I felt a sharp pain in my side. I looked at it and saw a broken bottle deep in my stomach- the left-hand side.
I was rushed to the clinic and was stitched but I have to live with the scar forever.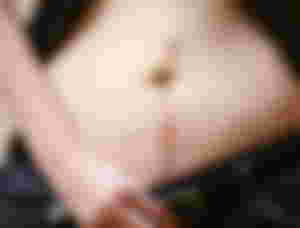 Maybe some other time I will tell more stories of my life-threatening adventures. This is enough for today.
Thanks for reading!