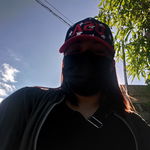 by Gracee / Friday / August 13, 2021
---
I was born.
Lived as a kid.
Learned while having fun.
Graduated with a smile.
Didn't think about how life really hard is.
Applied to any job without planning about my future.
Was hired and started working.
Realized, adulting is not easy.
Things are getting harder,
Responsibilities are multiplying,
Pressure is everywhere,
Worries and anxieties knock me often,
Yet I am happy for I am getting
stronger, braver, and believer.
Also, realized life is full of surprises, happiness, and challenges.
This is my life.
It getting harder and challenging yet more exciting and fun.
---
Truly, life is so wonderful. We started as a blank slate when we were born. We started to learn and be independent while growing. We experienced hardships and struggles that test our faith and abilities. There were times when we fell on the ground so hard because of those challenges in life. And what made it worse was there were people who would make our situation more miserable that gave us too many pains and end up thinking of giving up.
Yet, unexpected blessings made us awake. These blessings help us to stand up from the ground. These blessings give us the strength to fight in life. Those are the people who truly love, accept, and trust us whatever decisions we made and even when we fall.
Remember, there's still hope and chances to change your miserable situation to a wonderful success while you are still alive. Learn from your mistakes and failures, focus on yourself then, work for your dreams or things that make you happy and contented in life.

Do not be afraid to step forward. The world is full of challenges that surely make you weak and hesitant to keep going yet the world is also full of surprises and blessings that surely help and guide you in life. Just make sure to always choose to fight and never give up yet make sure to know when to stop and go because not all your battles in life are worth fighting.

Despite the challenges we face, living in this world is a blessing. Cherish Every Moment and Never Give Up On Life!
-the end.
---
Just to let you this is just one of my old articles. I just edited it to make it long and re-publish it. It's been a few days now since I feel so exhausted. I do not know why (or maybe I just do not want to think about the reason why) but this feeling gives me hard time thinking of a topic to write about. This should not be an excuse but I cannot help it, especially at night. I feel so lazy doing anything yet I am forcing myself to work and make my day productive. I do not want to entertain this feeling much because it might give me so much pain inside and end up crying at night.
I want to write a full article about this feeling because it is been a few days now that my mind is just so weak and negative yet I do not want to spread sadness and negativity that is why I chose to be okay and interact positively. Fortunately, there are things that help me lift my mood before I sleep. Those are interacting in noise, reading articles, listening to music, and of course, praying. This helps me lighten my mood before sleeping. Don't worry, I am okay! Maybe I just only need some rest and a hug from him (my boyfriend's hug is one of my best comforts whenever I have this feeling). I am just going to end it here.
---
Good Night read.cashers!!!!💛💛💙💙💙💙💙💙
I hope you are feeling okay tonight!
---
---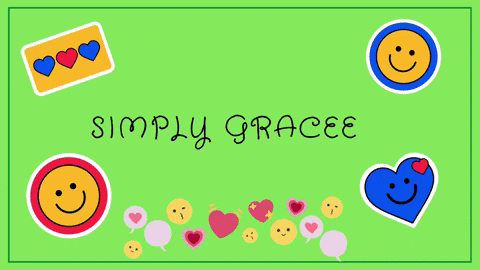 ---
MY OLD ARTICLES!!
Ang Araw ating Mga Magulang ay Papanaw
Choose and Have Fun (this & that)
Recalling The Forgotten Memories
A Scary yet Funny and Awkward Incident turns into A Self-assessment
The Never Have I Ever Challenge
Get Pissed yet Control Your Emotion
A Simple Girl's Birthday Celebration