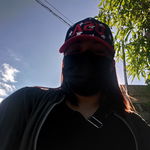 by Gracee / Sunday / July 18, 2021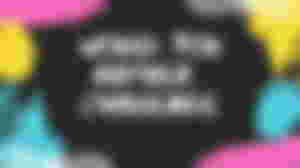 Another Challenge is becoming a trend on this platform and that is the "Would YOU Rather". It was all started when @kingofreview discovered this challenge and did it by writing an article. It was just so funny how some writers answered and chose between the two given choices. So, I decided to write this article to do the challenge too.
---
I generated a few questions on this site, while I chose the others on this site.
Let's start.......
I would rather be able to travel everywhere. I know, I know food is life but one of my dreams is to travel around the world and visit all the tourist spots so, If I would be given a chance to have free travel everywhere, then I would love to grab it but I hope with friends or my jowa (boyfriend) to make it more memorable and fun!
I would rather speak to all animals. Having this kind of ability is one of a kind so I better speak to all animals rather than speaking all the languages though that would be nice too.
I would rather know when I die. For me, knowing when I die is better than how to die for I can prepare myself and cherish every moment with my loved ones and friends and do the things that make me happy until that day comes. Knowing how I die might make me scared and gives me too many worries every single day of my life.
I would rather find my passion. Who knows, I might find the love of my life once I find my passion, right? haha. Let's just be positive to have them both. :) I almost forgot I already found my love of my life. (Sana siya na nga! :) )
I would rather die in 20 years with no regrets. This means that I enjoyed my life even if I only live for 20 years. Living to 100 with lots of regrets would just give me heartaches and I might end my life for that instead of waiting for age at 100.
I would rather have hairy legs for 10 years constantly. Why? It is because I already have hairy legs since I was in college. I am experiencing it for eight years now so, I hope after two years it will disappear. haha
This time I would rather lose the ability to cry because I am an emotional person. Not what you imagine but every time I hear and see sad stories, situations my tears fall even if the stories are just fictional. I even easily cried when I am lonely. I think, I already cried too much so I want to experience being a hard-hearted person.
I would rather clog the toilet on the first date because I hate being late at work for whatever reasons especially on the first day though it is so embarrassing to clog the toilet on the first date. haha
Gosh, this is hard. But I would rather have a personal chef for I am lazy cooking viands so better to have a personal chef. Besides, I love driving (a motorcycle only) even if I do not have a license yet. hihi.
Eating with no utensils is no problem for me for I often eat with my hands at home. I can use my hands as a fork and spoon. hehe (maybe only Filipino know it) So, for this, I would rather eat a delicious meal with no utensils.
"Would You Rather" Challenge is also fun like Never Have I Ever Challenge yet this is more interesting for you need to critically think about which of the two options is the best. It is a nice game to play with friends for you can make a discussion with the two choices but you can also do it by yourself yet I am sure it will give you more confusion.haha. On the other hand, this may help you understand yourself to the things you like and also in decision-making.
-the end.
Have a nice day! 😊
---
In case you want to try this CHALLENGE, just visit this link https://randomwordgenerator.com and generate 10 random questions from all of the categories. 😉

---
Shout out to @eommaZel. Thanks for the sponsorship. 😘
---
Already a 1-year read.cash user since yesterday.💚💚💚 Thanks to all users / virtual friends and my sponsors who always read my not-so-interesting articles and for all the supports. 😊💚 You are all awesome and wonderful people. Wishing you all a happy life and more earnings for a better future. 😊😊😊
---
MY OLD ARTICLES:
Get Pissed yet Control your Emotion
A Simple Girl's Birthday Celebration
Catching Up in the Middle of Black Out