by Gracee/ Monday / August 2, 2021
No more intros, let us just begin! :)
---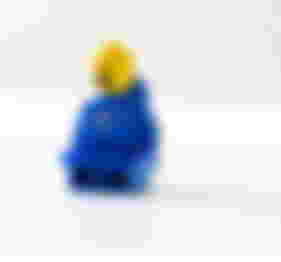 losing my parents: I am in my late 20's but to tell you the truth I am not yet matured enough and can face life without them. Or maybe I am just too dependent on them. I mean, I am not the kind of person who always seeks my parents' presence, opinions in everything I do but seeing or knowing that they are still alive gives me comfort in life. Right now, I am not ready yet in letting them go forever. I hope that Our Almighty God will still give them long lives to stay with us.
failing my parents - I am afraid of this but I think I failed them already. They wanted me to be a public teacher since College especially when I graduated and passed the Licensure Examination for Teachers (LET) but until now I am still at home, has a nice job (in my opinion) yet with a low salary. But I know, it is not yet too late to make them proud again. Fighting self!
being judge - We all know that humans' are very judgemental and I was being judged by my relatives and other people who are not related to me which resulted in losing my self-confidence every time they are around. So, I always make sure to avoid committing mistakes or watch my actions to avoid being judged since then. But as days and years passed, I started to ignore others' opinions for I realized that their opinions do not define who really am I instead their words define and show their true colors (plastic at tsismosa).
Though I admitted that I judge others too. That is one of the nature of humans, besides, I am not perfect. (Defensive lang.haha) The only difference is that I often chose to judge people in my mind rather than saying it verbally and telling it with others and making a fake story. In the end of the day, I even chose to be happy for them because being envious in many things will not help me to be successful or happy.
changes - Changes are permanent and no one can stop them. The reason why I am afraid of changes is that I easily panic and distracted even if there is only a little change that happens, especially when I never expected it so the result is sometimes a mess. For instance, this pandemic. It changed our usual lifestyle and routines every day. We can not easily go somewhere without a travel pass or medical certificate (back then) and enter a mall or establishment without a face mask and face shield which gives me annoyance and stress for it is hard to adjust. But now, I was able to go out with a better mindset compared before though I still feel a little fear because COVID-19 can't be seen (and has variants) and I might get it somewhere.
snake/frogs - I do not know but every time I see a snake or frog especially when they are near, it makes me shiver. I do not like their skins. And as much as possible, I do not want to see them especially a frog in front of me. Writing this now even makes me tremble for I am imagining them looking at me and might leek me anytime. I just felt this while I am getting older.
breaking rules - This is one of the things I am afraid of yet I sometimes did it. I do not want to be scolded especially at work because there are some bosses or managers who are too harsh with their words to the point that you will feel too bad about yourself. But this is also the thing we can not avoid. So, what I often do is obeying the rules as much as I can.
additional: this just came out in my mind while having a class earlier.
I'm afraid of losing or having a slow connection during the class as well as experiencing audio or video issues. This is troublesome and may give me and my student a headache for we might not finish any lessons. To avoid this, I always make sure that my pc and browser's cache and cookies are cleared. For the connection, all I can do is to hope and pray that they will provide a strong internet connection during the class.

I'm afraid of waking up then read.cash and noise.cash cannot be open and visit. If that time comes, I would accept it though for I cannot do anything about that. But I still hope that these two platforms will remain stable and visitable for many many more years because they give us happiness and earnings.
-These are just some of the things that I am afraid of for I can not remember the others. Honestly, I made this to share more about myself like in my previous articles. Hope you appreciate it. :)
---
Shoutout to @Bloghound. This is it. Thanks for giving me an idea of what to write and publish. Hope you like it too. :)
Shoutout to @Eylz2021 for the sponsorship. Thank you so much as well as to my sponsors.! :)
---
---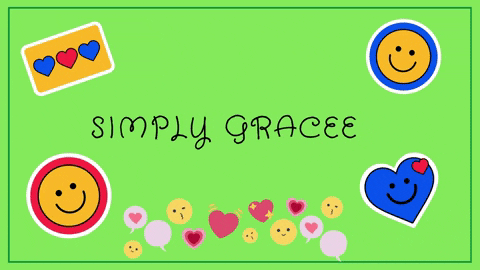 ---
MY OLD ARTICLES!!
Choose and Have Fun (this & that)
Recalling The Forgotten Memories
A Scary yet Funny and Awkward Incident turns into A Self-assessment
The Never Have I Ever Challenge
Get Pissed yet Control Your Emotion