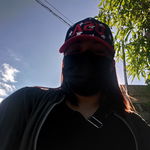 by Gracee / Friday / July 30, 2021
Happy Friday read.cashers! This will be my last article for this month. Yey! Ber -Months are coming very soon!!!!
---
This article was drafted a week ago after I finished reading @mommykim's article entitled "Memories". I was inspired to acknowledge and to answer random questions so, I generated ten (10) but I only chose four questions to answer in this article.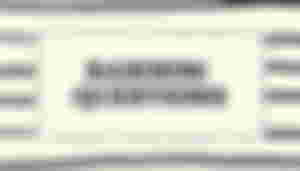 There are many things that make me cry. I am a crying lady but not all the time though. I am going to share two things that make me cry instead of one.
Sad stories. Whether it is based on a true story or fictional. Every time I see on television or hear about the stories of unfortunate people, I often cry and feel sorry for them. That is one of the reasons why I avoided watching documentary programs that feature the struggles of poor people in life for my tears easily come out and fall.

Seeing my family suffers a financial problem. Who does not, right? Of course, everybody wants to see their families' life okay and financially stable and that is the same with me. I see my parents' struggles in raising us, especially when we were kids and I feel sorry about that that sometimes it made me cry secretly especially when I could not do anything to help them. That is why I am doing my best to help them to avoid seeing them struggling again. Besides, it is also one of my ways to pay them back for all the things they have done for us.
One is not enough so I am going to share the three great values that guide my life.
BEING CONSIDERATE, . . . .
I am a person who often (not always) think and consider others' feeling when I make decisions and do actions. I think that is also the reason why I have some difficulties in decision -making especially when I am in a group. Considering others' feelings, opinions, situations, and decisions are matters to me.
Being considerate is one of the values I am proud of for not everyone knows how to do it or apply it in many situations. Though I can say that having this trait is also not good in all aspects for there are a few people who abuse me and I hate that. On the other hand, I do not regret being considerate for it helps me to be more understanding and humane (in my own point of view). I am not saying this trait makes me perfect but it is just so nice thinking that I am not like the others who often only think of themselves in some instances.
. . . . . POSITIVE in life,
I am not always a positive person. There were times when I feel so demotivated, sad, stressed, and preoccupied which affect my mood and gives me negativity, especially this pandemic. There were days, especially last year when I felt so insecure and so little for I could not give the things I used to provide to my family and a misunderstanding with my father. Those are the days I thought of hurting myself or end my life just to avoid the heartache I felt but at the end of the day, I always tried to understand the situations and diverted my mind to the good things that happen to my family which gives me strength to move forward and choose to be more positive in life. Besides, hurting oneself does not give me anything good and life is so wonderful to enjoy.
Being respectful is one of the things I adore with my parents, they might not finish schooling but they know how to respect others. I think that is the reason why I have this trait for I often see them respecting others.
Being considerate, positive in life, and respectful are just the three great values I have learned throughout the years while I am getting older, and these guide my life and help me to be a good individual.
I found my group of friends in College. Yes, I have a circle of friends way back in elementary and high school yet I am no more feel comfortable with them because maybe we did not make a clue-like friendship unlike with my group of friends in College. These are my friends who I always treasure and wanted to be with.
Out of 14, 5 of them called me mhie and inay yet one of them already stopped calling me for maybe she already feels awkward now. I remembered one of them said that every time I gave advice or how I speak, I sound like a mother. That was the time they started calling me like that. The others' agreed yet did not call me mother, inay, mhie, etcetera yet I am glad they did not because I may feel too old if all of them call me like that. haha. SO, yeah, I am a mum and an adviser in my group of friends.
That's all my answers to the random questions I chose from the questions I generated. I chose them for I believe these random questions can give you more information about myself.
-the end.
---
Just in case you want to answer random questions, just visit this LINK and then publish an article for your answers. 😉
Have a nice day! 😊
---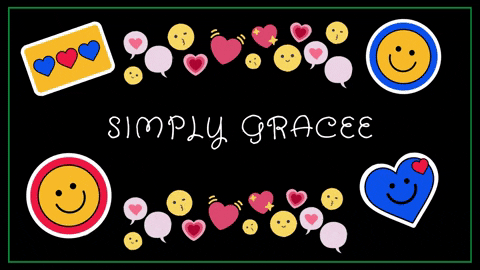 ---
Shout out to @emily2u for the sponsorship and to @Jane and @bmjc98 for sponsorship renewal. 😘 (edited)
---
MY OLD ARTICLES:
Choose and Have Fun (this & that)
Recalling The Forgotten Memories
A Scary yet Funny and Awkward Incident turns into A Self-assessment
The Never Have I Ever Challenge
Get Pissed yet Control Your Emotion