Let's Color it! (Part 2)
04/09/2022
---
There are lots of thoughts we could ponder on regarding rainbow, and for today, the ones above are my random insights regarding it.
I have started the first part last night, so if you'd love to read that part first, I'd really be grateful. I talked about my thoughts regarding the first four colors of the rainbow, Red, Orange, Yellow, and Green. Four down, three more to go.
No more further talks, let's get straight into it.
---
Howdy, blue lovers! Who loves blue like me?
Oh yeah, you guessed it right, blue is my favorite color. I don't know the exact reason how it came to be, but I liked tis beautiful color since I was young. All I remember is that my older sister who loves pink thinks that pink's for kikays, (this was when we were still very young), and I really did not like associating myself with everything kikay or girly stuff, (well until now). I always looked at blue as a cool color, and it does not really have a, you know, specific gender that associates itself to.
I know that time has changed and all of the colors are not and should not be related to any gender representation, but I don't think I'd still change my color preference over this argument. I do believe that color blue is also beautiful and versatile.
I remember having almost all of my things blue, and I'd get secretly upset whenever they aren't. Bag is blue, pencil's blue, tumbler and food containers blue, and anything else BLUE! I did not think I looked funny back then, because I was still a child.
Now that I am an adult, it's not that big of a deal of my things are not blue. But I still choose things of this color whenever possible. Like the phone I bought. I chose it to be color blue. I look at it everyday, and I feel happy and satisfied.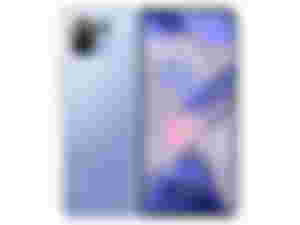 Image Source: Google
Blue is also thought of as feeling sad, when describing emotions, especially in songs (I remember, "Bluer than Blue"). And it must be maybe because blue is somehow categorized as a gloomy color. I guess I have nothing against this connotation because as a blue lover, I am also a sad gurl. Lol just kidding on this part, don't take this seriously.
I love using blue as a depiction of grief in my writing, though. How about you?
I said a lot about blue, because it's my favorite color, but I can't think of anything regarding indigo right now.
Anyone here who likes indigo?
It's an interesting color, though. It's both popular and not at the same time. Most of us have heard of this color at least once in our lives, yet I don't see people around me talking about this color once. Or maybe just here in my environment.
Maybe, I'd just relate indigo to words such as mystery, fascination, and curiosity. It's like a shy person that can stand out in a crowd, but still can't be known for some mysterious reason.
Knowing it's a combination of blue and violet, I guess I'd like this color eventually, too. Because I like both the colors blue and violet.
On to the last color of the rainbow, violet is another interesting color to think about.
This color is often associated to royalty ever since the ancient times. People who has this as their favorites must be royalties in their past lives, of that exists. Just a random thought. Anyway, there was a time back then that I often used violet in my writings, most probably to describe clothes, flowers, or even hair color.
I also use a dark shade of violet when I talk about villains in a fantasy story, because a dark hue of it can be really scary and look really evil. Or it's just in my own imagination. Back then, and maybe until now, I think, as much as violet can describe beautiful things such as courage or friendship, it can also relate to undesirable concepts such as betrayal, revenge, etc. depending on how creative the artist or the author would be.
The thing with violet is it can be soft and gentle, or be dark and scary, and it's up to how our minds would perceive it. Well, it's just according to my opinion, and I'd respect if you might want to differ.
Here's another beautiful thing in a shade of violet: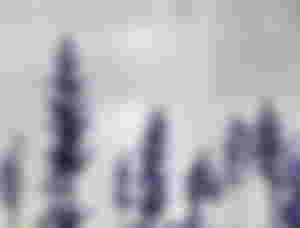 "Her lips shined crimson red, while her long, wavy dress screamed a dark hue of violet. He never realized such strong colors would go so well, until he saw the love of his life proving it. She smelled of lavenders, and felt like the sun, warm and cozy. She's a home he'd always wanna come back to."
Hey, you, beautiful reader. What are your thoughts, or what comes to your mind whenever you see violet?
This ends the two part prompt entry I did regarding rainbow and colors. Have you written about this yet? Start now!
Just don't forget to post in under "The Prompt Factory" community, and tag the prompt mastermind, @meitanteikudo .
I appreciate you coming here to visit. Please visit my other recommendations, too, which I put below this article. I hope we all have a good day today! Here's a song recommendation from yours truly:
Heat Waves by Glass Animals

What do you think about this article? Show some love! Feel free to leave a like, comment, and share it to your friends! If you want to support me in a different way, be one of my sponsors! This user loves sponsors! 💯
Torum

Find me on Appics! (Username: Ellehcim)
Lead Image from Unsplash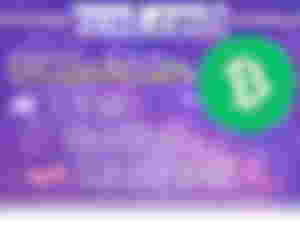 Enjoyed this article?
Earn Bitcoin Cash by sharing it!
Explain
...and you will also help the author collect more tips.