I have only been on Read.Cash for 4 days now, and I feel overwhelmed with the amount of support I have been receiving from these amazing people who believe that my articles deserve to be read.
As an aspiring writer, I feel happy everytime one of my articles get an upvote. It somehow validates the amount of time, hardwork, patience and dedication I put to come up with a good article. Truly, a random act of kindness can make someone's day a better one.
~~~~~~~~~~~~~~~~~~~~~~~~~~~~~

This is my first time to receive an upvote for my article. Thank you so much, @wakeupkitty . This was a warm welcome for me.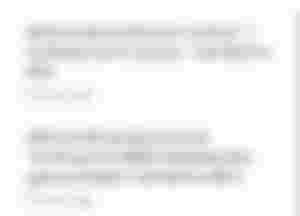 @Macronald believes that newbies should be welcomed with open arms. I appreciate that. Thank you, sir.

@Great_Influence also believes in what Macronald thinks about the newbies. Thank you for motivating me, us, aspiring writers.

@salma24 was inspired when I wanted to inspire someone to save money by publishing my story about how I was able to save 6 digits at the age of 20. Thank you, ma'am. You inspire me more.

@Sarahmay must have loved my recipe for success too much, or maybe she only loved the final outcome of my recipe. Who knows? Aha! Thank you so much, ma'am, from the bottom of my heart.
~~~~~~~~~~~~~~~~~~~~~~~~~~~~~
I believe that there are good writers who are publishing their good articles in this site. I believe that your articles, your works deserve to be read by a lot of people.
Because of that,
This is my simple way to boost the confidence of my co-aspiring writers out there. This is your time to shine.
1. Like this article. (Optional: you can post about this giveaway for another entry in the raffle draw)

2. Subscribe on my page

3. Comment the link of your best article ever published on Read.Cash

4. Tag someone and encourage him/her to participate on this giveaway.
That's it! These are the 4 easy steps to get your best article ever published to be noticed.
Thank you, and may your article wins!
Accepting of entry for this giveaway will end on September 12, 2020 at 8:00 pm, Philippine time.
The participants' names will be collected and written in a piece of paper. 20 names will then be selected randomly.
I myself will be the one to facilitate the raffle draw! Best of luck, writers! :)
Announcement of winners will be on September 13, 2020 at 12:00 noon, Philippine time.