And now again this, Noise (updated!)
Today I didn't plan to write anything here, but look... circumstances change. I'm sure many of you already know, I'm talking about Noise.cash or what is now going to be Noise App. The app has actually existed for some time and users were using both, although little by little people began to publish more on the app instead of the old version.
And the fact is that the old version gave me a lot of happiness and tips, many followers and new friends. In addition to great motivation to take pictures and write beautiful.
I tried very hard with my content there, and I received good feedback but the team never saw it that way, from the beginning in February 2021 I was penalized, then thanks to a random update where users could vote if the profiles were "spam" or "excellent" I could start earning BCH because my friends voted my profile excellent, so since April 2021 everything has been very good, excellent!

Some incredible summer months and then in November 2021 they started doing strange things with the tips, they went down, I imagine it was also due to the drop in value. But some great users kept getting penalized, some of these, from various countries, and with a lot of followers being unfairly accused of unethical practices or something, then Noise.cash deleted the message, which was very weird.

But it was from January 14, 2022 that I stopped being able to tip, and everyone told me to be patient, that it would be temporary, and that in the end they always come back. But 9 months passed like this, I was patient, right? I kept posting the best of me, always quality original content, as the team itself always requested. No way. I found out that not even my friends or followers could give me any kind of tip, they couldn't even support me anymore. I got tired.
Here in… "Time to say goodbye, Noise.cash" I tell a little more about all this because in the end I decided to leave and gave up.
With such a not positive or not fair experience, I didn't feel like starting over in the app, although many other users were happy with the new version, actually I just wanted to be able to delete my Noise.cash profile but I couldn't. Until now.
Right now I've seen a post here talking about this, Friday Happenings and Goodbye Noise.Cash by @Micontingsabit who has explained a new update about Noise so I was curious... I have entered after such a long time and seen the migration announcement. It seems that finally Noise.cash is going to disappear. News that we already knew would happen one day, the time has come.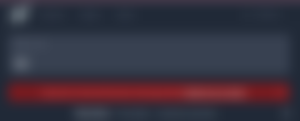 Many of you have an account in Noise App, I had no motivation for having one, but I have been thinking right now: "well I can start now in the app and I'll see how it goes and if I continue..." So with an invitation from an old Noise friend I have tried to create an account, BUT it puts me on hold and just saying to try again later. One more time Noise disappoints me, it doesn't seem like it's giving me second chances even though I do want to give them to Noise. A pity.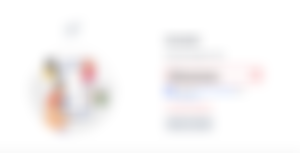 I have also tried through the migration link because after the explanation of the current situation it gives both options, for those who have an account in the app and for those who do not, but something went wrong, it also gives an error. Nothing surprises me on Noise, again... Errors, problems, bad communication and in my opinion, baseless, discretionary and unfair criteria. That's how it is.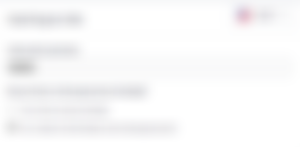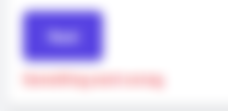 What will I do? I don't know, the message in red says "something went wrong". I feel I'm wasting my time trying now. And I wonder if so many inconveniences are a sign for me to give up on Noise and forget about it, it's really frustrating. Or maybe if I decide to try again another day, they'll finally let me try again, maybe then I don't want to then... All this seems like a complicated relationship haha jaja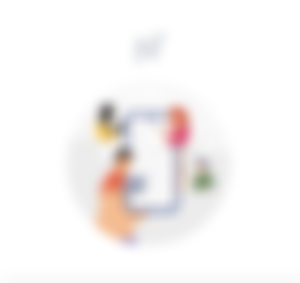 And to finish... another frustrating issue: what's happening to Rusty? Where is he? I don't know either this. Hope all will be more motivating and encouraging soon!
Ah! If finally, as if it were a miracle, I get access to Noise App I will let you know!
YES!!! Finally thanks to @fantagira I have been able to create an account, let' see how all works here on Noise App now, hope better this time, and lucky! I have the same name: https://noise.app/Duvinca December 4, 2022
More articles here!
Time to say goodbye, Noise.cash
It's December! And who is this?
Me, my friends and some questions
Sound of storm and smell of rain
A bright moment on the rooftop
Just finding flowers around: Polygala Myrtifolia
I see fleeting clouds over the sea
This text is totally mine and original by ©Duvinca 

The images are screenshots from Noise.cash and my attempt with Noise App

I'M ALSO HERE: Noise APP / Ecency(Hive) / Publish0x / Odysee