I got a friendly advice
It's good to receive advices that can be useful and help us, usually from people close to us, but sometimes it can also come from people we don't know in real life but do on screen.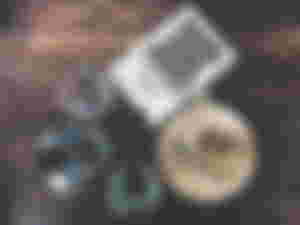 Image source: Unsplash.com (by frame harirak)
This person is on Hive and we had already exchanged some comments and I have always appreciated his encouraging words. Yesterday he made a suggestion to me about something that has already been discussed in a general way also here at Read.cash and is the subject of content, plagiarism and the management of the different platforms where we publish.

And certainly it is not easy to be able to keep up by publishing in various places, I left Noise some time ago and I already told what the reasons were here. So I decided to focus on Hive and Read.cash mainly. Because I have a Publish0x account, sometimes I publish something, more in relation to promotions and I re-share a post, especially of nature but in a much less systematic way, just because it was the first place in the world of crypto blogs that I discovered, plus something emotional, in addition the rules are more relaxed in a matter of publication.
But let's get to the important thing!
The person I'm talking about told me that he had seen my same post here on Read.cash and that I should be careful because they are seeing other platforms as competitors and there have been cases of authors on Hive who have been banned for posting on other platforms as well. Some people may do it, but in some cases it can harm the user himself, not only in terms of rewards but also his own reputation on that network.
He advises me to focus on Hive with my own content to be able to grow in an ecosystem like Hive that offers so many possibilities, where the content is my own because I have my own keys, therefore it is a network that provides great reliability.
It is true that if it is your own content we could do what we want, but it may be that on the second platform they see it as plagiarism. As I say, it is an open debate, and some time ago I read a post about it here.
Normally I post everything on Hive and re-upload it here, like some other users do, but almost like it's an extra backup, because a few years ago I was writing for an online magazine that one day suddenly closed and all my online content was gone, disappeared. Now I keep everything better but in any case my intention was just that, another copy. Well, in addition, it's not easy to create double different content almost every day for two or three different networks!
What I am going to do? I'm still reflecting on it, maybe you can also give me your opinion or point of view, or what has been your experience. At the moment I value the words and the intention of this virtual friend who simply wants me to grow on a platform that he knows well, so his knowledge is important when making any decision, so I have to take that information into account...
I sincerely want to continue growing on Hive because I really get very good feedback and good rewards in some articles that I publish, although not in others, but it is normal to a certain extent. And I have decided that I am going to focus on it because it seems to me the platform with the greatest potential for growth and the most security despite the volatility and uncertainty of this entire world. But I think that on Hive everything is more decentralized and each user, depending on their voting power, can be part of the system itself.
Also Read.cash, I must say, is more discretionary or more fragile, because many times, most of us depend on Rusty's visits to get something, even despite the good intentions of other friends and subscribers, to be honest we depend on his random criteria. And when it disappears one, two or three days (well for me already four days missed) we can even see that the even activity of the site decreases.
Looking here at my profile now, I can't say that it's been going so well, posting the best content I can almost every day, but not bad either, I see that in 10 months I have 79 subscribers, I only grew very fast on Noise, not here. And I still have two sponsors, I've lost two others (no worries! I don't just love that system either, and those two remaining sponsors if you want you can stop to sponsor me it's ok because I don't know how much present I'll be).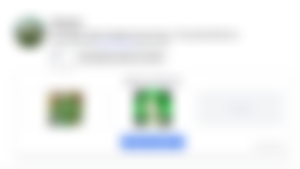 In any case, I also get good feedback here from a few nice friends (thanks!), I would like to continue to be around if this platform continues to work… but I don't know how I'm going to manage all that with being able to continue posting here on Read.cash because I don't want to suddenly stop now either. Although I announce that the travel articles especially I will only publish them there, and some others, so I will have to see if I have time and more different content to offer here. Ufff.
Perhaps I could use this account to publish everything in a more personal way, more like a daily blog and for cool challenges too, and leave those different contents with more photographs and material, or other themes for Hive. Oh, I don't really know, I'm still reflecting on all this, because I don't want to be penalized or banned for the simple fact of wanting to share my same content more. There are those users too who make some modifications so that it is no longer the identical text, but I wonder does that work?
I don't know, actually I don't know much about the fundamentals of what these networks are, I'm learning over time, but it's not always easy because there are many doubts. What do you think about all this?
Yesterday I received that advice, with the best intentions, and I appreciate it, but it leads me to make decisions and to reflect, and very possibly to change things, and to be less present here. That's how it happens, in life sometimes you have to evaluate the situation and take action, and in these moments of readjustment, especially mentally, I can't guarantee how much or how I'm going to publish in Read.cash right now, I'll see... But I wanted to share my current dilemma with all of you and make my own reflection out loud or rather published in public here only for Read.cash and for all my virtual friends who are still here.
With a photo of mine, on of those that I really like, from another inspiring morning near the sea I greet you all! (And those of you who are on Hive, see you there too).
The sun always rises again.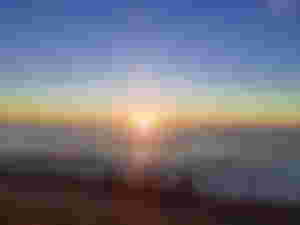 November 27, 2022
More articles here!
Me, my friends and some questions
Sound of storm and smell of rain
A bright moment on the rooftop
Just finding flowers around: Polygala Myrtifolia
I see fleeting clouds over the sea
This text is totally mine by ©Duvinca And the last photo too

The lead photo is from Unsplash.com and the screenshot is from my profile here

I have NOT published this article on Hive

I'M ALSO HERE: Ecency(Hive) / Publish0x / Odysee