Time to say goodbye, Noise.cash
Maybe some of you know this already... I have said goodbye to Noise.cash. Bye. I have finally decided to leave that social crypto network sadly with a heavy heart. Why? What happened?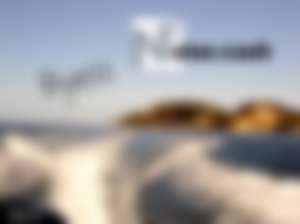 It all started one day when I decided to register, after several comments from some friends that I met at the time through Publish0x, they insisted on me, although at the time it did not attract my attention. But since I saw that they were doing well and they were earning BCH, I decided to try it, still without much enthusiasm.
I started with my same nickname, everything the same and not knowing much what to do and what to post. I was lost but little by little I put my first posts, something simple, without any idea really. I realized that after a few days I was on some kind of blacklist because I was blocked from tips. We already started our first days wrong.
But I was lucky that at the time of February and March 2021 there were many notices and updates in the site, I think the Noise team was doing tests. And it announced that other profiles could be rated as spam, fair, good or excellent (it was something like that). I must say that thanks to all those friends who described mine as excellent, I came out of the black hole and started receiving tips, and more tips. Everything began to improve, although sometimes there was a day that for some strange reason it was blocked again, like other users, but it passed right away... then I moved on.
And I saw a number on my profile, the number of subscribers that grew and grew like I never would have imagined. Every 100 new subscribers wrote a thank you message, and step by step and very quickly I have reached 2543 subscribers, it seems incredible to me! Thank you.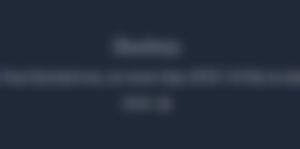 I was very grateful to the friends I met and to the new ones I made over time, with whom we shared much of our day to day life and many comments. I appreciate that, but I also thank Noise because, on the one hand, it awakened an old passion in me, that of writing, and on the other, it discovered a new passion in me, photography.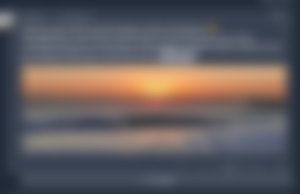 This is how I enjoyed preparing the posts more and more, in several languages, mainly English, but always with a translation in Spanish and often also in Italian. I liked to write, let myself be inspired by that image that I wanted to share, after having been inspired at the moment of taking the photograph. I was going around even enjoying the whole environment around me more than ever. Perhaps I learned to realize how beautiful we are nearby and to give it more value, not only the BCH value (the better value at that time) is important.
Then another new platform change appeared, the chambers, and we all made even more friends there, although it was confusing at first. Today, unfortunately, many of them have lost activity and a lot of interaction between their members, among those who still remain...
My account kept going up, I spent a lot of time there, during the summer of 2021 especially, the platform was full of happiness, activity and a lot of original content. Because my content was original, it was mine, something was plagiarized from me, there was a time of a lot of spam too. But we went ahead with the signature on the photos I have been uploading. Sometimes I have shared also some other information, about the crypto world, for example about new airdrops or other news with the source always!
Everything was going very well, I loved it. It was the best platform in the world and I was earning a lot. Some days I even made $5 or $6 worth of BCH, typically making $3 a day on average for a few months. Incredible. Who would have thought it at first?
From November, there was no noise, there was silence. There was no one giving notice of new changes or other updates. It seemed that the platform was now drifting. So it was. They changed the tips system a few times, they put the new wallet inside the platform, but some of us decided to keep the old address from before, we couldn't change it anymore but it stayed there and the tips kept coming. The freetips (some funds from Noise that we can share to vote others) came easily and I tried to distribute them as best as possible to everyone.
They kept coming until mid-January, after that I got nothing. No more freetips for me. I thought it was some temporary blockage, temporary, that they would return. In fact, many noisers told me the same thing, not to worry, that it had happened to them, that in the end they come back, to be patient.
And I was patient, I kept sharing my same content, almost in the same way, hoping that something would change. No way. I think that waiting about eight months, maintaining the illusion and motivation is a lot of patience.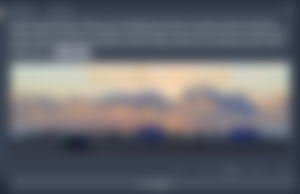 Yesterday an old friend appeared again, with whom I keep contact, a joy. But she told me in the comment that she was not allowed by the platform to give me tips, and I was not surprised. During the last few weeks, the silence has been greater, there are much fewer people, at least less than the many I knew, less interaction, fewer comments, fewer likes and fewer tips, of course. My last days were somewhat demotivating, nothing, I hardly received anything, what a difference .
And now I understood why, Noise.cash has also blocked me from receiving tips from its fund, not just giving them... only I could receive them if users send them directly to me from their wallet but I don't want this. Those are yours. At first, when they took me away the freetips, I decided to correspond to those who gave me tips, with more from my wallet, but I immediately saw that it would be unfeasible to maintain it every day, or I would end up losing money. And what's the point?
The thing is that I don't understand the reason for so much blocking, why when they said they wanted original content some users are punished. It has not only happened to me, but to many others, I remember my Italian friends "panteranera" or "Illy" on the day they had many subscribers and their photos were wonderful. A pity that they did not receive much from Noise.cash, which were almost always blocked, why?
In the end, yesterday was the straw that broke the camel's back. I've been thinking about quitting like other noisers for weeks now, I was getting tired, I had no motivation. It was no longer noise, it was silence. A frustrating and embarrassed silence. But also honestly it's very sad and I just posted that...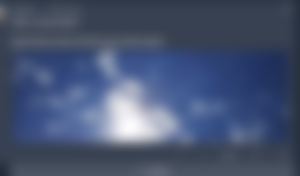 And I've done it, after one year and a half I've definitely said goodbye to Noise. I would have deleted the account but there is no option for that, but since Noise.cash is not interested in my original content, I have decided to delete it, yes, every post, every photo, it didn't take me as much as I thought but I needed some time... I have left a few, that perhaps with time one day that gives me that impulse I will also eliminate those ones. That is saying goodbye.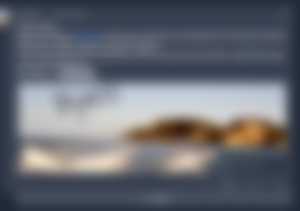 Nothing happens. Nothing is forever, everything changes and just as this opportunity appeared, others will appear. At the moment I'm happy, Hive is here, I'm on Hive or Ecency as you prefer, and I'll focus on this one more reliable social crypto system, plus we have to continue living in the real world too, there are priorities, right?
There is also Read.cash at the moment, there have been a few days of downtime, but it seems that it continues to work, I don't know for how long, I don't have the same confidence as with Hive, to be honest. And I'm keeping more less Publish0x almost for emotional reasons, because it was the first place (along with Odysee) where I started to get to know this crypto world online and learn a lot… I remember that about "earning by reading texts or watching videos". That's where it all started.
Now I will continue… I will continue to be in this new virtual crypto social world, because I like it. I like writing, I like photography, and I want to continue to be inspired by the world and inspire, if I can, others, through a few words and an image, with no more pretensions than maybe winning some crypto if I can. Could we live on this? I don't know, there will be those who do… it would be a dream.
We have to keep dreaming, and connecting through the places, people, projects or sites where we find ourselves and that make us happy.
Don't lose my track. Here it is and continues... Duvinca.
---
It's funny, I have written this yesterday on Hive, and previously the farewell post on Noise.cash. Today I have checked last comments in my post on Noise, and a friend, @C1udadan0x told me about D.Buzz (it's the microblogging site of Hive, with same profile and credentials than on Hive).
So I have realized fast that when a door gets closed, another door will be opened!
September 7, 2022
More articles here!
Are people talking about "House of the Dragon"?
Smoke and fire. Our forests are being burned!
Flowers on the beach, a nice walk
A festive walk in a summer night
A wonderful walk beyond the sea
A walk through the City hall Square
New starts, many changes, first sensations
A precious moment of sun and sea
The text is totally mine, by ©Duvinca
The photo are mine, the first photo a bit edited with Canva.com.
And all the screenshots are from my own profile on Noise.cash

This article has been also posted on Hive (Ecency).

I'M ALSO HERE: Noise.cash /  Ecency(Hive) / Publish0x / Odysee