It's December! And who is this?
Hello readers! What a weird title! A bit, yes, but with two fundamental ideas for today. On the one hand it is a fact, we are already in December, the brilliant month par excellence, brilliant in the darkest days of the year, because we illuminate everything around us, and not only with light bulbs and decorations but also with our now more than never excited spirit.
It smells like Christmas, it's getting closer, all the stores are ready, packed with little things to decorate our homes and the supermarkets are overflowing with Christmas sweets. I must say that I never anticipated much but there was a new variety of turrón (it is the classic sweet these days) with a strange flavor that has been recommended to me, thus, we have already begun to sweeten the palate, and while I will continue running close to the sea… (today really a cloudy and grey day).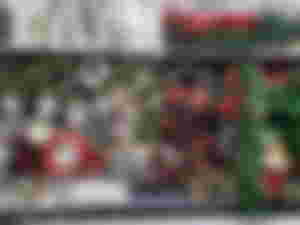 We start the month well, with surprises and some new plan, and hope that something else will come, I'll tell you more... while we turn the page of the calendar I think that these next holidays of this year are going to be special and different (the first ones after the move, with a new precious little nephew and more things that I hope to arrive). It's the month of illusion.
For those interested, today December 1st it's the Power Up Day on Hive I have already done my Power Up, I tell it there, hoping to grow more on that platform, with more power. So today empowering illusion!
And here on Read.cash what have happened? I have also done the math, and before thinking about December let's look at how November has been, let's see:
Clearly it is less than the previous month, when I published 26 articles and earned $32.47 but it is true that I have published two less articles, well this month has one day less and a few days ago. And as someone gave me an advice here in my article "I got a friendly advice", about not publishing the same thing on different platforms, I have stopped doing it and I have to refocus my habits and texts on Read.cash so maybe it's possible I'll post something less.
Well this month for sure because there are many celebrations and movement and it is possible that I cannot be so present, but sometimes you have to detach yourself from the screen and thus look with perspective. And come back with more ideas and experiences to share. We will see…
What has caught my attention lately is that a couple of days ago there was an error on this platform, a tipping error, and a red sign at the top warned us of the lack of connectivity of our wallets. Finally it was solved and the next day we were able to vote and give tips again to others without problems. But where is Rusty? At least in my case, it disappeared again, I have seen it once but less and less frequently and with fewer rewards. But at the same time I noticed in the profiles of other users when I went to vote for them that they had votes from someone else, in the image a capital A and the name Anonymous user(s).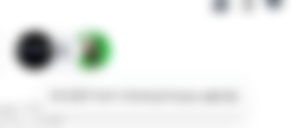 Who is this? Does anyone know something? Because I have never seen this "user" before and he is not a normal user since you cannot click to go to his profile, the name appears like this "Anonymous user (s)" also with the plural. Is this a novelty that appeared after that technical problem? Since it gives rewards to other users, not me for now, I'm thinking... is there a new anonymous friend of Rusty The Random Rewarder? It would be very interesting.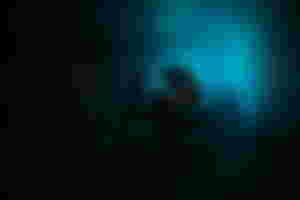 Just to finish, after reviewing last month, the illusions of this new month, and some strange doubts I end here, hoping that you liked it and wishing that you all have a very happy month of December, those of you who have vacations and can, enjoy a lot! (In addition to everything here, we also have more holidays, next week the 6th and 8th are holidays, so the month goes from party to party), a lot to celebrate.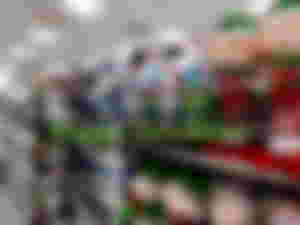 December 1, 2022
More articles here!
Another prompt: More curious and random questions to answer!
Me, my friends and some questions
Sound of storm and smell of rain
A bright moment on the rooftop
Just finding flowers around: Polygala Myrtifolia
I see fleeting clouds over the sea
This text is totally mine by ©Duvinca 

And the photos too, only one it is from Unsplash.com 

I'M ALSO HERE: Ecency(Hive) / Publish0x / Odysee / Twitter