Take a nap and then write
The truth is that today I didn't know whether to write here or not... and if I decided to do it, about what? Because I don't have any ideas or plans, I still don't know how to organize myself with the content, and create unique original content, or should I republish or reedit another one?
I still have doubts, and also with some demotivation because the activity here nowadays is less or it is weird, in my opinion. I also have to do other things now, yes, there is some possibility of achieving something that I have wanted for a long time, can it come now? Who knows, I don't want to talk anymore or anticipate news.
But the fact is that I feel disoriented, when normally I am clear about when I am going to write and what I am going to write about, right now it does not happen to me. And here I am, writing without thinking.
Although now I realize, and I stop to think and reflect, ufff I can't. Because in addition to all that I feel tired, I feel a deep drowsiness, and a weight on my eyelids. How can it be that I'm sleepy again? I think I slept well, I usually do, in my new reality of these last few months outside the big city I have realized that I sleep better, among other things because there are no annoying and continuous noises that wake us up suddenly or many voices and crowds that won't let you rest. It doesn't happen here, and for that I'm grateful.
But what do I do now? So on the go I decide to stop for a moment, although I still want to do things on this day, but for once I'm going to stop. And I close my eyes, and without realizing it, I've fallen asleep. A little nap. Something so typical around here, there are people from other countries who believe that the Spanish always take a nap after eating, some believe that even for one or two hours, as if we didn't have other things to do, but it is true that the word "siesta" (nap) as well as "fiesta" (party) are Spanish. Sleep and party, the good life.
Well, I've never liked taking a nap, I know people who do take a nap on days when they can (usually weekends and holidays, or on some particular occasion, not every day, eh) but it gave me a strange feeling when waking up, like being in another world, out of place, not knowing what day it was, or what year, and thinking that I had spent the whole afternoon doing nothing.
Those thoughts and feelings of guilt do not help, today I have left them aside, in addition to my ideas about not sleeping in the afternoon. And yes, I fell asleep, I gave myself that moment, I wanted to reset my day for a moment, forget about everything I had to do, although not completely, and let myself go to the deep worlds of Morpheus zzz zzz...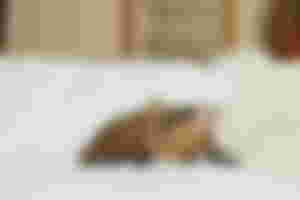 But again that overwhelming feeling, "I have to do things" and I also want to write, can I write this? It seems meaningless, like those dreams that sometimes we don't quite understand and that are forgotten in no time. Everything has vanished, including some minutes of the day, and suddenly the streetlights begin to light up in the street, and the feeling that time is flying by becomes more intense. I think "come on, write, write".
Here I am writing, quickly, without thinking, without meaning, words that come out of my head that has just woken up, I come back to reality suddenly, to a blank sheet that is unconsciously and frantically full of words.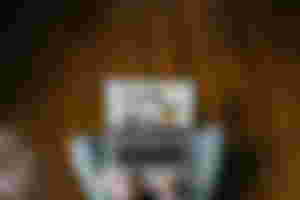 That's it, done. Sometimes the body commands, it asks us to, take a moment, a break or a nap. Then you relax, and you let out all that you had on your mind. You can continue doing things after, there is still time, there is still part of the day.
Happy Friday! December 2, 2022
More articles here!
It's December! And who is this?
Me, my friends and some questions
Sound of storm and smell of rain
A bright moment on the rooftop
Just finding flowers around: Polygala Myrtifolia
I see fleeting clouds over the sea
This text is totally mine and original by ©Duvinca 

The photo is from Unsplash.com

I'M ALSO HERE: Ecency(Hive) / Publish0x / Odysee