Online Wallets Installed On My Phone
Blog #161
February 17, 2022
Hello, my beautiful and handsome friends here! How was your day? Mine was a little bit tiring because we went to school three times just to get the modules of the kids but still I haven't gotten Adam's module. Just the module of his siblings. And what makes it more tiring is the painful heat of the sun that we feel while walking because, in the afternoon, that's the time that the teacher of my twins went to school so I have no choice but to walk under the heat of the sun. Though we have umbrellas, we can still the heat of the sun.
Enough for these nonsense talks, let's proceed to the main agenda for today's blog.
---
Online Wallets Installed on my phone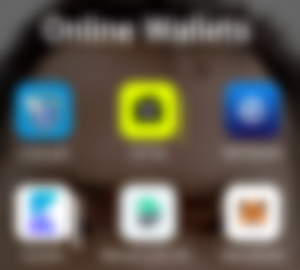 Right as of this moment, I have six online wallets on my phone. Two of those have just been installed recently. Those are the CCTip and Coinkit.
CCTip
I installed this wallet last February 15 after I read an article about it. But to be honest, I had already known about it since some have used this one in telegram but I just ignored it because I don't know how to use it.
After familiarizing the steps on how to set up this wallet and how I will earn, I immediately downloaded it and do the steps.
Then, later on, I went to my Twitter to join or participate in some airdrops so my wallet will be filled with some tokens.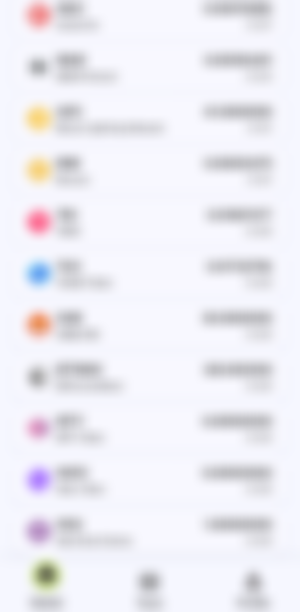 This is my wallet as of this moment. Participating in some airdrops, I earned a few amounts of these tokens and cryptos.
If you are curious how I earned it, I'll make an article about the steps on how it should be done.
CoinKit
This wallet has just been installed yesterday because other airdrops are using this wallet. Unlike the CCTip wallet, this wallet hasn't had a list of those tokens and cryptos.
This is what the wallet looks like. You will only see Telegram, Twitter, and CoinKit. I bind my Twitter into this wallet so whatever token or crypto I received in joining the airdrops, will be received in the Twitter part while if I earned in telegram, it will be received in the Telegram wallet too.
I just have a few amounts on this wallet since I just started yesterday. If I wanted to earn more then I should be consistent in participating in some airdrops.
XEPWallet
I know some of you who have followed my previous article, know what this wallet is all about. It is what I used in withdrawing the XEP that I received in the telegram group "https://t.me/UltimateTipbot" where there are generous rain tippers that will share BCH, BTC, LTC, DOGE, XEP, and RPD.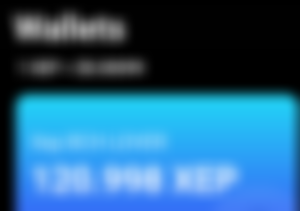 Since I am not as active as before, my XEPWallet had just 120 XEP. The last time that I withdraw my XEP was 20 days ago.
Hoping that at the end of this month, I can earn some so I can withdraw my earned XEP from that group.
MetaMask
I know some of the users here have this wallet. This wallet is what I used In storing my SmartBCH tokens and NFTs. This is also where my withdrawal from Pixie is received. I have downloaded this wallet last September 2021.
Bitcoin.com Wallet
This wallet is where my noise.cash and read.cash earnings go. I also have downloaded this one last year when noise.cash has updated about the wallet where we need to import the backups of our wallet by inputting the 12 secret recovery phrases. During that time many users have experienced that their wallet address just change suddenly and their funds are lost too, so to prevent it from happening again, noise.cash updated it to secure everyone's earnings.
Coins.ph
This is the longest wallet I have used. Before when I started in noise.cash, this is where I receive my earnings but this time I only used this when I need to withdraw for our expenses.
I didn't store my earnings here today because I might be tempted to use it to buy for our load. Since I have this goal to reach 1 BCH in my wallet so I must restrict myself from doing it or else I would not reach that desired goal.
Those are the wallets installed on my phone and I am planning to install again my trust wallet because it is also needed in other airdrops in Twitter or Telegram.
That's all I can share for now. Thank you for reading!
To my old and new sponsors, thank you so much for the support you have shown to me. I really am happy to see you in my sponsor's block.
To my active likers, commenters, and viewers, and to the ones who just pay a visit today, thank you so much for the love and support you give.

This is me, 🧕BCH_LOVER 🧕once again. Thank you for your time today.
God bless and Keep safe you all!
Before leaving, please hit the 👍button. Thank you so much!
You can also reach out here.
Enjoyed this article?
Earn Bitcoin Cash by sharing it!
Explain
...and you will also help the author collect more tips.