4 weeks of happiness and cuteness
Last month I have written about the motherhood journey of our cutie pie Lucy. If you want to read about it these are the links;
Last Tuesday though, her puppies celebrated their first month. I still can't believe they have gone this far, and to be honest it is one of the cutest thing ever. It was my first to witness it all. From the moment Lucy gave birth to these puppies, the feeling was very new to me and I ain't complaining or what, it is just that as a dog lover, it was nice to experience this kind of feeling. Let me share to you the progress these puppies had for the first month.
Disclaimer: What I am going to share in this article is purely based with my own experience and observation.
On the first week both of their eyes were closed. So you can't tell if these puppies were awake or not. But I am truly amaze by the mother instinct of dogs. They totally knew what to do with their newborn puppies even though no one is telling them what to do. It was my first time to learn that mama dog licked their puppies tummy in order for them to urine and poop and at the same time the mama dog ate and drink it, sounds gross right? But if they won't do that the puppies stomach will be bloated and according to what I have read it will cause something not good that is why I am so much thankful Lucy was doing the right thing. In return, I took care of her by giving her food every now and then.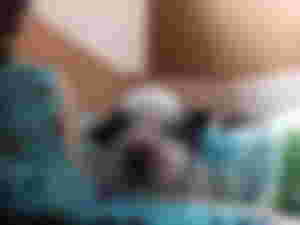 By the second week, these cutie pie started opening their eyes. Though they can't see anything yet but it so nice to see it. They could not hear anything though since their ears were still closed. On this week too, they started to crawl and don't want to stay in the makeshift bed I made for them. They keep on crying when they are at the bed but when they were at the floor they like it. So what I did was let them sleep on the floor and their whining stopped. One more thing they have grown bigger now, I just don't know the exact weight since I don't have a weighing scale for newborn puppies. I just base their sizes base on the last pictures I have taken them.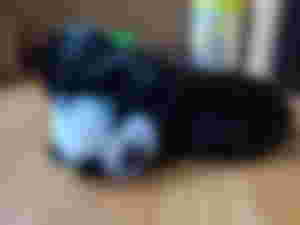 These puppies started to become hyper in the sense of wanting a bigger size than their own bed. I finally discarded their makeshift bed so they're sleeping on the floor. I also bought a dog fence for them because I am worried that they might go out the room and next to our room is the stairs going down. I always leave the door open because mama Lucy wants to go downstairs sometime to make kulit with the our other dogs. As you know Lucy is still a puppy that is why she is still even though she has puppies of her own.
On this week their vision were getting clear. The reason for my conclusion is that whenever these puppies see their mama both of them will go directly to her and breastfeed. For the past weeks you can't tell whether they are awake or not because their eyes were closed but now you can finally tell once they are awake since their eyes were big. They are trying to stand on their own too, and I am actually waiting for them to walk but it didn't happened this week.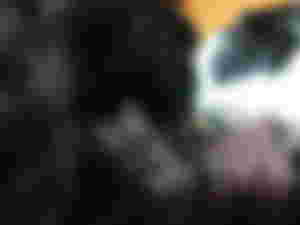 Finally this week both of the puppies were trying to stand but failed many times. They end up crawling instead. They can stand for a second but then fall after. But what I like about this week is that they can interact now. They wanted to be pet and their hearing improved. They reacted whenever you called their name. And oh, hearing them bark for the first time is so cute. I really wanted to cuddle them most of the time but I am afraid I might hurt them so I guess I will wait for them to grow a little bit for more cuddle moments.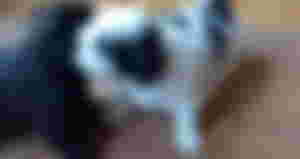 On their first month, both of them can stand and walk on their own Hurray! You see, raising newborn puppies is like raising a kid. I am in awe everytime I see them reach a milestone, just like what I have felt when I am taking take of my newborn babies. Just that puppies are way more advance since they can walk after a month, while a kid can walk on their own on their first year. You see, dogs and humans might be different species but there were things that they have in common. Both of them needs extra care and love as they grow older.
This is all for today. Thanks for coming and dropping by. I hope everyone is safe and healthy. Enjoy your day everyone.
My previous posts:
Lead image used source.