More than a week ago, I commented on @Pichi28 's Chill Drinkin' a SunRise on a Sundown about how I miss drinking. The colors of the drinks posted on her article reminded me of the random drinks my friends would try to concoct whenever we had drinking "sessions". Then, as if by design, I began seeing articles about experiences (good and bad) that authors here in read.cash have had when they were under the influence. I first saw @bmjc98 's Good Girl Gone Bad: My Drunken Days Compilation , which redirected me to @Eybyoung 's I Got Tipsy But Never Drunk ,to @Yen 's The Drunk Lady I Had Become , and to @OfficialGamboaLikeUs , who started this challenge, and her article When I Was Drunk (Re-edit: Additional Story). And because these stories were shared by women, I thought I'd unabashedly share my alcohol laden (and yes, drunken) experiences too.
Of all the times I've gone out drinking before, luckily, the only bad experiences I've had were the ones with me ending up vomiting a lot, a couple of times where I fell asleep during the commute home and missed my stop, and the one time where I tripped on a sidewalk after getting off a jeep. I remember staring at the pavement for a few seconds before pushing my body up and thinking that people who saw what happened might think I was weird for not immediately standing up. I woke up the next day with big bloody scratches on my knee on top of a big bulging bruise.
I've never been black out drunk before. But if I ever decide on going all out drinking, I would only do that in the presence of friends who are in this group we created and called PWES, an acronym for Pamorningan WeekEnd Sessionistas. I know, it sounds corny, but we all thought the name was hilarious when we coined it. We fondly call the group "Pamorningan", but, due to our current age and adulting status, our drinking sessions have not lasted until morning for quite a long time now. Also...pandemic. Anyway, I trust these people so much I've relied on them numerous times to help me get home safely.
The group was formed on my then boyfriend's (now husband) 21st birthday. We invited a bunch of our High School friends, even the ones we weren't very close with before, to celebrate. There was an abundance of food and drinks because then-bf's mom just started a catering business and some classmates from her TESDA food and beverages course were practicing their bar tending skills on a bar that they set up at the party. We had so much fun trying out different drinks while reminiscing stories and experiences we had in Grade School and High School until the early hours of morning.
We enjoyed each other's company so much we started having drinking sessions almost every weekend. Hence, the name of the group lol. School, work, family, and life in general was very stressful for me during that time I would always look forward to the weekend so I could drink with my guys. Most of the time, we'd go to the house of any one from the group who's willing to subject his/her family to our drunken laughs and banter. We were never aggressive or violent when we're drunk that's why our families would just let us be with just the occasional shushing when the noise gets too much.
Since a few of us in our friend group were on their way to being chef boys, we never had problems with food. We would sometimes go grocery shopping before a drinking session just so we could get supplies for a pulutan recipe we saw on the internet, such as the "cheesy bacon potato bomb". Sometimes, we'll just make an upgraded version of Lucky Me's pancit canton or of any left over that's available. We would also go crazy on the cocktails. Vodka mixed with rum, juice, soda, and Gatorade. Thinking about the ingredients already makes me want to vomit. And that for sure happens when you've had too much of this concoction.
If any of us felt a little rich on a weekend, usually during payday, we would go drinking at a bar. We usually go to Cubao X and find a spot at Fred's. It's a very chill spot that has the cheapest beer in the area with a good music playlist. We would sometimes see artsy celebrities there drinking. We saw Pepe Smith there once. I almost waited for him outside the CR to ask for picture, but I wanted to remain cool so we didn't approach him. We also sometimes go to Eastwood, but not a lot because food and drinks there are too expensive. Gusto namin makarami parati haha
Eventually we got tired of drinking every weekend. So our drinking sessions started slowly dwindling down to only special occasions like fiestas and birthdays. Sometimes we'd still feel the thirst for alcohol even if there were no special occasions, so we would just create a reason to celebrate.
One of us leaves a job, we schedule a drinking session.
One of us gets a job, we drink and celebrate.
One of us starts his tattoo artist career, a bunch of us gets tattooed by him on the same day. And afterwards....drinks!
Our favorite band/s gets included in the Pulp Summer Slam lineup, we drink during the concert.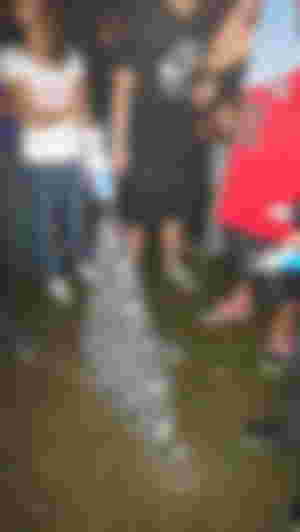 And of course, there's the yearly Christmas/New Year's Party with more food and drinks. Plus a free black and white tattoo with the design of our choice from our tattoo artist friend. Amazing right??? Sometimes, we would also rent a videoke. We would surprisingly sound really good when we get drunk.
Our taste in alcohol also changed over time. We never went back to mixing cocktails. Beer became our go-to alcohol but we would still sometimes explore. There was one time when we drank Chardonnay and Red wine after having pancit. We felt very sophisticated albeit the food choice. The alcoholic effects were still the same because I suddenly found myself getting my hula hoop out and helping my friends pretend to hula hoop while recording on musical.ly (which everyone now knows as Tiktok).
I would also never forget the day we first tried absinthe. We didn't do a fancy mix with it, but maybe we should have. Each one of us took one shot glass full and it was VERY PAINFUL. Every breath after taking the shot felt like fire burning in your nose and throat.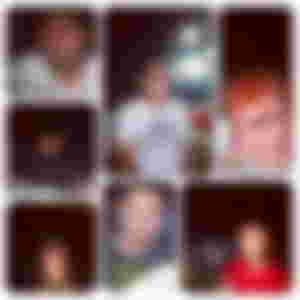 And then, there's lambanog. Not the fancy flavored ones you can buy in supermarkets. Ours we got from one of our friend's neighbor that sells lambanog by the liter. You can bring your own plastic container if you want to. They're eco-friendly like that, I guess. One minute, you're enjoying the siomai you bought for pulutan. Next thing you know, that siomai is already on the floor along with the rice you ate it with. 10/10 will not recommend.
As years went on, our sessions would become fewer and fewer, and would end earlier and earlier. Most of the time, not everyone in the group would even be around. That's why I was very happy when everyone showed up on then-bf's birthday celebration. I didn't suspect anything until I got out of the CR and noticed that then-bf's family was outside with our friends and a Silent Sanctuary song was being played in the background. It turns out that the reason that Pamorningan was complete that night was because then-bf was proposing! I was shocked but of course I said yes haha. What I thought was just a drinking session turned out to be the most memorable drinking session that we've had.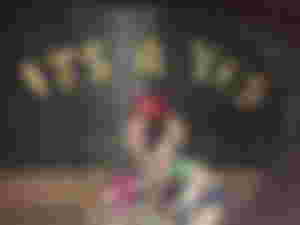 After the wedding (our Pamorningan peeps were of course part of the entourage), we still tried to schedule drinking sessions with the group. One night, we had a very tita night because I insisted that we all do a 10-step Korean skin care routine. From oil cleansing to sheet masks, we did it all, while drinking. The guys were surprisingly thankful because of how smooth and supple their face felt the next day.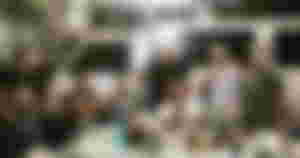 The last few sessions we had a year before the pandemic started I didn't get to drink because of my pregnancy. But, because we've now matured, we still had a great time. Also they were busy grilling our DIY samgyupsal so not a lot of drinking happened. We were also saying goodbye to a couple of dear friends going abroad to study. They both graduated this year! This would have been another good cause for celebration if only we're all in close proximity to each other.
Since I chose to breastfeed, I haven't had alcohol for number of years now. I don't go looking for it. I surely miss it. But what I miss most are the people who we were with when we were consuming it.
PWES turned 10 this year. Although most of us in the group have already had our Covid-19 vaccines, we're all trying to be responsible people so we're putting off scheduling drinking sessions. One of us (a friend whose father died because of the long term effects of Covid-19 on his respiratory system) even suggested that we include our parents in a drinking/celebratory session after the pandemic passes. He said that we've known each other for a long time and we've all been through a lot these couple of years, it's just fitting that we grow closer together by introducing our parents to each other. What a great idea. At least, something to look forward to in the future.
We sure picked the right people to be drinking buddies with.
─────────────⊱⁜⊰─────────────
This topic was fun to write about. It still took me a few hours but, still, smoother sailing than the previous ones. I'll try scouring the read community for more writing challenges so could post more content. Please check out the articles I linked in the article! They were all very interesting to read. Also, don't forget to browse through my sponsors' profiles. They're awesome!