I hope it's not too late to participate in @LucyStephanie 's Philippine History Month Challenge! In celebration of Philippine History Month, this challenge was made to feature things about the Philippines' past that we can be proud of. Being a fan of movies, music, and theater, I chose to talk about a few (and the only) Filipino musicals I have watched.
Filipinos are traditionally musical people. This is evident in a number of musical displays (such as singing and dancing), that are constantly performed by indigenous peoples in the past (and present), along with story telling, during cultural traditions and important events like baptisms, courtship, marriage, and even death.
From these traditional rituals to our current forms of theater heavily influenced by Western colonization, we can't deny that Philippine theater itself has its own rich history.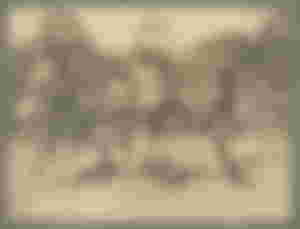 Filipinos have a lot of appreciation for the performing arts. And, because of the internet, a growing number of budding theater enthusiasts are now being made aware of musical shows. A lot of these musicals have playlists available on Spotify. Some have also been made into movies, like Les Miserable, West Side Story, and (weirdly) Cats. Also, who could forget Lin Manuel-Miranda's Hamilton.
In this article, I'd like to share that Filipinos are also capable of creating quality original musical theater shows. We just don't have a lot of access to them mainly because tickets are very expensive huhu. But if you get a chance to watch these three shows that I'm featuring, I assure you that you won't get disappointed.
Debuted by PETA (Philippine Educational Theater Association) in 2014, Rak of Aegis (a pun based on another musical show Rock of Ages) is a story about a young lady named Aileen, who dreams of being an online singing sensation whilst living in a town that is submerged under floodwater. The music used in this musical are all from the band Aegis with hit songs like Basang-basa Sa Ulan and Halik.
This was the first ever show we watched at PETA, and it only happened because of an impulse buy. I saw an ad that said discounted tickets are available and, because J (then-bf now husband) and I haven't seen a bonggang production before, jumped at the chance. Although, the discounted tickets were still quite expensive, we didn't regret going because we really enjoyed the show.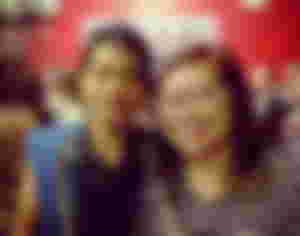 We were astonished at how well the cast sang the songs. Everyone who grew up listening to Aegis knows how hard it is to sing an Aegis song. Of course! They're good because they're all professionals. Aside from that, the cast has excellent comedic timing. They even had audience interactions during the show. Part of the performance was asking member of the audience to drink tubig baha from a plastic bottle. It looked like floodwater but I bet it tasted like iced tea lol.
The set was also amazing. I wonder how often they had to change the "floodwater". With that much water, how much do they have to pay for their bill?
Although Rak of Aegis was marketed primarily as a comedic musical, there are a number of scenes in this show that would force you to draw parallels with situations that impoverished Filipinos have been experiencing. Glorification of Filipino resilience? Check. Politicians taking advantage of a desperate situations to further advance their political career? Check. People wishing to go viral in the internet to get to the quickest route to fame? Check. This show was made not only to entertain, but also to help viewers empathize with people on the lower income bracket.
Rak of Aegis , definitely is very entertaining to watch. No wonder PETA keeps on bringing this show back making it the longest-running Filipino musical.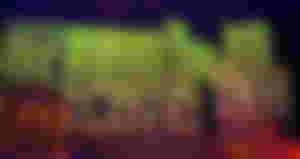 I'm not sure where I got the money to watch another PETA show, but yeah, J and I watched another one a few months after Rak of Aegis. This time the show has a bittersweet plot with all original music.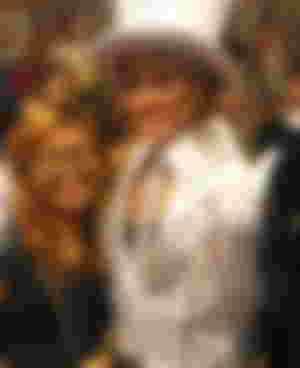 Care Divas is a story about five gay OFWs (Overseas Filipino Workers) working as caregivers in Israel in the morning and performing as glamorous drag queens by night. Most parts of the show were very fun to watch because of the humorous dialogues. But as the stories behind each character were revealed, we couldn't help but feel a mix of sadness and pity. The scene before the end of the first act was particularly very emotional I almost cried.
PETA has always made sure that their shows cover socio-economic issues and this show is no different. It's genius how they managed to stitch together LGBTQ+ issues with OFW issues in the story. Highly-recommended!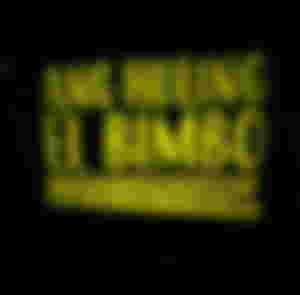 Did I mention that tickets for theater shows are expensive? Especially for this one since it was being shown at a very fancy place. But I enjoyed watching it with my best friends so what the heck.
Ang Huling El Bimbo tells the story of four college students whose friendship was tested (or destroyed I might say) because of a tragedy. A jukebox musical like Rak of Aegis, Ang Huling El Bimbo features songs by the very popular 90's band Eraserheads.
If you know your Eraserheads discography, the titular song Ang Huling El Bimbo starts out beautifully with lyrics happily reminiscing about a certain person. The song eventually sings a darker tune when it's revealed that the person they're singing about has died tragically. The whole musical was patterned after this song but with more triggering topics like rape, depression, drug use, etc. Getting into it, we didn't realize the plot would go that deep and that heavy.
We appreciated how each Eraserheads song fit the scenarios they were put in very well. The firs act (this is where you'll find all the happiness in the story) became kind of a concert at times because the audience couldn't help but sing along. My best friends and I did too!
My friends and I had a great night. We played Eraserheads songs on the drive to the restaurant after the show and to the drive home because we were so hungover from the experience. If I were to rate this musical using Kuya Tonipet's words in his show PopTalk, I would definitely say POP NA POP!
The pandemic has certainly put a halt to theater productions because of restrictions placed for mass gatherings. However, thanks to technology, production houses found a way to deliver these musicals to our smaller screens. Ang Huling El Bimbo was made available on YouTube for FREE (but for a limited time) in the beginning of the pandemic. PETA streamed Care Divas in the latter part of 2020 as part of their digital festival, K.E.-POP: Kalinangan Ensemble-Performers Overcoming a Pandemic, along with other productions. And Rak of Aegis had their latest season streamed online just this August.
Have you watched any of these Filipino musicals? What do you think? Do you know of other Filipino musicals that we should watch? Please don't hesitate to share your experiences in the comments.

Lead image is from Unsplashed. Photos about featured plays were taken by yours truly (obviously because most are selfies). Source/s for other photos are linked to the picture/s themselves.
Articles that made use of Writing Prompts/Challenges:
Let's make noise at noise.cash!
Thank you, as always, to my sponsors and to anyone who has upvoted any of my articles! I appreciate you!