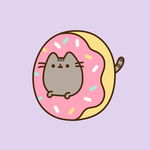 I was typing an article last night when a notification on the laptop suddenly pops up. Is says that the laptop has already low battery level and so I have to connect it to the charger.
And that made me realize that we humas are also like gadgets. We gets low energy level too and we have to recharge to regain it. It was already pretty late at that time and I was reminded that we can only take so much for a day.
As I was saying, we can only take so much for a day so let us know when to stop and to recharge. Like gadgets, we can't perform on our full potential if we are running out of energy. And if we keep on overworking ourselves while charging, like using a phone while charging, we will only cause more damage to ourselves.
For a gadget to last long and to perform to its full potential, we have to charge it regularly everytime that its battery level becomes low.
That's what we should do too. I know we all want to be productive but we have to take it easy. We thought we are being productive by working non stop but no, I mean yes, we are being productive but the negative type of productivity.
In relation to this topic, I have here a recommended article written by @shewrites.17 entitled: "Obsession with Productivity" wherein she tackes points about knowing productivity and unhealthy productivity.

She has also given an emphasis about quality vs. quantity and she also share indicators if our productiveness is being unhealthy as well as some tips on how we could avoid it.

It's a great read and will surely be worth of your time. You can check it out right after reading this one.
Rest if you need to and let's not compromise our health over productivity. There is a right way to be productive and that's what we should do.
We can do better if we are well rested and we can definitely perform to our best and full potential if we have all the energy for that.
Take note that we are humans and we don't have superpowers. We can do it all, all the things that we have to do but there has to be rest in between.
Do what you can do as long as you have the energy but once the notification that our battery level is low, start saving up your current works, recharge and rest.
Don't think of resting as a waste of time for that will also contribute to our level of productivity.
The more well rested we are, the more productive we can be. Aside from that, resting doesn't mean sleep all the time. It can be a break for us to breathe.
We can also do meaningful things while resting. Resting can also be a leisure time for us. And if we are happy, all the more that we can perform better on our task.
A tired body and an unhappy heart will not do us any good. It's nice that we are pushing ourselves to our potential but what it is to push if we don't have energy left?
Again and again, let me say this again. Come on, just take a rest!
---
Before I connect myselt to charger tonight, I just wanna say thanks to @foryoubtc09 for filling up the 3 spots of my sponsorship block. And to Ate @Jane for another sponsorship.
Also, to all my current sponsors, thank you all so much! Be sure to check the articles of these amazing users.
Thank you for reading this far. Have a good night and have a good day. :)
---
Telegram - @marygoaroundd
Also, you can join me in my noise.cash channel in giving a Daily Dose of Encouragement. Encourage and be encouraged!
---

Article No. 163
Date: 16 November 2021
By: immaryandmerry
Topic: Rest, Productivity