Squares Can't Understand the Pyramids
There are times in our life when we have to explain our side of things, even though some won't agree with us. We cannot deny that there are days that we want to be understood, and we want our views to be accepted. But not everyone can absorb where we stand.
I remember hearing the line "Squares can never understand the pyramids," which means that some people will not agree with you because they are not you. It is also like the saying, "you can never understand a person unless you wear their shoe." And I realized the deeper meaning behind these lines when I got into a situation where I had to share my point of view on motherhood or giving birth to a child. 
Disclaimer: 

The piece does not intend to offend or belittle someone. It was a personal experience written through a blog.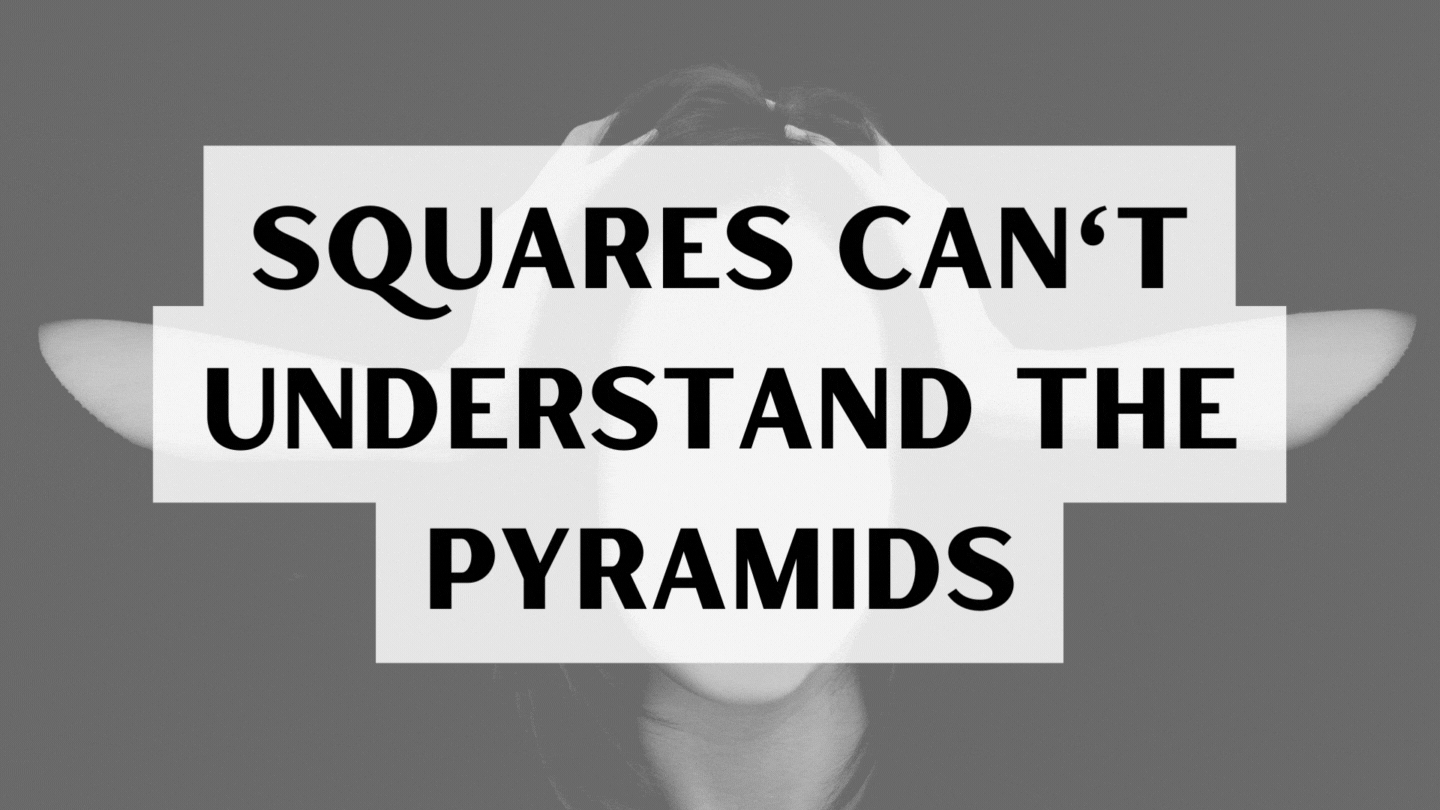 We had our drinking session at one of our friend's house. And we got to talk about motherhood or giving birth to a child, specifically. I have been open to my friends and family that having a child is the least of my priority. They tried t0 roast me on that matter, but I proved my points well.
First, how can I give birth to a child when I cannot buy necessities? How can I care for a child when I cannot even care for myself? The thoughts like these are always in my head. I saw it on my brother. He got his girlfriend pregnant at a young age, and they are my motivation. I have always told him I would not repeat the same mistake he did – as he was our oldest brother. I felt disappointed in him before because he had just started his job back then, and it was his chance to help our parents and our family.
However, I am happy for him because we saw his sweetest and cutest kiddos. Upon seeing his struggles to meet his responsibilities to his children, my other older brother and I promised that we would only have kids once we were already stable and ready for the obligation. It made us put having kids to the least of our priorities. The line "ang hirap ng buhay, tapos mandadamay ka pa ng batang walang kamuwang-muwang" from my brother hits differently.
Second, I prefer adoption. Maybe you will tell me that it might not be worth it. But being a mother isn't just about blood relations. It comes from the heart. When my friends said, "iba pa rin kapag dugo't laman mo," I felt disappointed. What difference does it make? Someone out there left their child, and some killed them. I firmly believe that it is not the blood relation that matters. I have relatives who have adopted kids, but they love them unconditionally. Again, what difference does it make? It was just a toxic mindset that people instilled in their heads. 
Lastly, I cannot set aside my parents. I saw daughters and sons setting aside their parents because they already have their own families. And correct me all you want, but I cannot do it to my Mama and Papa. Some of you will understand my point, but I know some will not. I want to take full responsibility for my parents, which is why if I will get married in the future, I need to choose a partner who can understand my love for them. Because I cannot and will never choose someone over them.
I cannot marry someone who will persuade me to set aside my parents because I will not. The only way to solve this is to get rich, so I can support my parents in everything once they are older. I remember someone telling me things would be different once I had my own family. And I burned it with, "If that is the case, I will do everything in my power to avoid having my own family." It is one way or another.
Coming from a family without a silver spoon made me have different life principles than others. Some women out there fantasize about wearing a white dress and taking care of their kids, but I do not. When you experience being at the bottom, it will make you have a firm stand on situations.
My friend added that it is better to have a child so someone will take care of you once you are older. And no, I do not see it that way. If that is the reason, there is another way. Get richer and save money to have someone professional take care of me once I am older. If you only look at your children like that, you will not be so sure they will take care of you. Maybe they won't. 
Your future kids cannot choose the life they want after their birth. You are choosing it for them. Your future kids cannot choose responsible parents. You will do it for them. You cannot blame me for having a long list of considerations. You cannot blame me for setting a high standard for being a parent nowadays.
It is not a trial and error decision where you can step back. If you cannot understand my points above, then it is true that squares can never understand the pyramids. Wear my shoe, and I'll let you have a glimpse of how I see life. 
---

Article # : <295>
Category  : <Personal Blogs>
Author    : <charmingcherry08>
Posting Date : <July 30 2022>
Sponsors of charmingcherry08