Gallery Raid!! - A Look Into Bhargavi's Gallery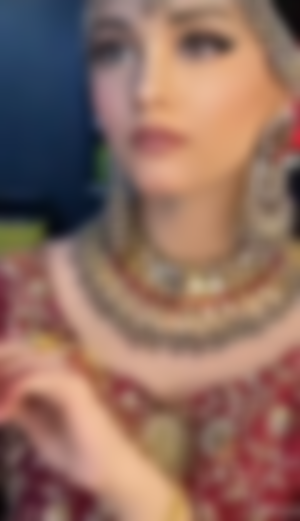 Hello hello hello lovelies, welcome to my narcissistic or self love or cringe or oh god why am I here kinda post which is everything about I and me..The joke should end when I look at myself in the mirror but extended to Read cash when this Prompt was started...
I promise you though, this was not intentional lol.. This was a cute prompt created by our lovely user here @meitanteikudo and mentioned to attach pics from gallery with some stories behind it based on the prompt questions he asked.. you can read and also participate in the same, his post is here
First of all, when I saw his post, I was instantly interested to participate in it.. because who does not want to look back and cringe at all the memories one has created for themselves unless or otherwise it is people like @Jane who usually have beautiful memories of traveling and selfies because dang, she's gorgeous... Now, users like that can participate in something like this and people be interested to see.. so I waited contemplating whether to write or not but then our favorite sucker here, ahem ahem user here @Lucifer01 has posted his and he tagged me and now I do not have choice not to say no to our favorite devil here.. I don't want to make hi mad and have my ass dragged down to heck.. so let's go... Below are the questions we need to answer..I shall list them first and then add details
In the words of @meitanteikudo ,
It's just simple, you just choose the photos on your phone gallery that you want us to see. And hopefully, you could tell us a little something, maybe a story behind the photos you chose.
You can pick the photos according to these categories:
Oldest photo on your phone

Latest photo on your gallery

A photo you have no idea what it is about

An embarrassing photo

The worst photo

A selfie/groufie

The best photo

A Photo of food you want to eat again

A place you have been that you want to visit again

A photo of someone you admire

Beach/Resort/Getaway Photo

Funniest Photo

The Most memorable photo
Let me see how many I can cover:
Oldest Photo on my Phone: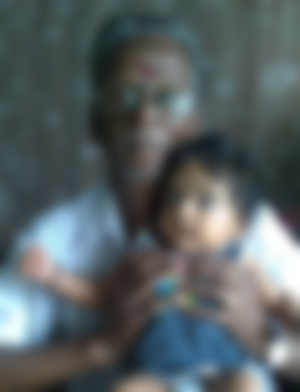 This was taken in 2012 when I started using google Cloud for the first time to back up pics....and my grand father, great grand father for my daughter was holding her when she was just 6 months year old.. Gosh, she is 9 now you guys, where did all the time go? damn... I love my grand father but unfortunately, he passed away a couple of years ago. My grad father was the sweetest and most softest man and helped my parents a great deal regarding our studies.. if it is not for my grand pa, none of you could ever know me I guess...
Latest photo on your gallery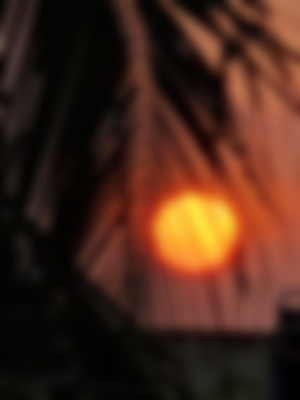 Took this pic literally yesterday because watching Sunsets is one of my favorite things and because our city started to get warm again, the Sun is appearing in bright orange again. I took this yesterday from my husband's phone and sent it to my whats app. That looks gorgeous isn't it?
A photo you have no idea what it is about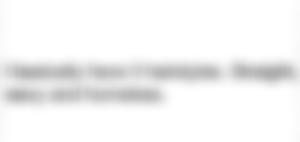 This was actually a meme I found in Fb and not sure how the heck this came into my mobile. I found this lying around my gallery just a few days ago because I do not save any kind of memes, not sure who cooked this up into my gallery lol
An embarrassing photo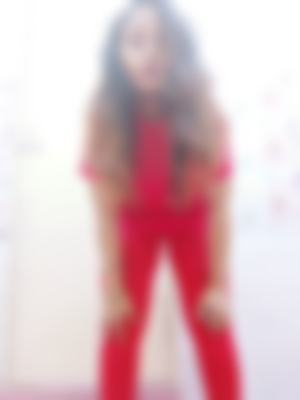 This was taken in my gym.. The photo isn't embarrassing as it is but the story behind it is surely is lol.. My trainer instructed me to do a routine and she went out to attend new joinees and I had to use the toilets, once I finished my business, I placed my mobile on the bench opposite to the toilet door and was clicking my selfie, my trainer walked in exactly the same moment as the phone clicked thus my face looks like "Oh damn...."
The Worst Photo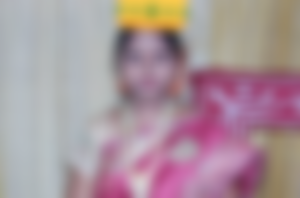 I consider this is one of the worst photos of me, that was taken on my wedding reception day. People might say it does not look that bad but I know for a fact that this girl posing in this pic does not know self love nor to say no people.. she said yes in her life's biggest decisions and suffering even today.. I wish somebody slapped some sense into the bitch that is marrying in this pic so that her life would have been better.. what you are looking at is a girl who did not accept herself, did not love herself, did not respect herself, did not realize her worth and thought she is validated as much as people validate her... damn, I could never be that girl again..I just hate to see this pic...
A Groupie or a Group Selfie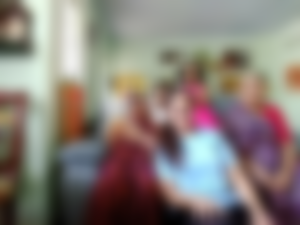 This got to be one of my favorite group pics as you see, it has 4 generations of people, My grandma, My mom, myself and my daughter and her cousin... Still can't believe I'm unable to visit my grand ma even if I want to because of covid.. I just hope she lives a healthier life.. she is already 80+ and still going strong while am just 36 and have pains all over my body lol...
The Best Photo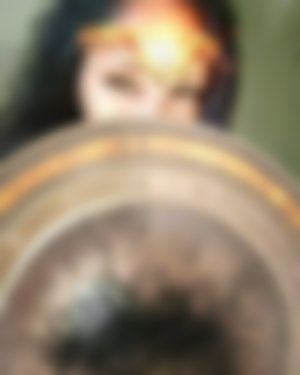 This was actually a snapchat filter.. I told you how insecure I was as a teen and this photo was taken during my 30s when I realized the only person that makes me happy is me.. I alone...Our happiness is in our hands.. and I learned this after surviving two suicidal attempts in life and now strongly believe that every woman on this planet is fighting depression in her life, and every single woman is a Wonder Woman... we have come a long way in the society, still a long way to go..and we will, because WE ARE OUR OWN SUPERHERO THAT WE DESERVED....
A Photo of food you want to eat again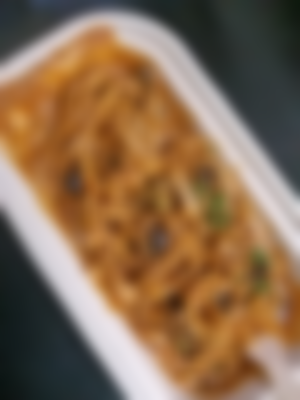 This was a food I was eating regularly before Covid situation and it is called Arabiatta Pasta... oh my sweet lord, this tasted heavenly.. with lot of olives and brocoli inside.. sadly due to covid, the shop got closed and I do not get to eat this again... this is the shop why I learned how to make pasta.. but no matter how well I make, never was successful in making this taste.. I wish I could eat this again..
A place you have been that you want to visit again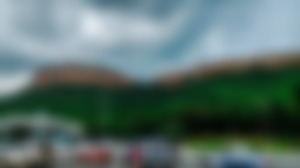 This is my native place called "Tirupati" where Asia's richest and the world's 2nd richest temple and extremely spiritual place located. I grew up near these mountains and this is where my soul belongs. This is where my spirituality grew and this is where I found my God.. No matter where I live on this planet, my heart will always hold its main position to this place.. I want to live here again.
A Beach/Get Away/Resort pic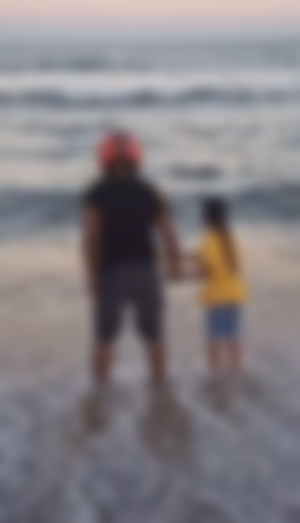 I'm a person who does not travel a lot.. so am just gonna include one of my favorite pics where we visited beach for the first time last year after us as a family surviving Covid... our City has Asia's biggest beach and it felt nice to feel healthy again after a month of trauma...
Funniest Photo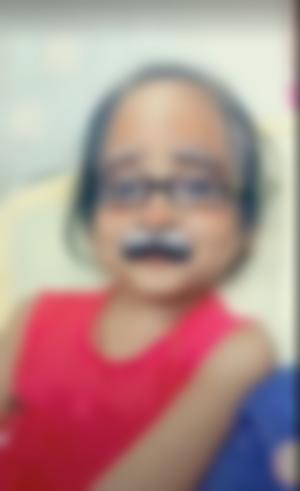 Lol, this was again a snap chat filter of an old man's face imprinted on my daughter lol.. This will always be one of her silliest pics ever
The Most memorable photo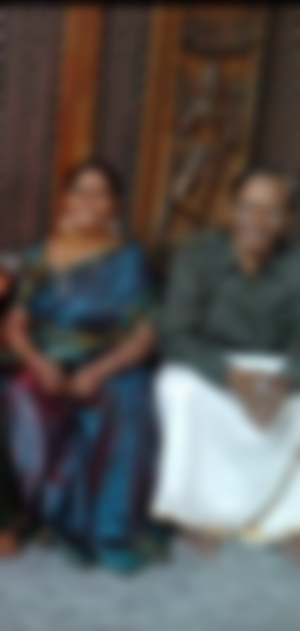 They are my Mom and dad.. My dad passed away in 2016, not one day passes by me without thinking about him. He taught me something that is so important and not seen in people these days, especially the current generation that is "Discipline" . The more people I meet, the more I realize how well he raised me.. I and my father have a lot of arguments but at the same time, I'm eternally thankful for him.. if my father wasn't there, I would probably be serving as a slave in a house far away from the internet and be just used as a baby making machine... Thank you Dad!!! Always....
That's all folks. hope you enjoyed this long a$$ post and lemme tag @Lucifan @Kristofferquincy @FashTioluwa @Kushyzee @Bilqees @Belozoriana @Daria to participate in this.. let's see all those beautiful posts...
Thank you sponsors.. thank you all users for making my life better
Yours Bloggingly