$80 giveaway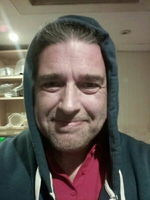 27th December 2021
Hello you awesome bunch, how are you getting on in the last week of the year.
Well here we go, and it is time to announce the winners in the $80 Christmas Challenge 2021 competition that I ran.
First of all, I just need some energy, so am eating from my favourite Christmas stocking of the year.
Yep, it is Cadbury's chocolate bars. Have you eaten ones in the picture before? My fave from the pic has to be the Crunchie bar, it is a timeless classic.
And dunk in the coffee, oh heaven indeed.
Okay so back to the contest.
As you know I announced two mystery prize winners of $5 already, and they @CoquiCoin for Mystery Prize 1 and @jasglaybam for Mystery prize two.
I am giving mystery prize number 3 to the pictures from @George_Dee who lit read.cash up in here A Christmas Story: Almost a perfect celebration.
The fourth mystery prize I will announce at the end of the post.
May I just say that I loved all your articles, some were funny, some were faction, some were Christmas stories from when you were younger, some were Christmas as you would want it to be.
I loved reading them all, so give yourselves a big pat on the back.
But, yep there is a but, well here it is, four of the entries were not eligible to win anything, because they did not complete the requirements.
Yes those four forget to include a picture of the word READ in their articles. Perhaps they didn't read the requirements or indeed even read the ChristmasChallenge2021 post. Oh well these things happen.
So I did say we would have 20 winners each getting three dollars each.
I shall be going round the winners accounts and depositing their winnings as a tip on the submitted article after I publish this. Well after I make another coffee of course.
So, I had a hard time choosing, and I had to get Swanta Ed to help and it is he who will send out the prizes.
Here we go, hang on to the swan wings and start checking your names ...
@Diana_
@JANE
This was incredibly hard to judge and not being chosen does not reflect on your article, in the end the 20 were chosen at random, as I believed that as long as the entry was valid then, you put the effort in, so into the pot you went.
Last but not least,
I loved so many of the food articles, but the one that got me was Frank making his ham bread and warm tasty read , so the fourth and final $5 mystery Prize goes to @Frankmart for his entry Living Christmas
I hope you have all had a great Christmas.
Please do spare a thought for our members both here in read and in noise and in general who were affected by Typhoon Odette. Still not having water and power is not a good thing. The strength and character of everyone involved is a sight to behold. My thoughts go out to everyone.
Thank you for reading this, and if you participated, then a big thank you. Also I want to give a great big shout out and say thank you to @Eylz2021 for donating $5 dollars to my prize fund, and enabling the fourth mystery prize. Show her some love as she is under the weather with flu.
Stay safe everyone, get writing and reading and have a Happy and Blessed New Year.
Copyright @TengoLoTodo   2021 and yes All Rights Reserved. All images, words, and ramblings are from the author unless otherwise stated.
100% original content from this mad Scotsman!