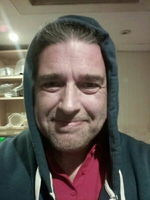 7th September 2021 2333
Hello awesome readers. How are you feeling today? Day seven of September and this is my fifth article this month. I had a couple of days off recently but this will still be 50% of my August total of articles published in Read.cash and we are only 25% of the way through September, so it is fair to say I am feeling pretty chuffed with myself. Now hang on, wait for a second, please.
Thank you for waiting, I just had to give myself a wee pat on my back!
Do you know something?
Well, let me tell you, that I had the most amazing and awesome dream last night. In fact, it was so awesome and so amazing, that I have this urge that I just have to share it with all of you awesome readers that are reading this, call it my gift to you.
That's what we do, right?
We share all the good things that happen to us. So please feel free to read on, and be prepared to read all about my awesome and amazing dream that I had last night.
Most people dream between 4 and 6 times each night.

Some people rarely remember dreaming.

They say 5 minutes after a dream people have forgotten 50% of it.

They also say that 10 minutes after a dream people have forgotten 90% of it.

Most dreams are totally forgotten by the time you wake up.

It is not known why dreams are so hard to remember.
I bet you don't remember 4 dreams every morning after you wake!
In fact, you probably only remember one.
Right are you excited yet?
It is bitin, right? (talking of bitin, I have a treat for you in tomorrow's article!)
Ok here we go .... I shall now relate to you my awesome dream of last night.
There did you read it all?
That was what I remember about my awesome dream last. A big nothing!
I call it awesome because it wasn't a nightmare, but how would I know, as I can't remember it!
I am one of those people that very very rarely remember a dream. I mean I know I have them, we all do, but I don't remember them.
So my dreams tend to be during the day. I can be doing something, and then before I know it, I have drifted off somewhere. It could be me at Ibrox scoring the winning goal against Celtic or it could be me in the jungle looking at elephants. I just never know what it will be about. The one thing I would say, is that with these kind of dreams, wide awake daydreams I call them, is that they are always good. I mean if I want to dream then I want it to be about something good.
I am reminded of this quote from Deepak Chopra:
"Daydream, imagine, and reflect. It's the source of infinite creativity."
There you go, we all want to be good writers, so why not daydream, imagine and be creative!
It is okay to be a day-dreamer just make sure it does not happen when you are driving a car or other vehicle!
I have written this wee article in response to writing prompt 16 which is on Dreams.
If you would like to participate, you can read the prompt article from Jonica here or just abide by the simple rules below:
This week's writing prompt is Dreams. If you would like to join in, the rules are simple.
Write anything on Dreams

Write 100% original content

Write at least 600 words to please Rusty

Join and submit your stories to PromptlyJonica

Tag @JonicaBradley and me @TengoLoTodo

Have fun!
There you go readers, thank you for having a wee read of this, that made me chuffed!
PS I have chosen not to include any images in this article today, I am curious if that has any effect with Mr You Know Who!
Copyright @TengoLoTodo  2021 and yes All Rights Reserved. All images, words, and ramblings are from the author unless otherwise stated.
100% original content from this mad Scotsman!