My Personal Monthly Journal Of Achievements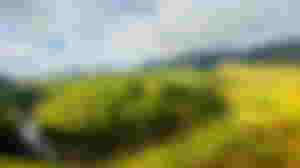 The end of every month has been a good opportunity to display a journal not to brag but to motivate. The month feels so full and exciting to see my personal monthly journal of achievements. Despite my absence for a day, I am very much thankful that I was able to make it of publishing 29 articles out of 30 days in a month and I got 29 over 30. This month has also been a trying times to my dear anonymous friends who have been spammed but personally, it is a great pleasure to help out even in the simplest way along with my simple thoughts of love, care, and support. My personal monthly journal of achievement is a proof of my humble existence in such wonderful community.
Writing and publishing articles every day may be so challenging and a difficult thing to do most especially when you do not have a whale of time to manage matters between the real world and the virtual world. But through time management, I am glad to say that I have pursued my goals to be active once more. And that I am greatly honored to be a part of this community with a very conducive atmosphere where I got to meet very nice and kind souls. Aside from it, I am delighted to see my personal monthly journal of achievements which include the following:
Earned $232.84 Bitcoin Cash for publishing 29 articles;

Gained 444 friends and 24 sponsors;

Obtained 72 likes and 168 views for one article published; and

Unlocked 10,000 views in 4 months.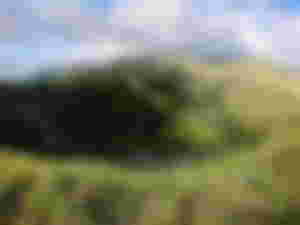 My heart leaps up and cries out for joy to see these humble achievements I truly did not expect I could attain. I had even mentioned in one of my articles, "I Left And came Back with 10,000 Views In 4 Months", that I had left the platform for more than three weeks before I decided to write again and pursue with my writing journey. Just like every beginners, I really find it hard to start when you are not aware of what you are going through but as you go along the way, you would truly meet a lot of motivation and inspiration to keep moving forward, not to mention that I had found it through the presence of my great friends who had uplifted my hope and confidence on the verge of quitting. And that I would be forever grateful to all my ever dearest 444 friends, 24 sponsors, viewers, commenters, likers, and upvoters whose displays appear below.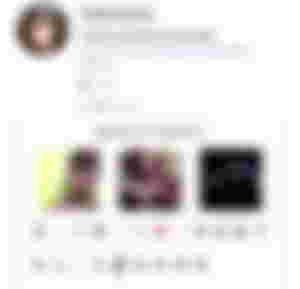 Perhaps the generosity of the platform through Rusty had really motivated thousands of lives giving more power and strength to pursue with a greater passion. Below is a summary of 29 articles published in the month of April with a total of $232.84 or two hundred thirty-two dollars and eighty-four cents.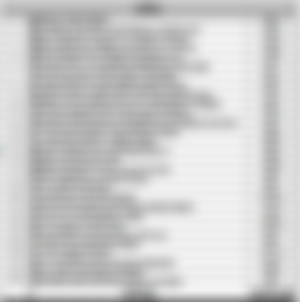 In addition, I admit that during my newbie days, I could hardly earn one dollar per day when my only goal yesterday was only to achieve 1 dollar per article. But as of the moment, I feel overjoyed that I am already earning more than my previous goal to achieve only one dollar per article. I feel so blessed that my earnings from time to time is increasing from below one dollar to more than 10 dollars and an average of 8 dollars per article such that $232.84/29= $8.03 or eight dollars. This is truly a great blessing for me as I only aspired for less but now, I am achieving more than I aspired from yesterday. I am not only wishing for myself but I also wish everyone successful in a writing journey and yes to more months in this wonderful and amazing community. And now, for the month of April, I am more than happy that I have achieved $232.84 Bitcoin Cash earnings.
The highest earning article of twelve dollars or $12 was all about "A Shark Ruins Your Life Forever!" pointing out about loan sharks which could totally damage lives if left unsolved and resolved. While the most viewed article was about "Happy High Five Months With Four Hundred Friends" with exactly 168 views, wherein I celebrated my five months of humble existence in the platform together with my four hundred great and amazing friends. And the most liked article was about "Alt Plus Three Is The Key" with 72 likes wherein I described a golden heart as an essential matter toward engagement and interaction.
"Consistency and persistency are the keys."
Life is not getting easier every single day but through a tough personal experiences, my self becomes stronger. I may have experienced a lot of difficulties in my writing journey but I greatly believe that consistency and persistency are the keys. Through keeping a patient, consistent, and persistent spirit, I was able to push myself to go on with my journey despite the ups and downs. Moreover, time would really come that each one would be tired and exhausted of hustling, yet remember that it is okay to rest and it is even very fine to be idle for a while as you and me are not bots that could work being alive, alert, and enthusiastic all day and all night. Resting is the best way to regain strength, energy, and power, but quitting is another story. I just kept pushing and believing on myself of never ever to quit with a passion to go forth freely along with a brave heart as I happily dwell with my dreams and goals. One day, at a most perfect moment, I just realized that little by little I have unlocked achievements and earnings I never expected I would.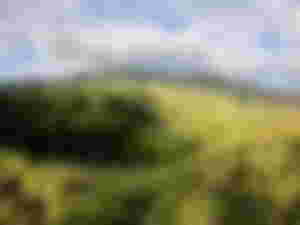 My personal experiences had enlightened my path. I may not be as successful as others, but I feel so humbled and honored to see my achievements and earnings that are slowly growing and increasing through time. I came in the platform with a little aspiration but in my 5 months of stay in a wonderful and amazing community.
All photos are mine and were taken by me.
Disclaimer: No part of this article is intended to advertise nor commercialize and it falls under the guidelines of fair use. All parts and contents are mine and are purely based on my personal learning experiences, thoughts, opinions, and reflections. This humble article is mainly intended for entertainment purposes only.
Copyright 2022 Talecharm. All Rights Reserved.