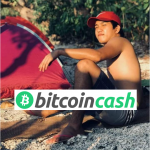 Being in the Bitcoin Cash community for roughly 6 months now is financially life changing for me. Within that 6 months, writing articles and learning from the articles of all the authors here gained me lots of knowledge and this supported me financially. Earning while learning was a great experience here, and one of the best of it was gaining friends to whom I can share my curiosities with.
On February 14, Sunday, is a special day for me. Not because it is the Valentine's Day, but because that day is my Birthday. Yup, I'm a Valentino.
With all the blessings I received from these 2 platforms - read.cash and noise.cash, I want to share even just a little amount. I can't still afford for big prizes as I am still a little earner in cryptocurrency but I know that will change in the near future.
I still have some amounts in my Bitcoin.com BCH wallet and I'm planning to give it away with just a simple task.
Even though I am not receiving good enough amount of tip from the bot rewarder lately, I still want to share this remaining balance I have in my wallet as a little prize pool for this little contest.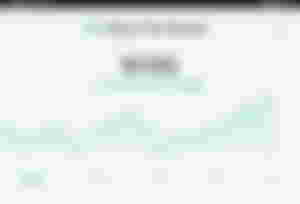 This is the amount I received from my last 2 articles, this might not be too much but I am still willing to give it away to show some BCH love 💚.
And another thing is, because Bitcoin Cash, in terms of price, is very undervalued, I want to share this opportunity to anyone who can have this to hold it until Bitcoin Cash reached the 3 or even 4 digit value. We don't really know when will that happen, but that thing is for sure.
Here's what you should do:
Because Valentine's Day is just a couple of days away, I want to read some articles that has something to do with love. Whether it is about your relationship, family, friends, pet, yourself, things, Bitcoin Cash or you can just simply give your opinion about love and Valentine's Day
The article you want to submit can be an old article of yours as long as it was published in your account, but I would highly appreciate it if it's newly published in your account.
After publishing your article or if you want to submit it, simply comment the link below in this article. And also, I would highly appreciate if you tagged some friends in the comment to participate.
This contest will still be active before February 14, 2021, 23:59 UTC time, meaning I will be accepting entries on and before Valentine's Day. And the winners will be announced in the day after it.
Before that, I just want to remind everyone that the purpose of this contest is;
To show some little gratitude and gratefulness for what I have received.
Interaction in the platform.
And make some Bitcoin Cash (BCH) moving.
I will be picking 3 articles, and each chosen article will receive $1.00 of BCH - you can either choose if you want me to tip it in your article or send it directly to your BCH wallet.
And for some little consolation, I will also pick 14 articles to tip some consolation prize as an appreciation for participating.
That's all you should do and I hope we all have a Happy Valentine's Day, and please greet a Happy Birthday 😁. Thank you!
And here are some articles that might be a help for your Bitcoin Cash journey:
Hold onto your BCH -
https://read.cash/@Ryryry143/1000-a-lesson-why-you-should-hold-your-bch-cd95460e
Reason why you need to join the #Club1BCH -
https://read.cash/@Ryryry143/why-you-should-need-to-take-part-in-club1bch-and-reach-the-1-bch-goal-6ae7b853
The first DeFi platform for Bitcoin Cash -
https://read.cash/@Ryryry143/the-first-defi-platform-for-bitcoin-cash-bch-is-live-c5f05a3c