So I've been eyeing dSMART price in Dex Screener because I invest a big amount in it. I hodl it for like 5 days? Or a week? Not really sure but I hodl it for days and in that time I missed a lot of opportunity to sell it with a profit. And Everytime that I will decide not to sell it, that's also the time that it will dump hard leaving me with full of regrets because if only I sell it, I can buy it back again in a dip price and if ever it pumps again I can earn more again. It even dumps until $0.37 but I only watch dump hard because I don't have any sBCH left in my wallet.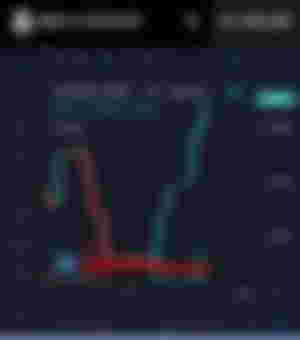 By the way, dSMART is the Governance Token of the new DEX - smartDEX. The sad reality is, I bough when it's in it's peak. Like $0.6? And it dip more that's why I decided to add more and I did a good decision in there. Coz even though it dumps that hard, bumawi naman the next day and pump hard too. It even reach new ATH at $0.73 but I decided not to sell it because I'm waiting for it to hit $1. But then it just dump again. And in my head, if only I sold mine when the price hit $0.73. Another regrets in life. I just hate my decision in life really, lol.
It happens to me a lot of time in that single token. I'm just over the top in it because the money I used in there was from my main wallet and I decided to take a risk. I almost had a heart attack in that single token because of how many times it dumps. But I still take the risk and decided to trust the token and the developer of that token because as I've read their throwing of messages in other in their TG channel, he can answer the questions naman of those people in right manner. Even tho a lot really doubt it.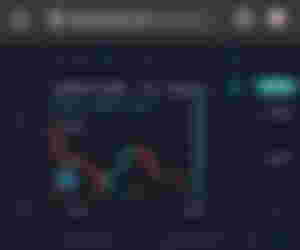 But I become too anxious when it dumps again and I promise to myself that if it dumps again, I will sell all of it no matter what. And I did, I did it yesterday exactly at 3:02 AM. I woke up in midnight and saw it's price surge up again and hit $0.68. In my mind, it's my chance and so I will grab it. I had a lot of what ifs but i had a log of what ifs too when I decided not to sell it the other day that's why in the end I sold it. All in, as in. Even the 16 dSMART that I gained in farming, I sold it and that gives me a total of 0.58 BCH. My capital is only 0.4 BCH so I still gained a decent amount in it.
I dis it without knowing that when morning comes, instead of a dump that I waited to buy it back again, it's actually a pump that will happen. And that leaves me with full of regrets and I am so fed up with what's happening. I mean, just when I decided to sell it all, that's where it will pump hard leaving me with nothing. Yes I'm farming to get some dSMART in their DEX but I can't really sell it all as they have this feature where 95% of the reward is locked and can only get a portion of it everyday, 0.05% everyday. Not sure it's 0.05 0r 0.55
And here, I'm watching it closely even though it pains me because I don't have a hodlings of it anymore. I got a paper hands and my trust issues for a new token just got the best of me and now I'm regretting that I sold mine too early. I mean, this is what happens always. The market is playing with my heart just of those some fvck boi who loves to give hopes to their woman even though it is just a game to them. Nothing's new really tsk. I waited for it to dump, that dSMART I mean but nothing's happen. It only surge up more and hit new ATH.
--
Gomen, I'm just releasing all of what's in my head right now. I still have regrets but instead of thinking it too much, I just bought some DAIQUIRI despite of what's happening in Tropical right now. People are selling left and right and so I thought maybe I will just add more of that and trust the token. I only use the sBCH I gained in hodling my dSMART. Its just a small amount but really big amount for me yeah..
---
--
---
---
January 15, 2022
--