Roll of the Dice - Lucky or Unlucky?
So yeah, I failed again on completing my new story that I drafted the other day. My brain just won't cooperate with me and can't think of how I am gonna plan the story. I mean, I have the plot already but why I can't finish it? Huehue. I'm stuck again yeah. I need to do something na with this. I won't finish anything if I'm like this. Arranging and how I want it to run is just hard. I wish I am as talented as the others when it comes to creating a story huehuebels.
In the past month I have no problem when it comes to creating a story, I'm not inspired but I still do fine, I'm doing good I think. But then smartBCH happened lol. It's taking a lot of my time and I'm enjoying it so munch that's why. And the time that I should write and think of what's my plan on my story was consumed by smartBCH lol. And I'm letting it coz who wouldn't want the thing that can make you happy right? Definitely not me!
But anyways, this is just another boring article. Very fitted to a boring woman like me rawrrrrrrrrr. As you all know I'm the one with my Mommy in the store that's why I can't do that much but I still have a lot of time off course in making a noise here. Even though I just got annoyed to our costumers. I can't do anything with that, alangang tambangan ko sila sa Kanto at patahimikin diba. We'll be the only one who'll suffer if I do that, lol. I'm just kidding with the tambangan part, lol.
So, as I've said I still have time to do what I have to do here. Make some noise in noise.cash, reply, read article and comment on my article. I can also take some time to draft some article for the next day and then off course watching the prices and the up and down candlestick of the token I hols in the Dex Screener. And now that we're talking about Dex Screener. One of the token I'm watching is BPAD and SIDX then there's dSMART also that become a stablecoin now, lol same with FARM lol.
I can't multitask really but for the love of money, I can do this much. Chorrr hahah. So, my BPAD from 0.78 BCH before reached 0.92 BCH yesterday not sure now and my SIDX from 0.1 BCH capital reached 0.62 yesterday too. Did I sell it all? Off course no!! As I've said said in my recent article I plan to hodl this for a long time. Then what did I do? Well, I only do this to SIDX coz it's very volatile yesterday. It's pumping and dumping because of those people taking advantage of the movement of the price of SIDX.

Off course I'm no different from them. I also take some profit from my SIDX and when my 86.94 SIDX reached 0.62 that's where I finally take an action. I sold the 0.12 worth of SIDX and that's about 16.49 SIDX. I love it seriously, in my mind if ever SIDX dump again even just until $1.8 then I can buy back again using the 0.12 BCH that I take as a profit when I sell my 16.49 SIDX. That's actually a good strategy. But it's only good if luck is with you and if he allows to make what you expect really happen. I'm not positive on this but there's no harm in trying lol.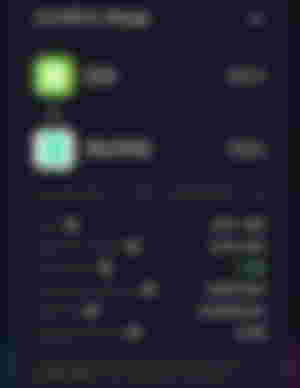 And maybe luck is with me that time coz look. The 0.12 BCH that I got from selling my 16.49 SIDX is now 25.07 SIDX. Minus the fees so I can get 24.344 SIDX from it and I'm so happwi yeah. If the price pump again then I can just take profit from it again, wait for the right time and buy it back again. And from 86.94 SIDX before is now 95.53 SIDX. I gain a totak of 8.59 SIDX and if I will convert tgat to BCH that's about 0.0431526 BCH or $16+. Not bad right? It's only possible though if the token is volatile and there's some people who's playing with the token just like Right now.....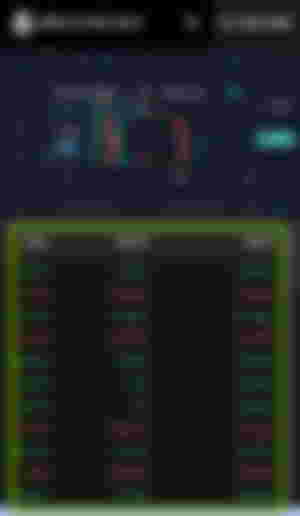 See, buy, sell, buy, sell, buy, buy, buy and so on. This is why I enjoy watching this chart and the transaction here in the Dex Screener. It's fun watching it. Lol.
---
And that's how my Tuesday went on. It's fun, cool and full of excitement, rawwrr.
--
---
---
January 19, 2022
--