JOY TO THE WORLD JOY TO THE WORLD! Or Joy antibac dishwashing liquid? Hahaa well it's not like I'm making fun of that Token. It's just that it is too cute like that someone I know hihi. Anyways, I'm sure all of your here already heard about JOY token. It's actually a token that you can get in playing in Joystick.club I won't explain it further you can just SPANK ME BABE if you want to know more about this token. This token really live up to it's name - I mean, you can get a lot of joy here not just the token but literally the joy, the happiness. Well partly because of the game itself - for sure you can get a lot of fun here that you can't get to your boyfriend. The challenge oh yes you can get that here.
It will bring you back the Joy and the fun that you experience playing arcade game and those memories that you had playing it together with your special someone that's now gone - err let's not go back to that time of your life okay. Think only of the good memory that you had before. Don't ever think about the person or whoever hurts you using this arcade lol. Back to the topic, this one was developed with awesomeness as it was under SmartBCH. And you all know that if it's Bitcoincash then expect the low fees, fast transaction, no hassle and everything is too good that you'll love it in instant. I actually had fun playing it but had to stop as the game doesn't like me - just like him to me, I cri!!
But anyways, even if I'm not a player anymore I still hodl some Joy with me as it gives me a lot of feelings that I can only get with him but now I also get with Joy, lol. I also trade some of it you know Take Profit and run, lol. Just kidding - I mean I love how the transaction fees are in SmartBCH coz we can do that without even thinking of the huge fees. The biggest fees that you can pay here is 0.0002 only. So cheap right? And if ever my Joy gained a profit then kabaam haha, trade it again hihi. It's fun doing that, but playing the Joystick.club is much funnier. It's awesomeness and can entertain you to the core. I'm saying a lot of things let's just get into the main dish shall we?
So this afternoon, I heard that JOY/BCH farm in is now available in Benswap. I'm not really into farming as I am thinking of the impermanent loss. You know how volatile the coin and token are. They can be UP, DOWN, UP, DOWN, just like your zipper. Think of Rancho nalang, lol. Anyways as I was saying, I don't like it because of the loss that I can get. But well, there's no harm in trying to this JOY. I mean, I have full trust that it has a big potential waiting on it that's why I will take the risk. Though to some it's just a small amount but not to me huehue. I just try it and yeah, it's another journey with JOY/BCH LP.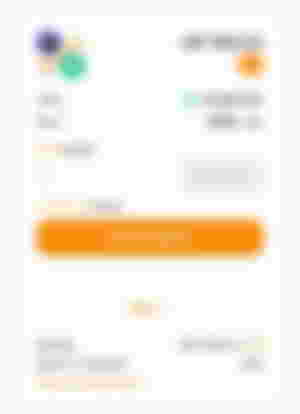 So this is what I saw this afternoon as you can see the APR (Annual Percentage Rate) is very high but a lot of people started adding more liquidity for their joy that when I stake mine the APR went down to 817%. But that's okay that's still a big amount. Farming is a risky one guys so before trying it you should know the risk first in trying this. Impermanent loss is no joke. You may loss your other pair in that LP and get nothing, depends on the movement of the price of your coins and token. But as I've said if you have trust to your tokens then nothing to worry about. Make sure to DYOR.
Adding Liquidity is very easy you just have to navigate in Benswap Trade page if you don't have your Joy yet then you can just exchange it tru that page also. Swap some of you SBCH for JOY. But the price of Joy now is very huge so not a wise decision to buy. But it's up to you. Or you can just visit Joystick.club and play it in Bitcoin.com wallet. But if you already have your JOY then we can not add our liquidity right away. Go to thia page and tap LIQUIDITY.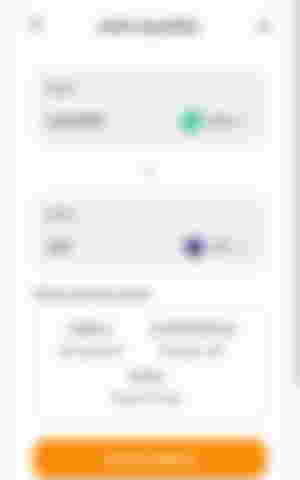 Tap ADD LIQUIDITY and choose your pair. So it should be JOY/BCH pair. You just have to connect your wallet in Metamask, approve it and then confirm. Ready for the fees. It's not that much.
So here's the actual amount. After the confirmation you have to Supply it by tapping SUPPLY off course. Watch out for a fees again. In every transactions there's a fee - note that. So I will get 3.68269 BCH/JOY TOKEN and that's the amount I will stake later in the JOY/BCH LP.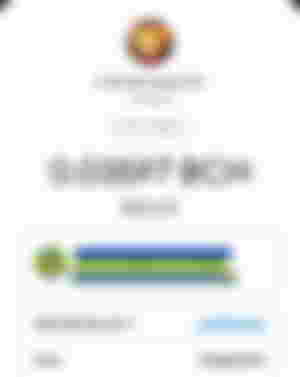 And the pair should be 50/50, the value of your JOY should be the same with your BCH that you provide for your LP. And the fees here is quite huge but that's okay. No worries, compare to others it's gaipot lang sa BCH lol.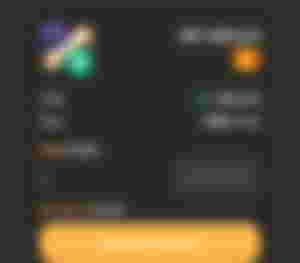 Now that we have our LP now we can finally stake it. Just Approve the Contract, confirm it. After paying the fee and after it was completed you can finally tap the STAKE button.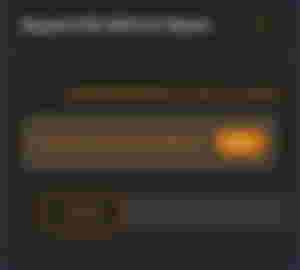 Tap that MAX orange and wait for the confirmation, another fees yes. After the transaction is completed you can finally rest your butt in your chair and leave it forever there, just kidding.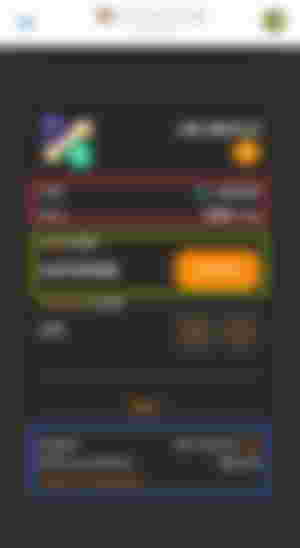 Look the amount of LP staked in that pair. $56,814 wow. Amazing right? So yeah, it really went down to 170% the APR I mean. But it's okay, it's still huge.
---
So that's just it, after KITTEN now this. I told you I'm not really into staking. But if it was paired with stablecoin then I'll go with that. But this one is different as JOY and BCH is a good pair I think. I hope so. So guys, DYOR okay? Ciao.
---
---
---
November 16, 2021
--