From Excitement to Disappointment: A Day with EMBER
Hayyy life, parang buhay tsss. How come that after the excitement that I felt was it replaced instantly with disappoinment? I thought I can get something here but, I thought wrong, everything is just not working right, aigooo.
It was February 19 when a New DEX under smartBCH was launched called EmberSwap. When I first heard about it just month ago, I am just chill and still not sure if I will try it again just like what I'm always doing everytime that there's a ned DEX coming under smartBCH. And it's when it's only a week after the set launch date I finally decided to try it. I'm sure to myself that I'll go with it because I have plan to get what I lost on the other governance token of 'that' DEX. So I ready my Bitcoincash, but I heard that you can only get Ember using Fire so I added more Fire on my wallet.
FIRE is also mooning until last week but started to dump when people start to sell their hodl FIRE. As for me, I plan to hodl it for a long time so I didn't bother selling it. And then the launch date came and that is February 19. I'm all set and just waiting for the launch time and then it's finally time. I open my Metamask the moment they said that EmberSwap is live and zi actually encounter a lot of error on this one. At first try, 5M FIRE token was equivalent to 1032 EMBER. But I got error and I'm getting anxious because a lot of people are buying but me can't still buy.
And every second is important because the value of EMBER that I can get is also getting lower and lower. From 1032, to 990, then error again. On my 3rd try it's still the same. I'm getting the same error over and over and it's really trying my patience here. The 907, 868, 734, 607 OH MY GOSH!! That's the only words that I could say. It's really getting into my nerves in my patience is dropping to -1. 462, 457, 437, 383, 351, 268, 246, oh fvck this!!!! I almost give up really. Imagine my 5M FIRE is only equivalent to that number of EMBER. I should've just give up when I keep on getting that error you know, yeah I'm regretting it. Tsk.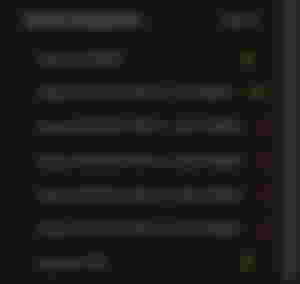 So I finally get my EMBER after a million fvcking years. Imagine, it supposed to be a thousand if not for that fudging error. I'm still okay getting 600 or 500 but it drops drastically from 211? Nanii the fck. I should've really stop there you know. But in my mind, I thought it will reached even until 1 fudging dellers but I'm just being delusional yeah, because instead it drop more and as of typing this February 20, 3:53PM the price is 0.1 USD. And my entry price is 0.5 USD. Just look how big thr difference is. It's really heartbreaking yeah. If only, tsk. But wait, I actually got excited after getting that 211 EMBER coZ as I've said I thought it will pump more.
I got excited and decided to Farm. I pick this pair because it has huge APR too and I have sBCH that time so I just choose that. I forgot my fears on Impermanent Loss and continue tapping confirm supply after providing liquidity. As you can see my 150 EMBER is equivalent to 0.2779 BCH. Wahhh, it's huge and now that I think about it, I think nabigla ako dito sa desisyon ko na to 👀. But I still go on. And then that's where I almost had a heart attack because Everytime that the value of my pair will change my heart just went oopses, lol. Gahhh, farming is good really but thr risk is too much. And coz EMBER is continuously dumping my IL also got bigger.
But before that, i am to happy to even mind the IL because I'm gaining a lot of EMBER on thr farm. After maybe 8 minutes of staking it on thr Farm this is already the amount that I farmed. $5.77 not bad, imagine how fast is it because of the high APR. I'm checking it every minute actually but I don't really know what to feel that time because of seeing that I'm gaining a lot just by staking jt but at the same time, the value of my paired token and coins is also decreasing, so what am I gonna feel about it? Should I be happy or sad? Huehue. It's only good while it last yeah.

But it didn't end there guy's because I also plan to add another on thr farm which is EMBER/FIRE pair. But as you can see, I only got error. So, I just stake my remaining EMBER in thr vault and gain a good amount in there too. I forgot the amount but it's not bad. As for the EMBER I gained in Farming from 10:12, PM until 8 am I think I gain a total of 712 EMBER. When I unstake mine, the APR is still high. But I don't want to loss more that's why I just unstake it. Good thing I did because it dumps hard today, I mean EMBER token. It dumps from $0.5 to $0.079. the sad news is, I didn't buy because I thought it will dump more.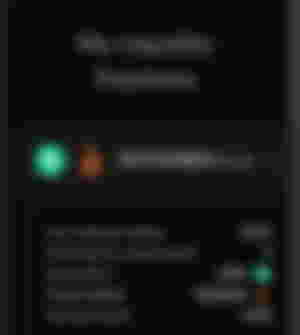 As for thr pair I am staking on thr farm, this is what I got after removing the liquidity. Just look how much I lost. Compare it to the 3rd image above. I gain more EMBER while I lost 0.162 BCH there gahhhh. This is just painful huehuebels. This is the risk you have to face when farming. Even if the lost BCH was now on EMBER the thing is, EMBER price is still dumping so even if I gain more EMBER the value is still low and you will really see of how much you can lose some in it.
--
But this happened just the other day or last Saturday. I bought EMBER again on different price. I bought it this morning when the price of EMBER was $0.0076 while I bought another this afternoon with thr price $0.0065. Just when I thought that it won't dump anymore but it dumps even more. As of typing this 4:13 PM the current price of EMBER was $0.006, its dumps until 0.0055 I think just a little while ago.
Seriously, people just keep on selling theirs and it's just soooo argh. Well it's their money so wether they sell theirs even at loss then they are thr one who'll lose. As for me, I'll continue hodling this and maybe add more if there's a chance again or if If I have spare sBCH. By the way, I put my EMBER in EmberSwap vault so that I can gain more EMBER. I'm at loss again but well, that's life. Either you loss or you win.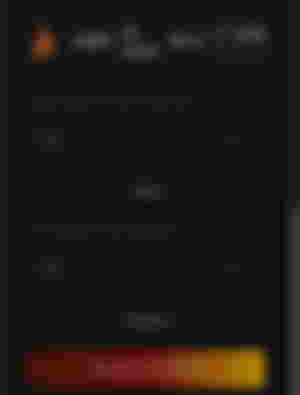 ---
@Eylz2021 WAHHHH thank you for thr sponsorship renewal 🤗🤗🥰
---
--
---
---
February 21, 2022
--