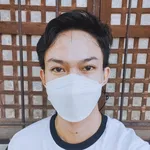 It makes me feel happy as I recall the first time I came to this platform. I have no capital investment aside from my passion for writing and data connection. To say I am grateful is an understatement because I am beyond grateful, happy, lucky, and blessed.
The more that I apply my passion here, the more that I get to appreciate each little thing, achievement, or something else. It was proven that no matter how hard it is, your hard work will be paid off someday.
Flashbacks keep on spinning on in my mind. I can't help but smile. Honestly speaking, I still do not know what to react because I have never been to an amazing platform just like this. It wasn't the first platform I have joined, but definitely the first platform I have loved and will always love. The reward isn't the main reason. It is the experiences, the love, and support from others, the knowledge, and amazing people that constantly help each and everyone in this platform to reach our goals, bet it 1 BCH or others.
On this very special day, I am very happy not just because it's my birthday. I am happy because I was able to save some that I could use for my studies and for other expenses. I was able to achieve some things I really never think of achieving before I join here. Truly, it is a blessing in disguise.
I will not just write to earn but to learn, improve, and achieve my full potential while enjoying and saving for my future. :)
Little achievements from the beginning are a great start!
April - A Rollercoaster of excitement and happiness!
BCH really soared high and so with the blessing each one of us receives.
May - Truly a blessing in disguise
With passion, faith, and determination, all things are possible.
June - A proud 1 BCH Hodler
I give some of my earnings here to my father to buy some food, actually pancit for long life and chicken only, for my simple birthday celebration later.
I really want to have the diamond badge and I hope I was able to have it by working hard and by sharing the blessings I am receiving here to others at the same time.

To learn more about trading

I have been wanting to explore more about trading and I hope I can somehow get to know more about it this month.

My friends whom I have invited are not that active here, and so I am hopeful that I could have more friends in this amazing community.

To conitue my initiated event

It is also my goal to continue the initiative I have started which is the Photography event. Should you want to join, feel free to do so.
Just like you, I also once dream of achieving something before I reach a certain age. I am glad because even if it is not as great as what others achieved in their 20th birthday celebration, I am still happy because it is a great start to my adulthood. I will continue working hard to achieve my dreams while giving back to the community.
Join now at my photography event, if you haven't joined yet.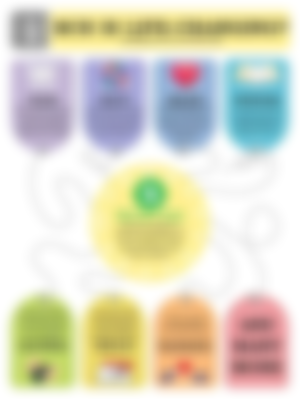 If we can dream it, we can achieve it!
Once again, thank you to all who are in one way or another have contributed help to this community. It is one of the amazing platforms that can change lives and truly, it does make a difference. Bitcoin cash for the win. Read Cash for the win!

Special Notes:
All Other Images used in this article (without watermark) are Copyright Free Images from Pixabay and Unsplash.
This is original content.