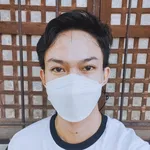 I am here again making an article about non-fungible token, specifically ZEY NFT's. The past few days were full of things such as activities, quizzes, among others, and I have to prioritize my studies. That is why, if you have noticed, I was inactive here for two days I think. So now here I am making an update even if it was late at night already here in the Philippines.
It was yesterday when I announced that I will be giving some free galaxy themed ZEY NFT's and lucky for those who were given. To those who haven't gotten anything, you may try next time or buy in the Juungle marketplace at a very low price.
Special thanks to sir @blockparty-sh for developing this incredible thing that made it all possible and also to @VideoGameDana for the article entitled: How to create an SLP NFT that displays artwork properly on both SLP Explorer and juungle.net! I somehow get confused about the steps and I almost did not continue it due to the reason that I do not have a strong background in programming or anything related to it. But luckily, I was able to comprehend and follow all the steps, which made it possible for the birth of ZEY NFT's in the Juungle marketplace.
Believe it or not, doing some arts is something I do not really usually do. To be honest, I just made arts once in a while or when we have activities in school that has something to do with arts. But when I heard of Juungle where you could sell your own arts there by making it as non - fungible tokens, it is like my mind is telling me that I should not miss this chance. And from there, I start making and minting some ZEY NFT's that come in different themes.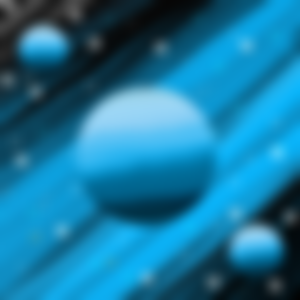 I am not sure about the name of the user whom I gave it.




Cute Avatars (user pics)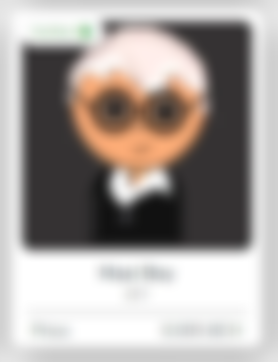 This is the first set of ZEY NFT's. They have things in common, and they were colored with various accents which were mostly vibrant.
Mimies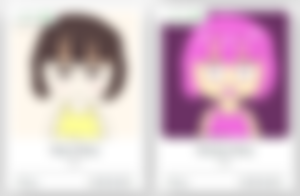 I do not know what comes into my mind that time for calling this set of ZEY NFT's as mimies. Anyway, these cute non-fungible tokens are also limited. 
Flowers, plants, and some insects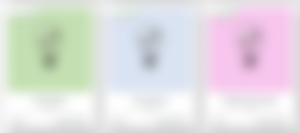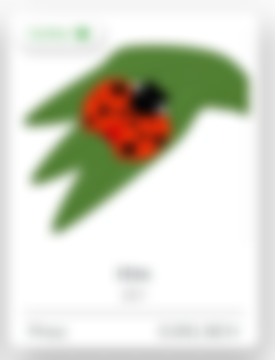 As you may notice, it includes variety of flowers which were creatively drawn such as inside a bulb, with the moon as the background, among others. 
Read more about it in this post entitled: Start Collecting ZEY NFT's
Or see my full collection by going in this attached link: McJulez' Collections
And by the way, I was interviewed by @Constant1995  and it was posted here: Juungle: Interview With The Creator Of ZEY NFTs (McJulez)
You may read it to know a little more about me and a glimpse of the background story of ZEY NFT's
---
Just in case you did not know it yet, you can also see all of your Waifu's in a big picture in a place called Waifu Camp. But how? Just login using your Juungle SLP address in the said site.
If you do not have an account there yet and you are willing to try it yourself, here is how you can start your journey in the Juungle!
In every post that I make here, I will choose one or two from the users who are actively interacting to have one ZEY NFT (random). I will do it for a week and if it turns out great, I may continue it. I may not repeat saying this in other articles, so make sure you have read it. :)
That is all for now guys. I am really sleepy now, and I can't even manage to recheck the whole post. I hope you have enjoyed reading it and that you appreciate my effort in making this one to share with you.


Special Notes:
All Other Images without watermark in this article are Copyright Free Images from Pixabay.
An original content