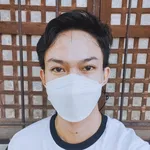 Several days ago, I posted about Poetry Week 1: Writing a Poem. Only a few have commented on their own short poems, but it is still a great start.
It is the first day of the month of July, and currently, Bitcoin Cash is a few dollars below five hundred. I hope it will increase more as the days go on. But whatever it takes on the next days, I will still hodl.
I believe that soon enough, BCH will reach its new all-time high. So while we still have a chance to buy and accumulate more BCH while its value is not that high yet, we should hodl and continue buying and accumulating for some more.
Before proceeding to the main topic, the following are poems that were made by me and others. Should you want to read them, please proceed below.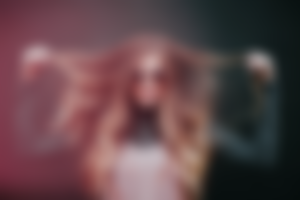 Here is the poem I have created on that post.
A simple smile from your face
Makes my day full of grace.
You filled the empty space
And made my heart beats race.
Here is for today:
You say hi, I answered hello.
You smile, my eyes glow.
You say, "are you alright?"
Wish I may wish I might.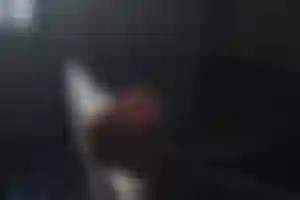 And here are the chosen poems from you:
I was once in the darkness.
Living my life in a mess.
But you came out from the light.
And said that my battle will also be your fight.
To avoid plagiarism, you may read the full poem here: Poem for the King by @Sequoia
I opened my eyes, darkness welcomed me,
It's an unknown place and feel so heavy.
I'm tired and unable to move–I'm stuck,
With the situations, it's hard to go back.
You may read the full poem here: Hope in Hard Times by @Nyctofiles
Both of them will be receiving some things from me. This is one way of sharing my blessings with you, as well as, another way to know more people here. This way, we will know with whom we share the same interest.
For this week, it will no longer be poems. I converted it to photography because I believe that more people are interested in it. As Ted Grant once quoted, "When you photograph people in color, you photograph their clothes. But when you photograph people in Black and white, you photograph their souls!"
Just upload a photo of sunrise or sunset and then post it in the comment section.

To do it, just copy this code:

![photo.jpg](link of the photo)

If you want a tutorial, here is the article I have made: Let us Add a Photo in the Comment Section

You may just comment one photo, which is either a sunrise or a sunset. Note that photos from any source online, or any photo you do not own, is not allowed.

The best two photos for this week will be selected using these criteria: fifty percent impact from others, and another fifty percent for its angle and quality.

If you become one of the beneficiaries of this week, you can still participate and post photos next week, but can no longer be declared as such again.
I will sponsor the two poets of the week. So you have to make sure that your sponsorship badge is turned on and make sure to accept it once you receive a notification for it.
The two users who will be chosen as best poets of the week will be promoted by yours truly on this platform. It will either be in the form of a boost or mention.
At least two of your published articles for the first seven days after you become a poet of the week will receive a tip from me.
One ZEY NFT will be given to each poet of the week. In case the winner does not have an SLP address, he/she can either make one or forfeit this bonus.
Bonus for the other participants
Those who will not able to make it do not feel sad because there are many more next time. Also, you will receive a random tip as a token of appreciation for bringing out your creative side.
If you have additional questions regarding it, you may raise it by writing a comment below. I will answer it as soon as I read it.
That is all for today. Fill the comment section with the love of photography!
---
![photo.jpg](link of the photo)
---

noise.cash: McJulez
ZEY NFTs: Current Animations

Poetry Week 1: Writing a Poem

Life is Harder Before, Yet Enjoyable

Reaping the fruits of my labor from June

Let us Add a Photo in the Comment Section

Eighty Articles in 3 Months + 1.2 BCH: How I did it?

I Keep on Telling about this platform even in our School Activities

Special Notes:
All Other Images used in this article (without watermark) are Copyright Free Images from Pixabay and Unsplash.
This is original content.