Anyway, I can't think of a good title, so please bear with me. I wrote this last night, but when I was about to post it, we had an unexpected blackout. So, I'm publishing this tonight with a lousy title, I'm just so tired today at work, I can't force my neurons to work in its full capacity, lol! I just clicked PUBLISH! Boom! Haha!
Enough of the ad lib, below is the real and sincere substance of this article.
---
It has been a week long of celebration, through the "Celebration" writing prompt I initiated a week ago.
Thank you so much for this wonderful platform and warm community of people who shared common goals and encouraging support for Bitcoin Cash. Honestly, this community is a home in the virtual world. Some years back, I have been blogging through Bubblews and that venue had been like a home too, unfortunately it got dissolved a year after, and landing here was like a straightforward transition, timely for this time of pandemic.
Thank you sponsors, readers, supporters, read.cash community, developers, BCH enthusiasts, RandomRewarder, Investor- Sir Marc and to the owner of this great platform.
I started here on the 13th day of September and prior to that I have been from one faucet to another collecting satoshis I've done for 4 months and collected $6 worth of BTC in my coinpot wallet, unfortunately those platforms are non-existent nowadays, except for coinpot, it has started anew with a different structure still crypto related.
I know that was ridiculous, but anyway the task was so menial clicking faucets while I'm at work doing real work, so I never mind about it. When the pandemic exceedingly blows my personal economy for real, I thought there must be other means of earning crypto and that very same day I searched the internet, discovered read.cash and instantly made a lousy short post, lol! Duh, why did I ever mention that here, haha! Well, that was the start of everything so, yah whatever, lol!
At that moment, read.cash was structured by a point system and most users were posting short 200-300 word essays, by interval everyday. The system was like in my previous blogging site, so I thought I could do this and perhaps I can earn more with patience and hardwork. Actually, just this week while checking my notifications for the "Celebration" articles where I've been tagged, I noticed that I haven't cleared old notifs in the list, look! What I stumbled upon.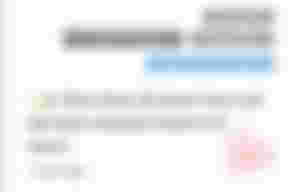 This is a proof of my humble beginning and somehow that time I can't imagine how genuinely happy I was.
The point system was good, however, the transition from the old to the new tipping system was really hard, a lot of the old users stopped writing, I just realized it now after I emptied my notification because most names aren't here anymore.
The first three months in read.cash was a bliss, I was able to save some money and all well spent. I came back publishing articles again March 15 this year, and was surprised to see that read.cash had a new sibling, noise.cash. Everything was a bit strange at first, I was striding baby steps once again in both platforms. I even had zero comment on my comeback article, gladly some tips from dear Rusty. That was Life in a Hurry somehow that describes the life I had away from blogging for 3 months. Yep, the break wasn't actually a break in the real world.
After a week I got a hang of it and the rest moves with ease, thanks to Rusty and to everyone in this wonderful community.
When I wrote about running a giveaway for a week, I actually had forgotten the date, lol! Apparently, at the back of my mind it was 15, but then when I checked my old notebook, it was 13, gosh! haha! I guess, I was thinking all along of my comeback date last March, so I have decided to pick both numbers as winners of the $1 sponsorship. Tadaaa! Now, let me see for the winners, actually everyone in the list will get a sponsorship from me in random amounts. So, everybody will be happy.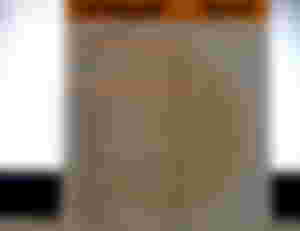 Congratulations @Ling01, @Jane and everyone who joined the giveaway! 🎊🎉
Celebrations are milestones and blessings.
I can remember every mom/dad smiling in astonishment when their little one first utters a word "mama" or "dada," and how we cheer every child when he/she takes that first step and pedaled a training bike. These are priceless and great blessings.
"The greatest gift you can give someone is your time." - Rick Warren
Celebrations do not need to be lavish, expensive and crowded. It is the giving of our time and effort that actually matters. It's not enough to say that we care for them and they are important to us, we must express it by investing time, being mindful of those special days is a great gesture of love.
For instance, my parents don't actually celebrate their wedding anniversary, for them at their age, anniversaries aren't cool to celebrate anymore. So, through the years in my younger days we never celebrated it, I actually don't know what day it was. The first time we celebrated it was when I got my first paycheck, and it was revealed when I asked my mom of my birth certificate for the purpose of acquiring a passport. Since then, I always make sure that we have something special at our dinner table on that day. I remember @Expelliarmus30 her grandparents just celebrated their golden wedding anniversary, imagine 50 years of togetherness! That's the pride of the children and the grandchildren, the elderly would care less about it for sure.
I am not actually a fan of parties, ever since I started to work and earn, my birthdays were only with family at the dinner table, the money I spare for the celebration was spent on seat sale, and planning for a vacation. My excuse? My birthday is in the month of May, and here in the Philippines, that month is always great to go on summer vacation. An article of @Momentswithmatti reminded me of how they celebrate their anniversaries, they're off traveling too and with amazing photos!
Indeed, as we grow old, we perceive celebrations so differently. I guess, we become more practical in a lot of ways, and we are much more insightful in life that we have numerous reasons in celebrating life.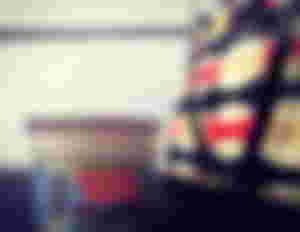 But, one thing I learned from the "celebration" articles of some great people in this platform - we can always see the joy in celebrating the lives of people who wanted to feel the warmth a celebration can bring. The time, our efforts and all great smiles make the expression of gratefulness and thanksgiving tangible in many ways. Like this touching story of @Infinity, his son's Happy Birthday article touches my heart, a simple celebration can really bring so much happiness for any young soul.
Praise God for every blessing and provision.
"In everything you do, put God first, and He will direct you and crown your efforts with success." - Proverbs 3: 6
Thank you so much for joining me!
To the participants, please check your notification 😉
---
Photos and content by me.
©️ LykeLyca
---