The First Brick of Legacy
Date: February 1st, 2022
Tuesday
We are here on this beautiful earth with a purpose. It's a known story. Each and everyone deserves their own life of happiness and joy. We are here, living, growing, doing our jobs, getting old & one day the stories end. We found ourselves dead.
Human life cycle. Not so complicated but hard to realise the actual meaning of living on this planet. It's not about how you lived your life, spent your money, how much property you left behind for next generation. No dude. It's all about your legacy. The works that actually define you. The acts that actually glorify you. The cause of being a reason to be remembered by everyone. Your legacies will talk. But this world cannot be built in a day.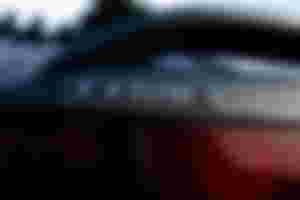 It needs a many years of patience, struggle and will power. All these starts with a perfect step. The first brick of legacy. The first step is important and remarkable. It will show you, your actual future. You will feel the glow. Today, I'm going to share mine. The day which made me who I am right now. The day which showed the beautiful way to live my life, to build my legacy on this planet, to leave behind a reason to feel happy. It all started with a simple gesture.
July 4th, 2018. I was a new guy who visited the city in a hope to have a new job. But everyone knows that a fresher can hardly get a job. You need manpower and most of all money power. I had nothing. I trusted on my abilities. After dropping my cv in several institutions and having good interview sessions, I finally got my job in Huawei technology. I was lucky as they had faith on me. Good salary range made me somehow pride. I was at my peak. But one day a traffic jam scenario changed my life.
I along with my other colleagues were sitting in the office car. The signal was red. So we waited. I was discussing about the new policies when someone knocked on the window glass. I turned around and got scared. A little girl, age around 7-9years with a burnt face was knocking. I put down the window glass.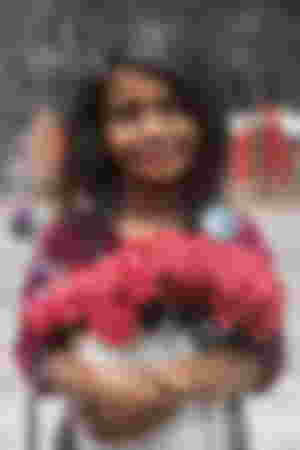 The girl smiled and offered bunch of flowers. She was selling it. I went out of that vehicle and stood beside the girl. I asked her several questions about her. Her face was burnt due to a fire accident at home when she was 6years old. She was then 11years old but I thought less. She sold flowers to support her father and mother. They lived just beside the park. Plastic roof top! I saw the home of that girl. I looked at her face, at the traffic jam, at the colleagues and finally at my hands.. Who am I actually? My ego shattered in millions of pieces. I hardly controlled my emotions. I told my colleagues to move on. I hold her hand and took her to the nearest hotel. I ordered some food for her and then went to the nearest ATM booth. I had BDT.10000/- money. I withdrew half of it, returned to the hotel, had the food with her and told her to take me to her family. I handed over the money and I left without turning around. I feared to show my tears to them. That day, a new Devil was born.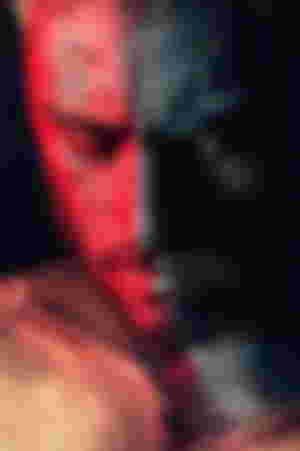 Who was I before that incident? A normal guy with ego and attitude. A guy with a pride of his degrees. A guy with mean life. But after that incident, I felt like I was on a wrong path. I helped them and that made me happy. Once I was poor & none was there to help me. Why wouldn't I help them? Why wouldn't I show them a better life? I know that I earn less but I am capable of helping some people. From that day, I promised myself that I would be the Devil with a mission to help others. Now, I'm still on that. My legacy is this. Helping others and feeling the pleasure of heart. This is my destiny. This is my worthy legacy.
Well, Fabiha, the girl is in school now. She is doing her best and I am still connected with her family.
This was the glorious day of my life. You can say ❝ The Most Memorable Incident ❞ of my life. And dear @Lhes I hope you got your desired thing. I kept my promise. You guys can surely check her story. That's all for now my cutest family. Allow your Devil to say not 'Goodbye' but 'Hello ladies & gentleman' in your posts. Have a nice day ahead.
All the pictures including the lead one are used from unsplash.com