Achievement Unlocked: 400 Subscribers & Happy 6 months here!
Date: 12th March, 2022
Saturday
180 days, 24 weeks, hundreds of seconds, minutes, hours, totally 6 months and finally I'm standing in such a position where I have 400 people following me in this creative and amazing site. I have passed half of the way and found these gems around me! This is AWESOME!!! I never believed that this would ever happen but finally I'm having this. It's not just a dream coming true but a miracle for me. I am 6 months older now here in read cash. How can I explain my happiness? Need a way to express it all.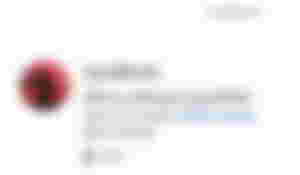 Hello beautiful family. Today the host, your desired Devil, Lucifer just crosses the benchmark of 400 subscribers who a few days ago touched the milestone of 6 monthsary here. This is a lot for me. So bring up the party vibes today. We are going to celebrate it here. Finally I had it. So many obstacles were in life but smoothly I passed it all and now I am having the better days here. These all for you guys. Coffee for all. Oh please! Don't laugh. You know that I don't drink. So coffee party on me.
Let me thanks the Almighty for everything. He never left me alone when the entire world abandoned me. I am really thankful to Him. He arranged everything for me and put a smile on my face.
I need to thank the entire team of read cash including the owner, founder of read cash who made this one for us & gave us a chance to shine like a star and express our feelings through this amazing platform. This is not just writing site but a beautiful way to express our feelings & emotions. Even it teaches us many things. So obviously, the people deserve the massive respect. Hats off to you guys. I'm so blessed.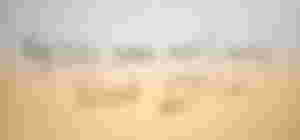 Finally, you people who remained with me always and consider me as your friend, you people deserve massive appreciation. Thank you guys. I'm so lucky to have you people. Love from my heart.
Being in read cash, I achieved many things which are actually worthy for me. I have earned money, name & fame here. No doubt, we all are benefitted with the BCH that we are earning here. It is actually blessing me in my daily life. It not only changed my life but also others. Because you all know that I help others from the earnings. Secondly, name & fame. I was criticized for the name but this platform helped me transforming this name in a reliable form. People trust this name & simply it brought some fame too. The complete credit goes to the amazing users around here. So my achievement aren't less but higher than my expectations.
Hard work, passion & dedication. I have learnt all these things here. This is a place where renowned writers from different countries write down their stories. Those writings portray the lives, situations, histories, economic stats and what not? Their passion for it, their hard work for information and their passion for their dreams will lead anyone to achieve their dreams. I am still learning from them. Matter of fact, when I read their articles I understand how less I know. That makes me more thirsty for knowledge. So, definitely this place is helping and I personally believe each and everyone of you to get more sharper, wiser than yesterday. I know that you people feel the same. This is the powerful & key point of read cash. No doubt.
Well, this is my slowest reaching point from 300 to 400. I faced some problems and was about to give up but you people's love never let that happen. I'm so much grateful to you guys. I'm so much honoured with you people's non stop caring. The next journey towards 500 is locked. I promise, there will be a huge party.
Raising my hands, looking towards you guys. I am silent and feeling each and everyone's heartbeat. Took a deep breath. Let me shout now because today I want to say thanks to each and everyone here. This family which always backed me in every situation, in happiness, in odd times, I need to say it in loud and clear voice, ❝ Thank you. You guys made this happen. ❞
All the pictures belong to me.