Single? Taken? Complicated?
Date: April 29, 2022
Author: JustMaryel
Last Friday of the month, does everyone achieve their monthly goals? If not, let us keep pushing until we hit the rock. This afternoon once again I attended a meeting de avance that made me tired so I decided to look at some save articles. Thanks kabit @Probinsyana for your "what words upset you the most '' that leads me to make my own entry.
With further ado, lemme start😊...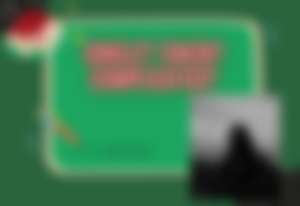 ---
Height
I'm 5'4. Due to my height some of my relatives suggest that I take a course of criminology or to proceed with that course after I graduate but I choose to neglect it. Maybe I could consider it when I am bored hahaha.
Do you smoke?
Never and no plans to smoke baka palayasin ako ni mama hahaha. Kidding aside, the reason why I don't smoke because the smoke itself took my breath away. Baka mamatay pa ako ng hindi oras hahaha.
Do you drink?
I drunk once but no plans to drink again. Pag broken hearted ako baka gawin ko hahaha.
Do you take drugs?
Never and never.
Have tattoos?
Nope, I don't have one but I am always mesmerized by minimalist tattoos and always think I have one but I am afraid of needles and the pain on them.
Got any piercings?
I got two but I didn't put in any earnings.
Best friend?
Many to mention but he will always be my favorite one.
Relationship status
Hmmm, a single? taken? or complicated? Among the three, the second one is my status, followed by the three one and soon will be the first one hahaha.
Biggest turn ons
A trusted, faithful and know how to value a family in short family oriented.
Biggest turn offs
Rude, boastful and stingy person which I also hate.
Favorite movie
Horror and action movies. When the thrilled part I unconsciously reacted like I was in the movie and blabbering some words.
I'll love you if
You are trusted, funny to be with, generous not in the matter that you need you to give me but in a way you can give something what you have.
Someone you miss
Papa and kuya. they may not be with us physically  but our heart and memories always are.
A fact about your personality
I easily trust and I am so guilty of saying "no" to someone who asks a favor.
What I hate most about myself
Trusting someone when he/she gives me spare time or I've seen effort is what I hate the most because it always leaves a trust issue when that someone betrays me.
My idea of a perfect date
Walking in the street full of street foods and walking in the sidewalk and seat to have a conversation. Another one is sitting under the moonlight while resting my head on his shoulder.
A reason I've lied to a friend
I am busy though it is not a busy.
A description of the person I dislike the most
Stingy person who doesn't have a heart to give when he/she has something but when he/she doesn't will always ask someone.
What words make me feel the best about myself
You can do it, I am proud of you, you're enough, you did your best and you are pretty though I don't believe it because my insecurity eats me but he always gives assurance and affirmation to boost and fight my insecurities.
Thanks a lot my dearest sponsors❣️
---
Recent Articles:
Never Have I Ever Series:
Previous Articles:
Lead image is min edited in Canva.